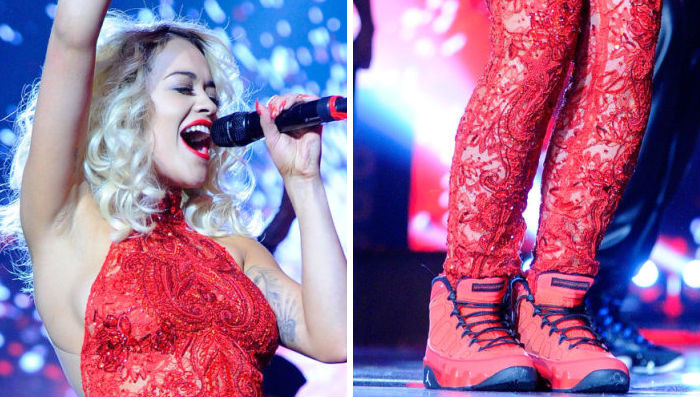 words // Brandon Richard
Earlier today, MTV held the 2012 European Music Awards at the Festhalle in Frankfurt, Germany. One of the night's featured performers was British singer Rita Ora, who opened the show with a fiery performance of her record "R.I.P." Rita took the stage in a lacy red catsuit and a pair of matching "Motorboat Jones" Air Jordan Retro 9s.
Read on for several photos of Rita's EMA performance. The "Motorboat Jones" Retro 9 drops on Saturday, December 1.