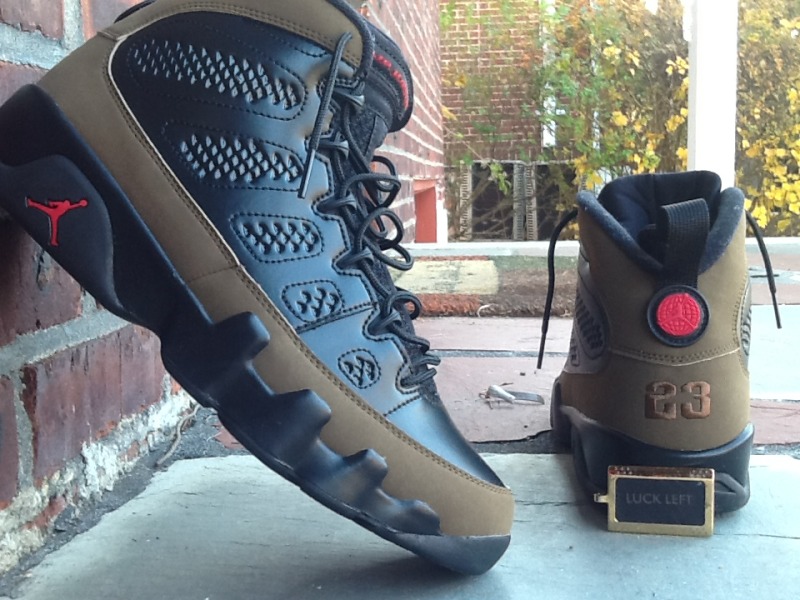 Lilbitahluck's "Olive" Air Jordan 9 Retro.
words // Luis Sanchez
This past weekend's release of the "Olive" Air Jordan 9 Retro was a perfect example of how times have changed in the world of sneakers. Colorways that were once the least-liked of the storied Air Jordan signature line are now becoming highly coveted by the new generation of Air Jordan collectors.
The 2012 return of the Olives helps create a bit of a new storyline for the once overlooked original colorways of the Air Jordan IX, which some might agree saw its height of popularity with the sleu of PEs done up for Team Jordan members back in 2002-2003.
Last released in 2002 in general release numbers worldwide, the Olives sat on shelves and were even dyed all-black by some during their last appearance a decade ago. Looking back, its no surprise the Jordan Brand reissued the once oddball colorway in extremely limited numbers for their return in 2012.
While the limited release did work in the favor of JB with the emergence of a new found love for the Olives by younger collectors, the limited availability did leave a lot of hopefuls empty-handed. Did you add the "Olive" Air Jordan 9 Retro to your collection? If so what are your thoughts on the 2012 release? Were they as readily available as expected?
Check out some pick-up photos provided by our SC Forum members below, and be sure to share your thoughts on everything from quality to their new found history in the comment section as part of another SC Release Recap.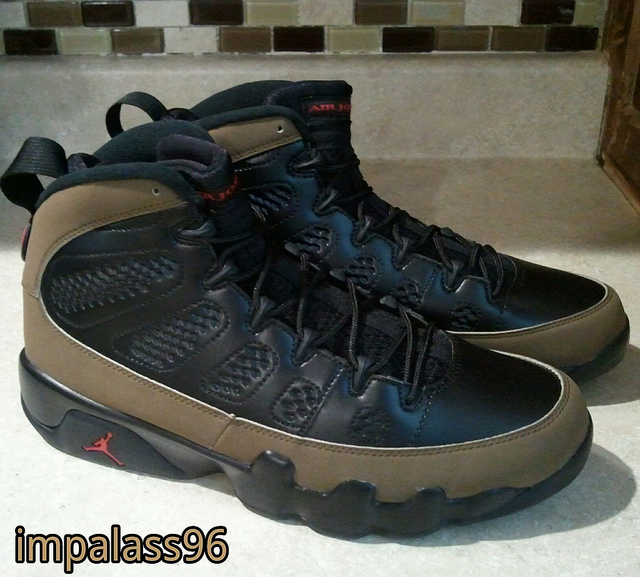 Impalass96's "Olive" Air Jordan 9 Retro.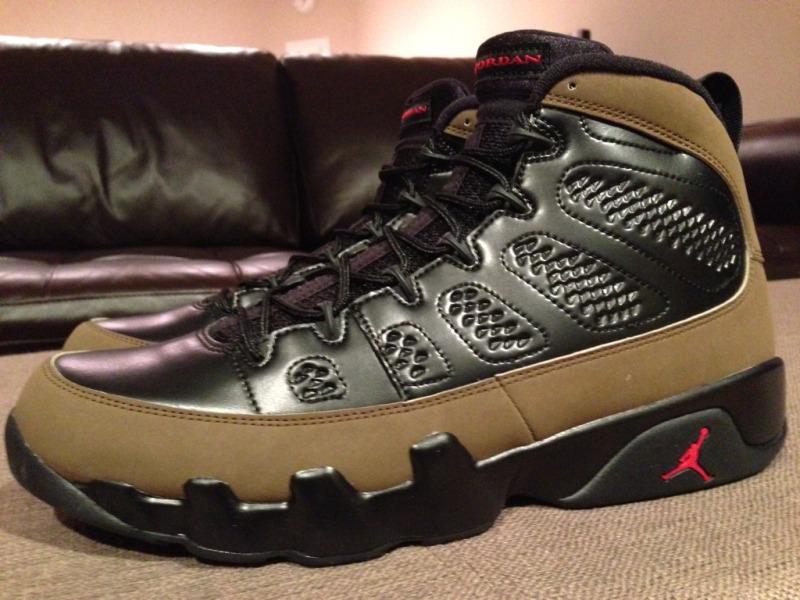 linkbeat's "Olive" Air Jordan 9 Retro.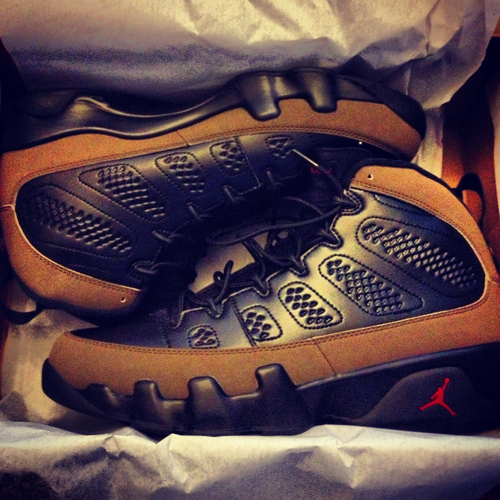 DamianV's "Olive" Air Jordan 9 Retro.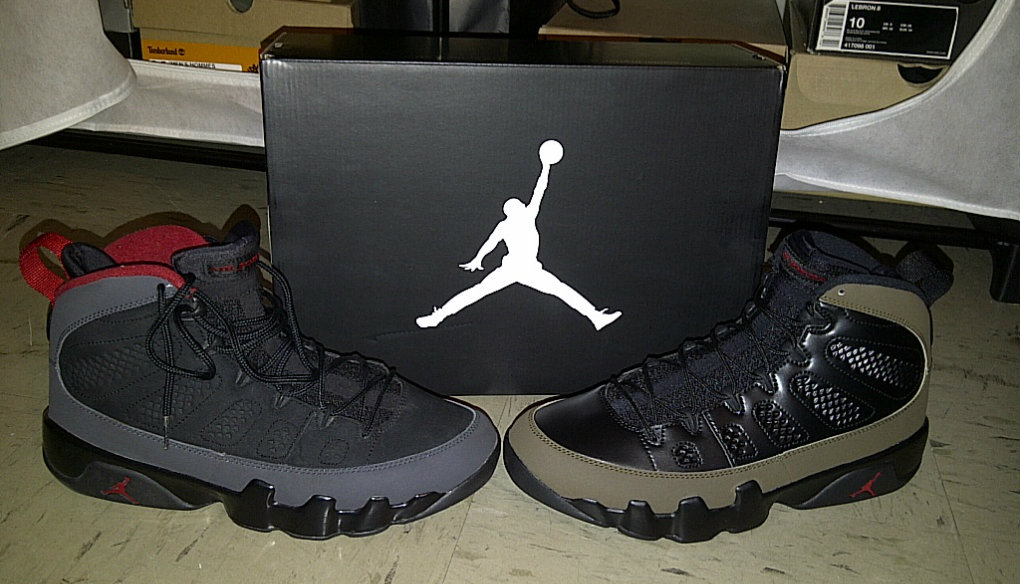 DemiGodOCIV added the Olives to his collection of AJ 9 Retro OG colorways.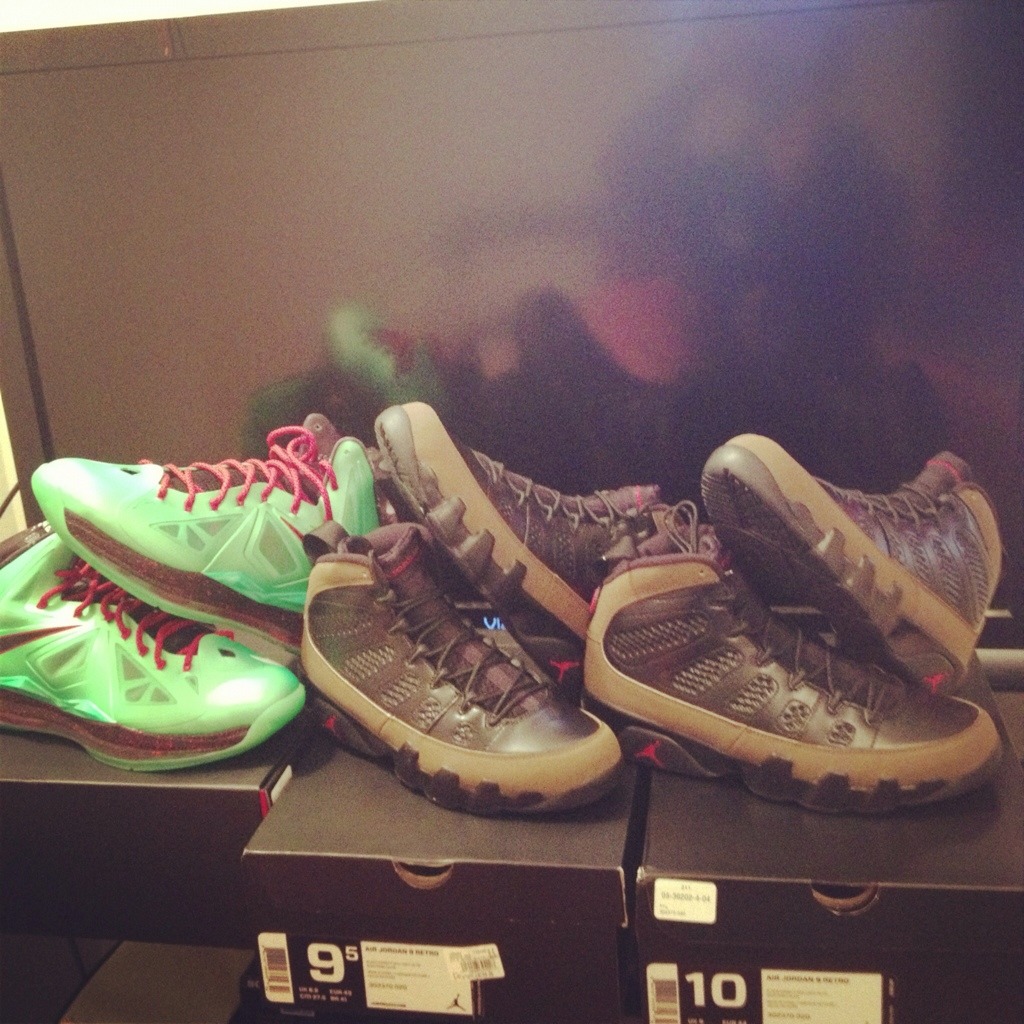 Th3_R3@L3$t was able to get his hands on two pairs of the "Olive" Air Jordan 9 Retro.