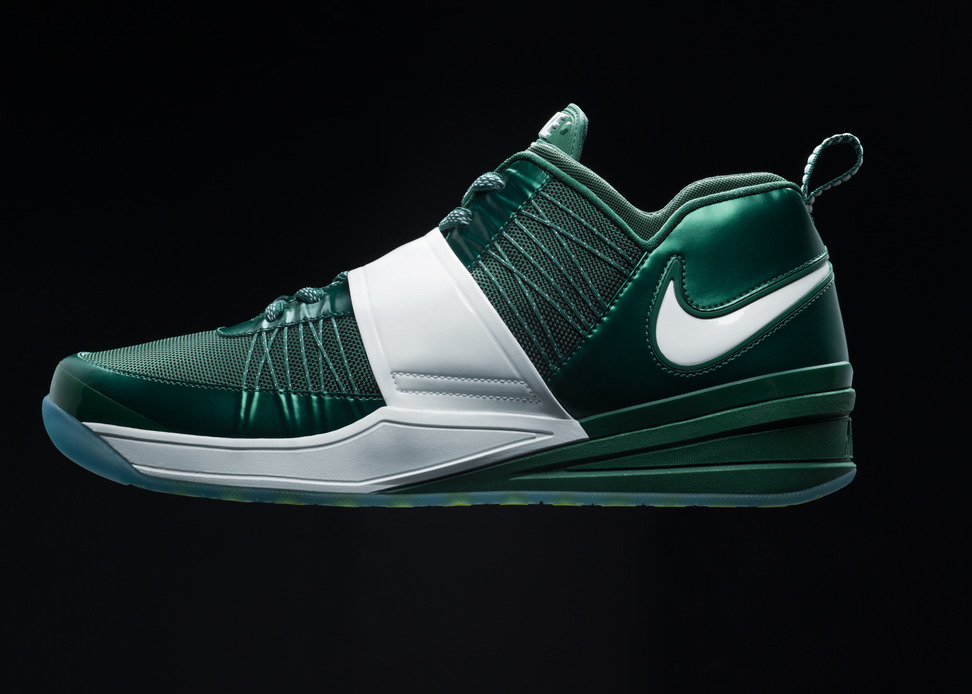 words // Zack Schlemmer
Today Nike officially unveiled the first signature shoe for star New York Jets cornerback Darelle Revis. The Nike Zoom Revis trainer is designed to be a versatile, all-weather, multi-surface "adaptive traction" shoe built for game day preparation. Nike worked with Darelle for over a year to perfect his signature shoe, and he will definitely be using the Zoom Revis for his rehab training after an unfortunate season-ending injury this year.
Read full details on the shoe's innovation and design elements, and check out detailed images on the Zoom Revis below.
The bridges in NYC served as

a inspiration

for the design of the Nike Zoom Revis. A bridge brings together two different types of surfaces and in much the same way, the Nike Zoom Revis allows athletes to train from wet to cold, inside to outside, and turf to grass.
A "traction on demand" element in the

outsole

engages with the ground to

provide

the

ultimate

in traction on any surface when the athlete needs it most. The pattern represents the rivets on a bridge and the Volt

colorway

represents the bright city lights on the bridges in NYC.
Nike

Flywire

is incorporated

to provide lightweight adaptable support for lateral movement and extreme cuts. The

Flywire

design equals the number 24 on each side of the strap in roman numerals.
The

midfoot

strap

is placed

across the shoe for enhanced lockdown and fit for lateral movement and quick cuts. This dynamic lockdown system and underfoot propulsion helps athletes explode on each first step. Inside the strap, Revis shares his favorite quote: "The only way to handle pressure is to apply it."
The visible full length Zoom Air sole provides an ultra responsive ride.
The internal

form fitting

bootie

for a comfortable fit. The word "FAMILY" is placed on the inside of the tongue in honor of Revis' commitment to them.
The

TPU

heel clip

is included

to lock the heel into place.
Mesh

underlays

keep the shoe lightweight and breathable.
Via Nike Inc.