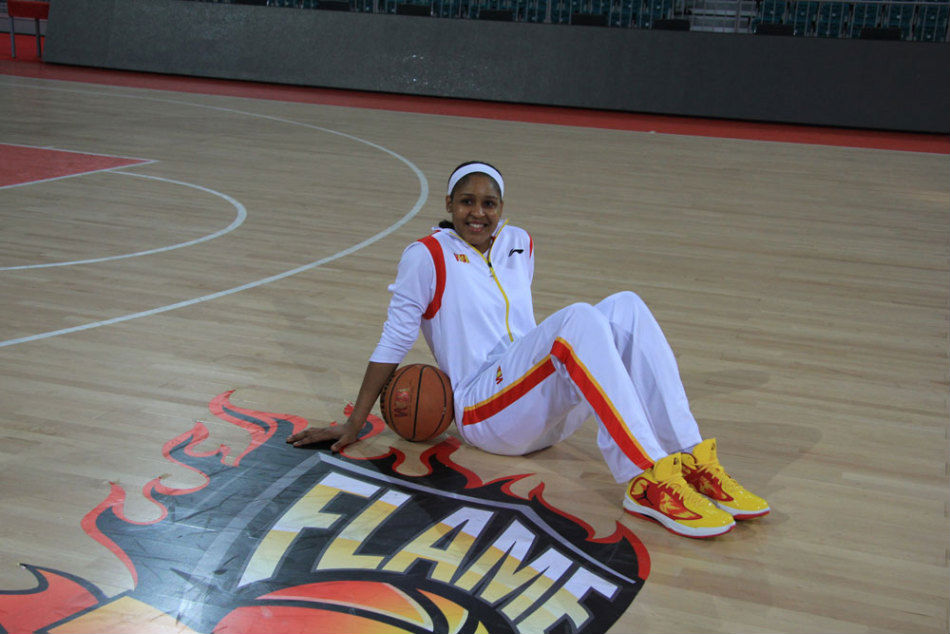 words // Brandon Richard
Following the Minnesota Lynx's disappointing loss in the 2012 WNBA Finals, Maya Moore joined the WCBA's Shanxi Xing Rui Flame this offseason in hopes of adding another piece of hardware to her already crowded trophy cabinet. Maya scored 37 and 34 points in her first two outings with the Flame, meeting expectations the team had when signing the All-Star forward. However, in the Flame's next game against Yunnan, Maya raised the bar with a 60-point, 13-rebound, 5-steal and 6-blocks in an overtime win. Since Maya joined the team, Shanxi Xing Rui is undefeated and one of the favorites to take home the WCBA championship.
In China, Maya is wearing the "Hulk Hogan" WWF Pack Jordan Aero Flight, which conveniently matches her team's colors. The shoe is available now at retailers like Eastbay.
Another look below.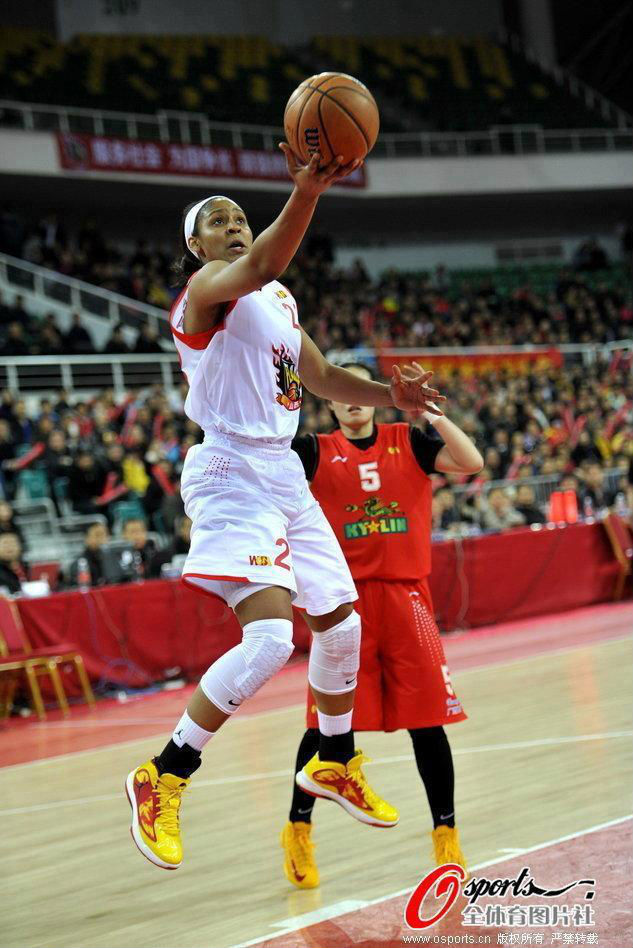 via OSports