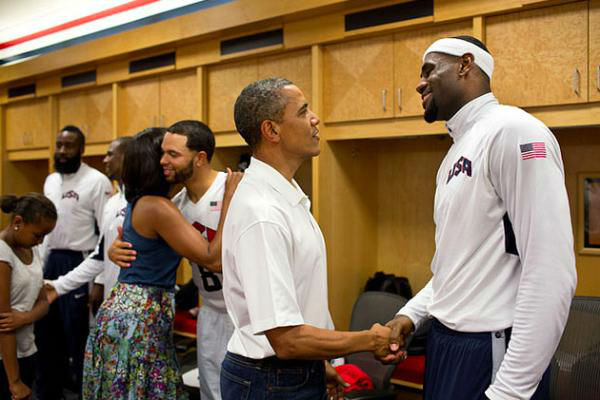 words // Brandon Richard
Over the last decade, no athlete has played under a microscope as much as LeBron James. Expectations have been astronomical, as has the criticism, so it'd be understandable if LeBron decided to lay low with his political affiliations for the 2012 presidential election. However, after playing one of the greatest years of basketball we've ever seen, James is being candid about his vote - and he doesn't care if it's damaging to his brand.
Following a 23-point performance in Monday's 124-99 home win over the Phoenix Suns, LeBron answered questions about his political views.
"I've been second guessed," LeBron told reporters on election eve. "They're saying it's bad for the brand. If I feel like I want to support someone, then go for it."
James says that he carefully researched Barack Obama before voting for the Democratic candidate in 2008 and has done the same this year.
In recent days, LeBron has sent out several tweets showing his support for Obama. He also shared a custom link informing those in his home state of Ohio where they should go to cast their vote. LeBron himself is a registered voter in Ohio, expected to be one of the handful of states that determines this year's election.
Regardless of who you're casting your vote for, LeBron stressed the importance of heading out on Tuesday and making your voice heard.
"I think it's a very important election for everyone," James said. "Everyone, they talk about having a right to vote. Just don't talk about it, actually go out and do it. And let your voice be heard, and I'm happy to be in the position I am."
There's an old political story about Michael Jordan, in which he reportedly turned down the opportunity to support Democrat Harvey Gantt in the 1990 North Carolina Senate race. His reasoning? "Republicans buy shoes, too." Whether or not that story is 100% accurate, it's great to see LeBron not back down from the opportunity to take a stand about his beliefs due to what implications there could be for his brand. Especially considering how much every move he makes is overanalyzed.
Question: Do the political views of your favorite signature athletes have any bearing on whether or not you buy their sneakers?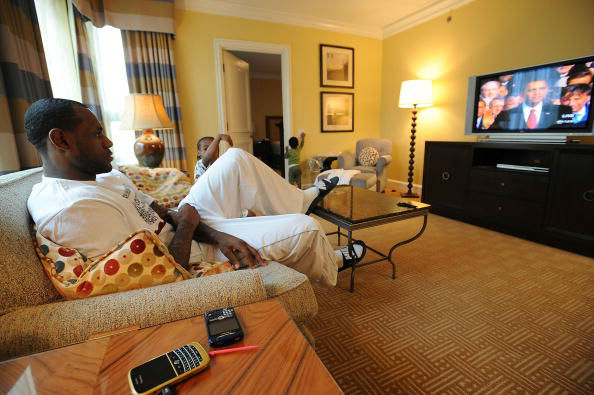 LeBron watches the inauguration of President Barack Obama in January 2009.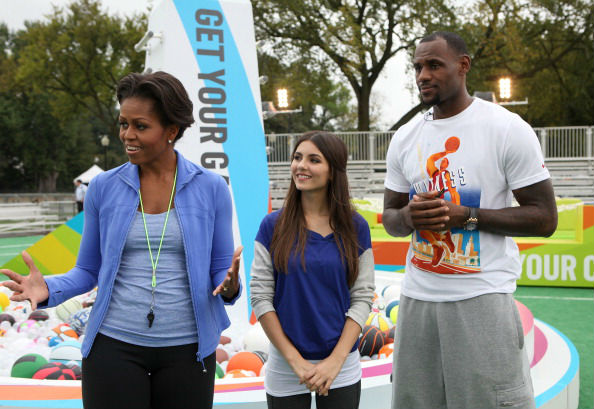 James joins First Lady Michelle Obama for the Nickelodeon Worlwide Day of Play in September 2011.