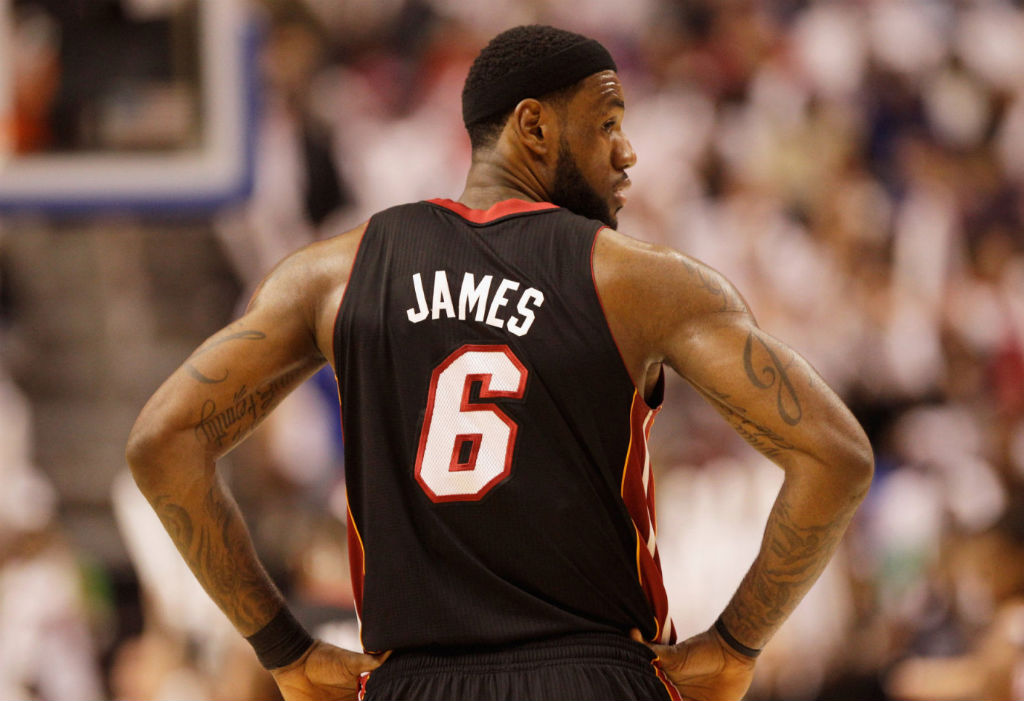 words // Brandon Richard
Following his historic 2011-2012 championship season and summer of gold, Miami Heat forward LeBron James has reclaimed the top spot on the NBA's top-selling jersey list. In regard to teams, the New York Knicks take the cake for the first time since December 2004. The list is based on sales at the NBA Store on Fifth Avenue and on NBAStore.com from April 2012 through November 26, 2012, a record breaking Thanksgiving holiday weekend.
Last holding the top spot in April 2011, James climbs from number four to replace Derrick Rose, who slips to number 5. Kevin Durant catapults to the two spot after making his first NBA Finals. Also included in the top five are the Los Angeles Lakers' Kobe Bryant at number 3 and New York Knicks' Carmelo Anthony at four.
Since 2001, Bryant has claimed the number one position six times in the bi-annual survey, while James has held it three times.
The Knicks rose from number two to emerge as the top-selling team, overtaking the top spot from the Bulls, who are number this season. The 2012 NBA Champion Heat came in at number two, the Lakers at number three and Boston Celtics at number 5.
Additional highlights include Oklahoma City's Russell Westbrook debuting at number 12; the Celtics' Rajon Rondo and the Los Angeles Clippers' Chris Paul each moving up four spots from last year to number six and ten, respectively; and the Lakers being the only team with three players on the list, with Bryant (3), and new additions Dwight Howard (9) and Steve Nash (13).
NBAStore.com had its largest Cyber Monday in history on November 26, with sales up double-digits over 2011. This year marks the seventh season that adidas has served as the official on-court uniform and apparel provider of the NBA.