words // Zack Schlemmer
This week's Kicks on Cards Collection features a shoe that needs no introduction: the Air Jordan XI, worn by the man himself. Even on this scan of a basketball card you can see how shiny and thick that patent leather was on the original Air Jordan XI. Beautiful!
Next up is Shawn Kemp in another all-time classic Nike basketball shoe. We catch Shawn here before his Reebok days at the 1991 Dunk Contest throwing it down in the classic Nike Air Flight '89.
A not-as-remembered, but still great, Nike model is on our third card this week, with the Air Winged Flight worn by Derek Harper. The Air Winged Flight from 1997 is a slightly obscure shoe from 1997, similar to the Hawk Flight. The shoe featured, as the name suggests, a large "wing" panel with jeweled Swoosh, as well as a translucent outsole. Here Derek is wearing the black and royal blue colorway that goes quite well with that Magic uniform.
We finish up the collection with Corie Blunt Blount in some fresh LA Gears, and a young Kevin Garnett in the always-classic Nike Air Max Uptempo. Have a favorite sneaker this week? Does anybody remember the Air Winged Flight? Discuss in the comments below.
Michael Jordan -- Air Jordan XI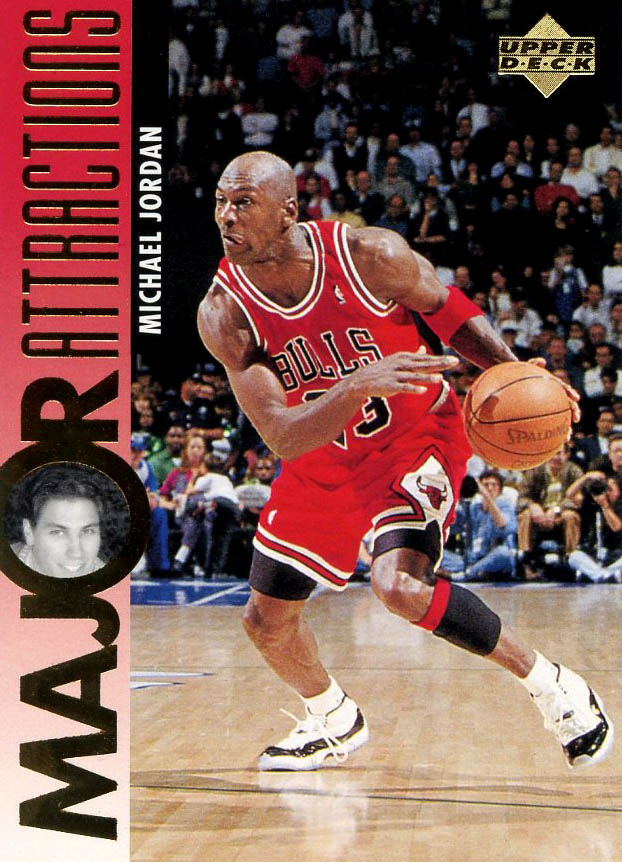 Shawn Kemp -- Nike Air Flight 89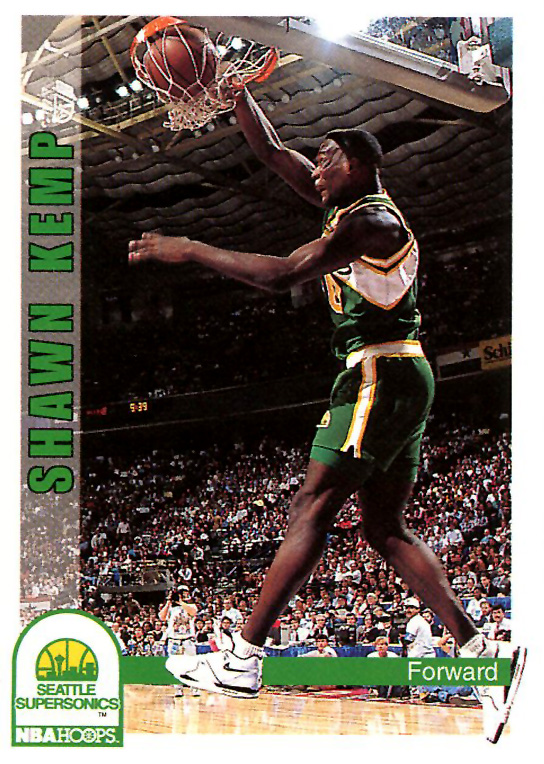 Derek Harper -- Nike Air Winged Flight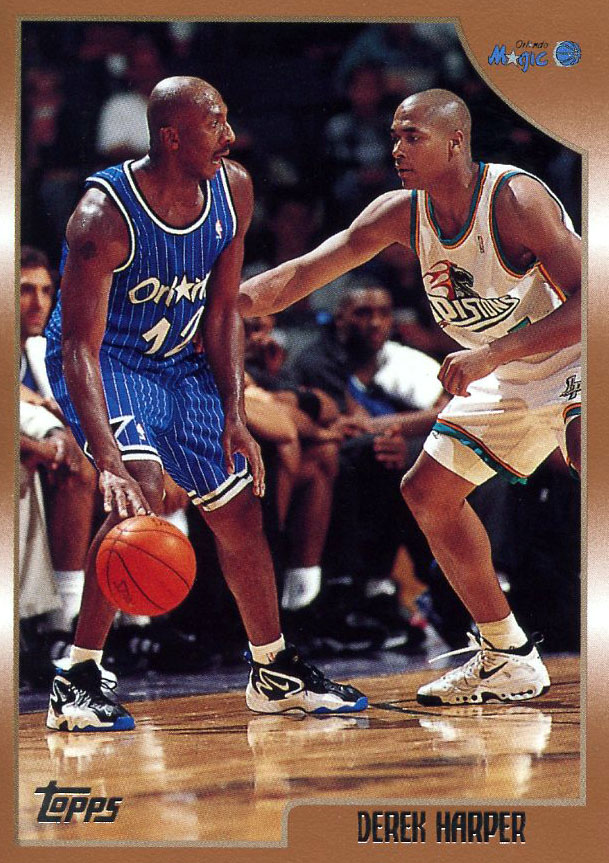 Corie Blount -- LA Gear
Kevin Garnett -- Nike Air Max Uptempo