words // Zack Schlemmer
First up in this week's Kicks on Cards Weekly Collection is an unlikely sighting of the Air Jordan X on the feet of little man Spud Webb. Spud is best known as an Atlanta Hawk during the 1980's when he was an unexpected winner of the slam dunk contest in 1986 wearing the PONY City Wings Low. Here we see him later on in his career rocking the original Steel Grey Air Jordan X.
Next up, we spot "3-D" Dennis Scott long before his NBA TV commentator days in the Reebok Swingman. The Swingman was one of the most popular Reebok basketball shoes from around 1995-96 worn by players at all levels of play from middle school to the NBA. All of you that were a kid around that time might remember them as the shoe you could use a Sharpie to customize your own number with on the heel.
After the Reebok Swingman, we keep the 90's basketball standards rolling with two Nike basketball classics worn by many with the Air Maestro on Anthony Bonner, and Mookie Blaylock driving to the hole in the Air Max Uptempo III. Both shoes are no stranger in the Kicks on Cards archives, as countless players wore both models in the NBA.
We finish up with a unique shoe worn by a very unique player: Rasheed Wallace in one of his many great Air Force 1 PE's. Do you have a favorite sneaker sighting this week?
Spud Webb -- Air Jordan X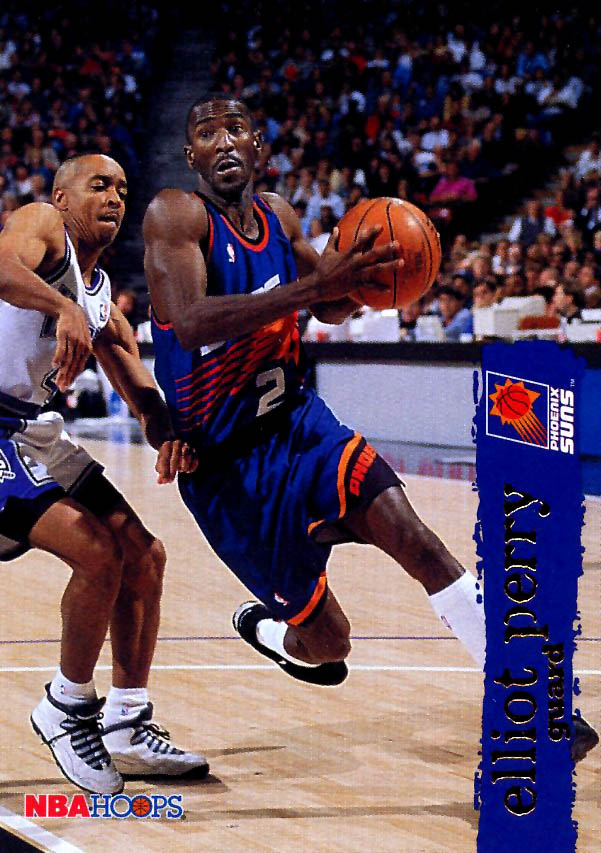 Dennis Scott -- Reebok Swingman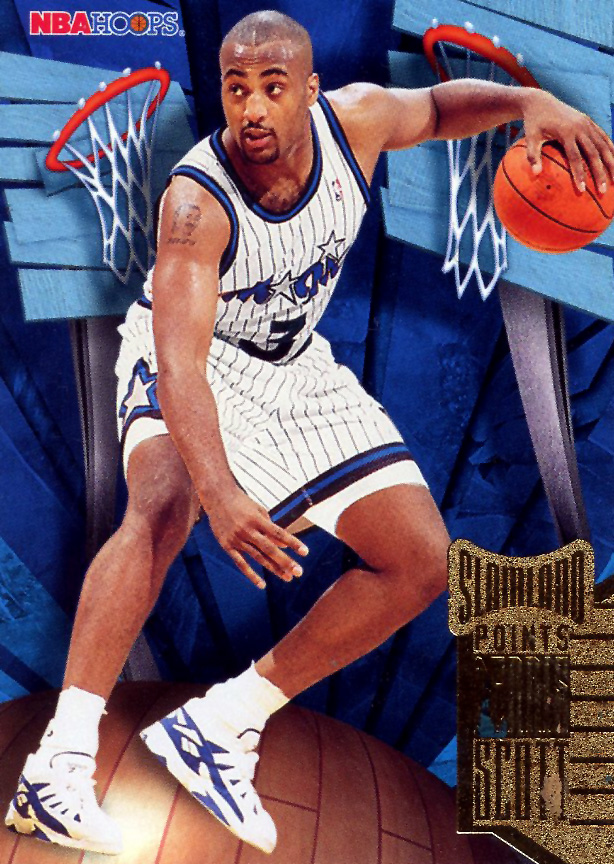 Anthony Bonner -- Nike Air Maestro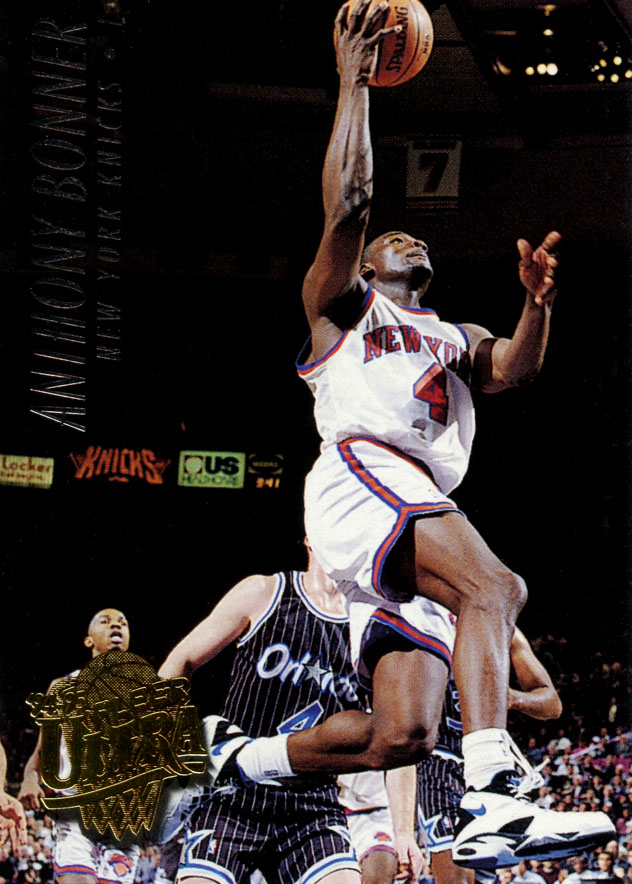 Mookie Blaylock -- Nike Air Max Uptempo III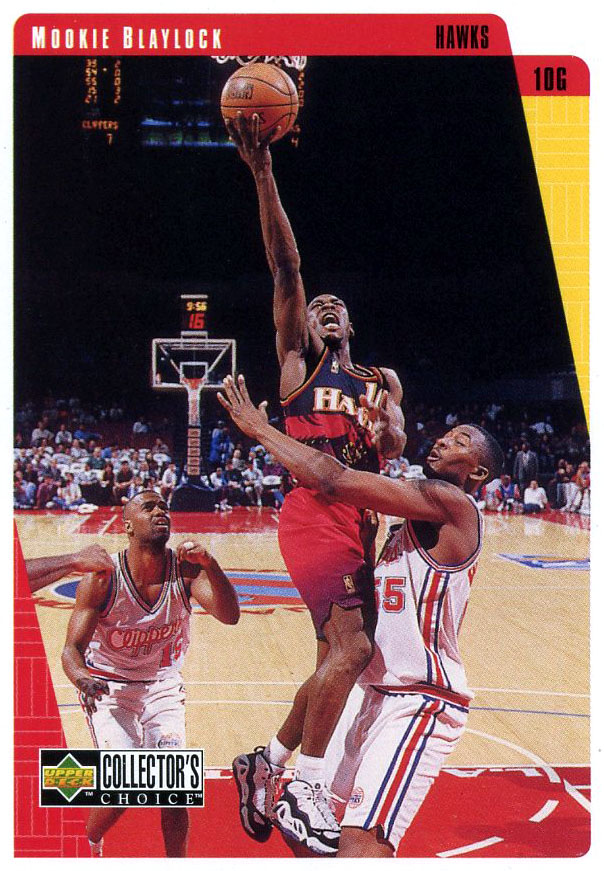 Rasheed Wallace -- Nike Air Force 1 PE