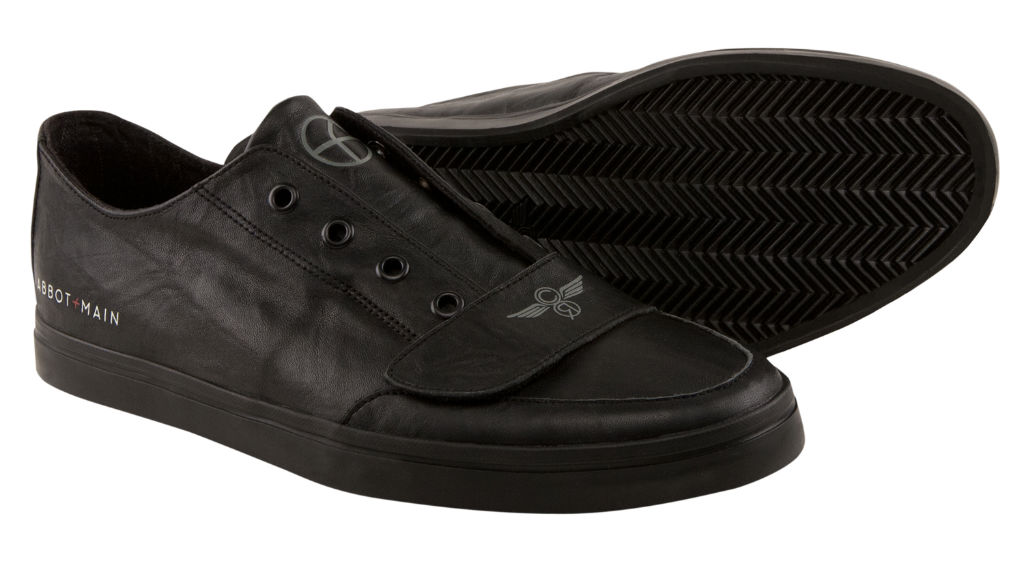 words // Brandon Richard
Creative Recreation has launched a footwear collaboration with Twilight star Kellan Lutz and his clothing line, Abbot + Main.
Inspired by a day in his life, Lutz chose to revamp the Ciro Lo, transforming the shoe into a slip-on for easy access. Featuring a distressed leather build, the red carpet ready shoes were designed for a night on the town. Lutz put his stamp of approval on the shoe with a special autographed insole in every pair.
"The design team behind Creative Recreation are at the forefront of sneaker fashion," said Lutz. "I'm honored that they chose Abbot + Main and myself to collaborate with."
"We're excited for the opportunity to work with Abbot + Main on their first footwear collection," said Sara Wasserman, Senior Marketing Manager, Creative Recreation. "This is the first of many projects we're working on with the brand."
The Creative Recreation x Abbot + Main Ciro Lo is available now at cr8rec.com for $100.