words & images // Brandon Richard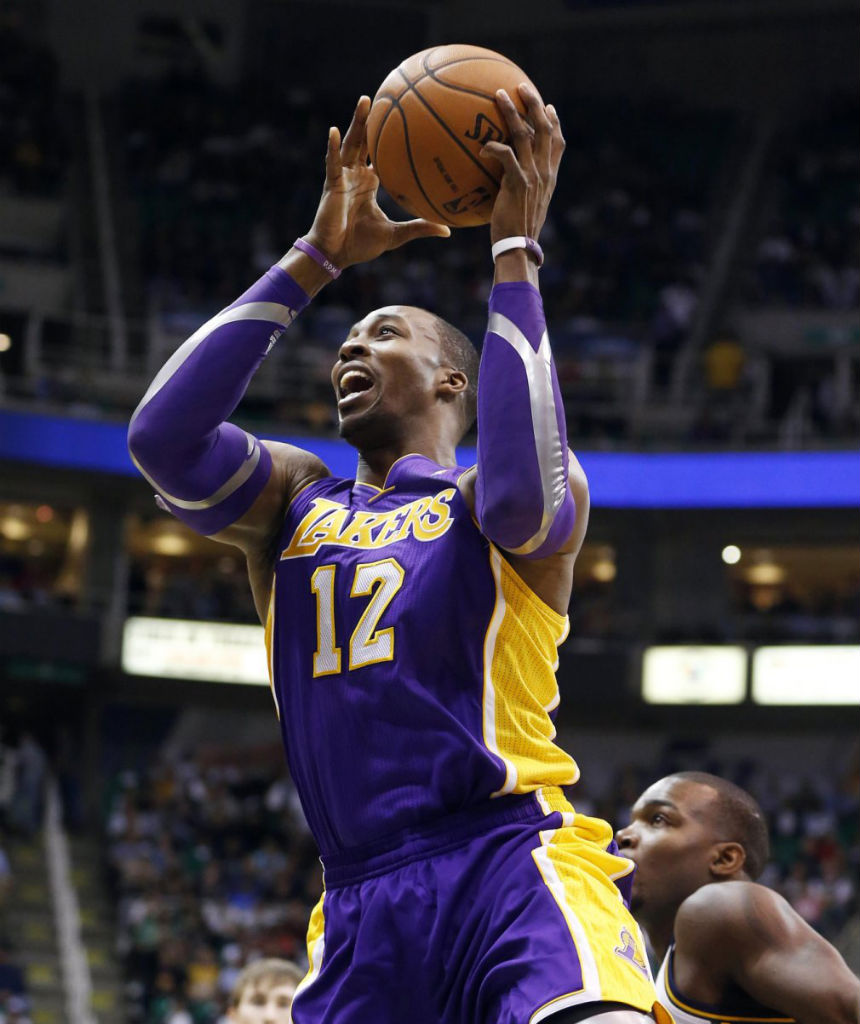 When meeting me, two of the first things you'll learn is that I love the Orlando Magic and absolutely hate the Los Angeles Lakers. That hatred, of course, stems from the summer of '96 when the Lakers stole the Magic's franchise cornerstone and at least a sure one or two championships.
History repeated itself this past summer when the Magic shipped another franchise caliber center to the Lakers for mere scraps in an effort to rebuild. After a season of trade requests, indecisiveness, an opt-in, that LOYALTY t-shirt and awkwardly being exposed at the hands of coach Stan Van Gundy, Dwight Howard was sent to the Lakers in a four-team blockbuster in August. For Magic fans, not only several years of waiting on a subpar team in rebuild mode, but having to watch another dominant center flee to Hollywood and win championships with Kobe Bryant. Or maybe not.
Though a turnaround is likely, few have enjoyed the Lakers' dismal 1-4 start this season as much as I have. They're old, the bench stinks and the coaching is terrible. Good. Hopefully the legacy of this Laker season is more 2004 and less 2000.
So, you're probably asking yourself why I have this jersey if I hate the Lakers so much. To answer your question, I'll tell you a short story.
While making our first run of REV30 orders a few months back, I asked the team to pick me up Jameer Nelson's black pinstripe 'Away' Magic jersey. While I find that request to be completely practical, nobody else that I work with finds any excitement in a Jameer jersey. Furthermore, they were fully aware that my next request would likely be Big Baby, J.J. Redick or Arron Afflalo. Just not acceptable by Sole Collector standards. So when a second round of REV30s were ordered, I wasn't asked about my preference, and there was a reason for that.
When a box arrived at my doorstep from the Portland office a couple weeks ago, I had no idea what to expect. The occasional package is one of the perks of the gig, but I'm typically clued in on its contents. To say that I was surprised when I cracked the seal and first saw the purple and gold fabric would be an understatement. A little gut-wrenching to see the name of my former favorite player sewn on the back. The Sole Collector team had successfully trolled me with an authentic Dwight Howard 'Away' REV30. Well played guys, well played.
It took like 475 games (or just 5), but the Lakers finally broke out their road purples in Wednesday's loss to the Utah Jazz. So today's Jersey Spotlight is a closer look at my gag gift. Enjoy.
Oh, Mike Brown was just fired a few minutes ago.