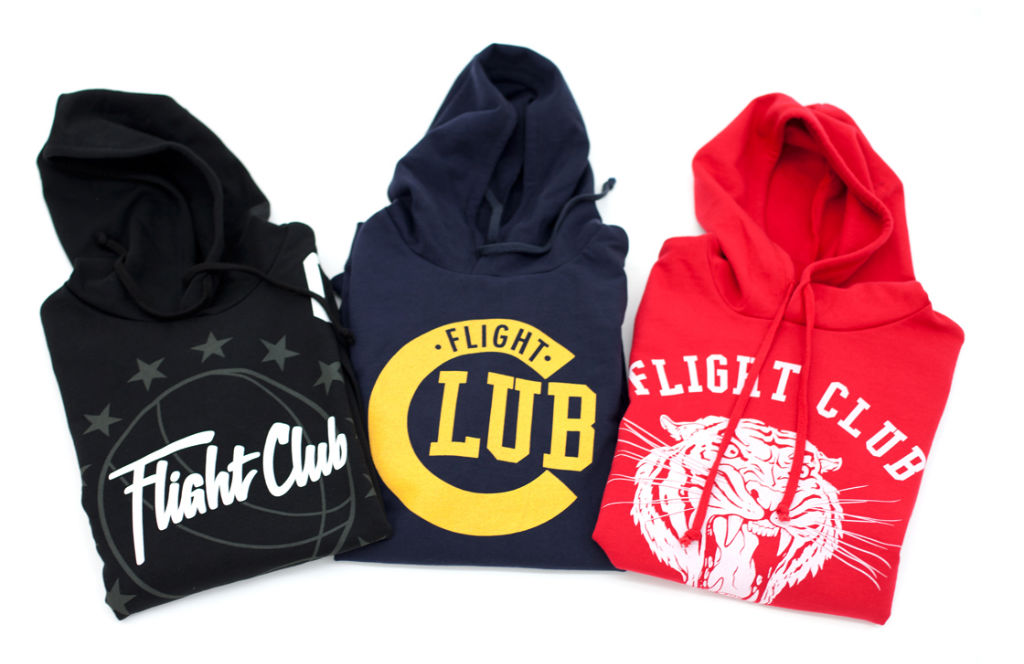 words // Brandon Richard
As the needle on your thermostat moves south, the need for winter appropriate clothing increases. To suit those needs, Flight Club introduces its newest round of premium hoodies and crewneck sweatshirts.
The collection marks the first time the well-known consignment shop has worked on premium cut-and-sew gear. Twelve pieces make up the Fall/Winter 2012 group, the first four released this week. Only a 100 units of each garment were produced.
Designs within the collection borrow from classic sports logos and athletic apparel, while blending in elements unique to Flight Club and its New York presence. Features include soft-hand prints, non-distressed designs, bold color blocking and authoritative lettering.
With prices ranging from $55 to $68, the first wave of Flight Club's Fall/Winter 2012 hoodies are available now at their Broadway flagship location and flightclub.com.
Flight Club
812 Broadway
New York, NY 10003
(888) 937-8020