words // Nick DePaula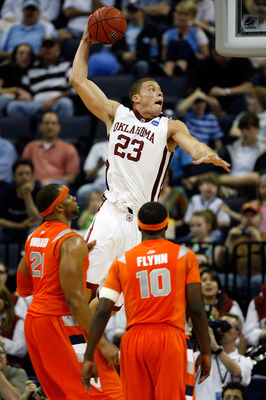 After three years with Nike Basketball, Blake Griffin will soon be officially announced as the newest member of the Jordan Brand family, according to several sources.
A sneaker free agent this summer, Blake sorted through several offers and presentations from brands like Anta and Under Armour before deciding to return to the Nike Inc. family.
It was speculated that Anta, the Chinese brand that also sponsors Kevin Garnett and Luis Scola, offered nearly $7 Million per year on a multi-year deal.
With Griffin signing a maximum five-year, $95 Million extension with the LA Clippers earlier this summer, money was said to not be a factor in deciding on a shoe deal this September. With a few knee injuries already in his career, he simply wanted to be comfortable in the shoes he was wearing, according to several sources.
Once Blake turned down potential suitors and decided on a return to Nike Inc. -- for less than half of what Anta offered -- the brand reportedly at the highest levels began to brainstorm how to position him.
With Nike Baskteball featuring a rock solid core of LeBron James, Kobe Bryant and Kevin Durant, and Nike's Jordan Brand in need of some youth and starpower, the powers that be worked on slotting Blake over as the newest member of the Team Jordan family.
Like anyone who has ever picked up a basketball, Griffin grew up a huge fan of Michael Jordan's, and even wore #23 all throughout his stellar college career at Oklahoma. His teammate Chris Paul is also of course one of Jordan's premiere signature athletes.
As the brand begins to focus on its new "This Is Flight" campaign, Griffin joins fellow newcomer and rising star Russell Westbrook this season at Jordan, along with rookies Michael Kidd-Gilchrist, Jared Sullinger, Kendall Marshall and Jeff Taylor.
When Dwyane Wade and Jordan Brand parted ways over the summer, his now-vacant nearly $10 Million endorsement tag helped to create the budget to cover Russell Westbrook's $5 Million annual rate and Blake Griffin's rumored $3 Million tag.
In last night's Clipper home opener at the Staples Center, Blake Griffin kicked off his new partnership with Jordan Brand in the Game Royal / White / Black Jordan Super.Fly. While Jordan Brand works on getting his size 16 PEs produced, Blake added red laces for some accenting.
Stay tuned for more on the newest member of the Jordan Brand.