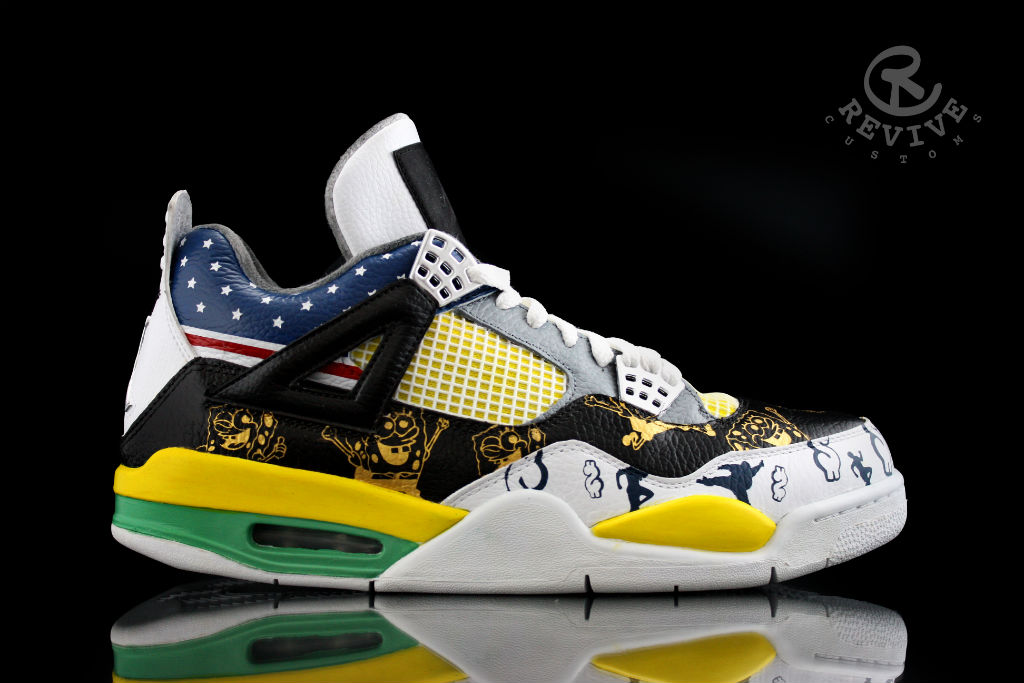 words // Brandon Richard
In recent years, the line between authentic and fake sneakers has been somewhat blurred, but there was a certain charm about the hilariously bad knock-offs of the past. Remember the "Gucci" Air Jordan XI? "Burberry" XIIIs? "Sponge Bob" Dub Zeros? Obviously nothing we'd ever slap a stamp of approval on, but always amusing nonetheless.
Like variant manufacturers, customizers have come a long way over time, only the integrity of their work should have never been in question. Despite that, early artists like Jor One were subject ridicule from those who didn't understand the appeal of sneaker customization. That sentiment has also been felt by Evan of Revive Customs, who decided to test the boundaries of the real vs. fake stigma with the "What the Fake?" Air Jordan 4.
Perhaps a project that can be considered a sequel to Revive's "Canal Street" Air Force 1s, the "What the Fake?" 4 is an authentic shoe customized with "What the...?" style details pulled from some of the worst pairs of fakes we've seen throughout the years. Sponge Bob, Hello Kitty and a little Louis are just some of the elements that make up the project. And yes, that is Urkel on the heel.
Have a look and a laugh at the photos below and keeps tabs on future Revive projects at revivecustoms.blogspot.com and @ReviveCustoms on Twitter.