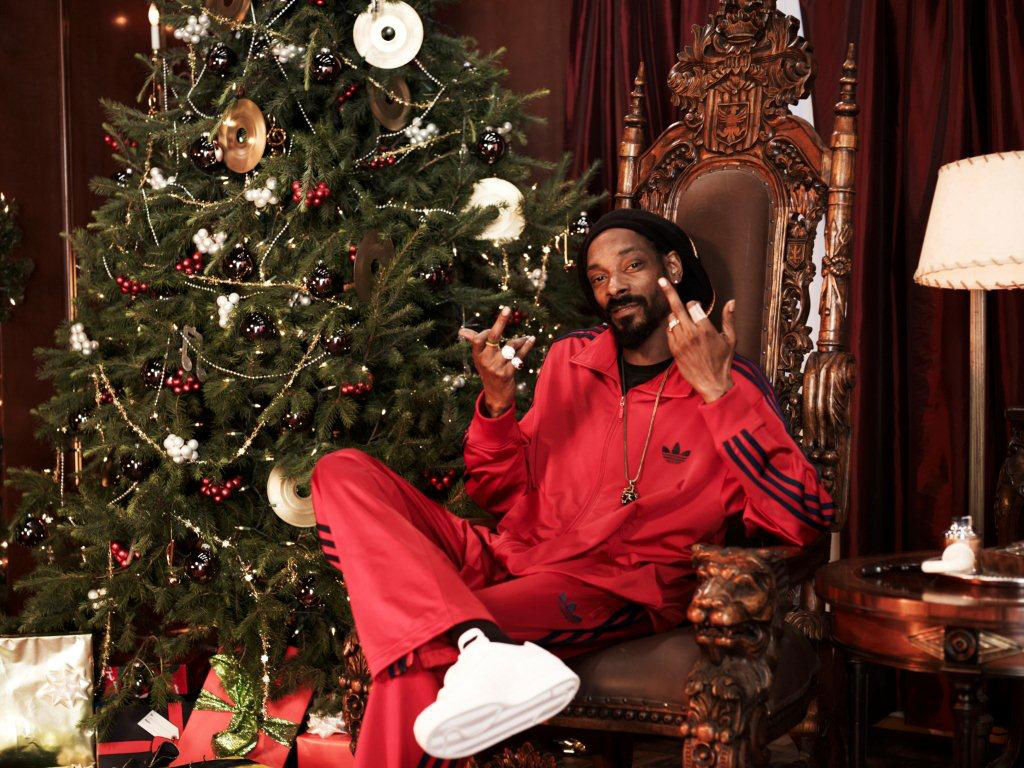 words // Brandon Richard
Today, adidas launched its Holiday 2012 campaign, featuring sport and cultural icons Snoop Dogg and David Beckham. At the heart of the new campaign is 'The Cautionary Tale of Ebenezer Snoop,' an online film that offers you the opportunity to find and share your own holiday spirit. As the film closes, fans are invited to rid themselves of their Ebenezer-like ways through a new Facebook app.
The film features Snoop alongside legendary skateboarder Mark Gonzales, escorting viewers into the illustrated world of legendary Beavis & Butthead artist JJ Sedelmaier. 'The Cautionary Tale of Ebenezer Snoop' follows the path of the classic English Holiday story 'A Christmas Carol' by Charles Dickens, seeing Ebenezer Snoop confronted by the Ghosts of Holiday Past (Stan Smith), Present (David Beckham) and Future (Derrick Rose & Rita Ora). The film also features global adidas stars Jeremy Scott, Dani Alves, Joe Tsonga, Steve Aoki, Yohan Blake, Andy Murray, Dwight Howard and many more. As the film ends, you return to Facebook to create your own Ebenezer Snoop story.
The Facebook application takes you on a personalized journey of what could become if you don't change your ways. By aggregating your user data around certain Facebook activities such as commenting and event responses, adidas creates your uniquely tailored Ebenezer film. At the end of your journey adidas offers you the opportunity to redeem yourself by sending a greeting card featuring JJ Sedelmaier's campaign illustrations to friends.
"The adidas Ebenezer Snoop Holiday Campaign offers a digital alternative to the normal holiday card in true adidas style. We wanted to create a legitimate solution to Holiday gift-buying – using our diverse portfolio of adidas icons who resonate with all gift-givers, young and old. With our adidas take on a traditional Holiday story, we have created something truly funny and relevant, and using Facebook, offered consumers a way of sharing Holiday Spirit in way fit for 2012." Christy Kilmartin, Brand Marketing Director, adidas AG.
Starting November 26, you can view the full film at youtube.com/TBC. The Facebook app is available facebook.com/adidas.