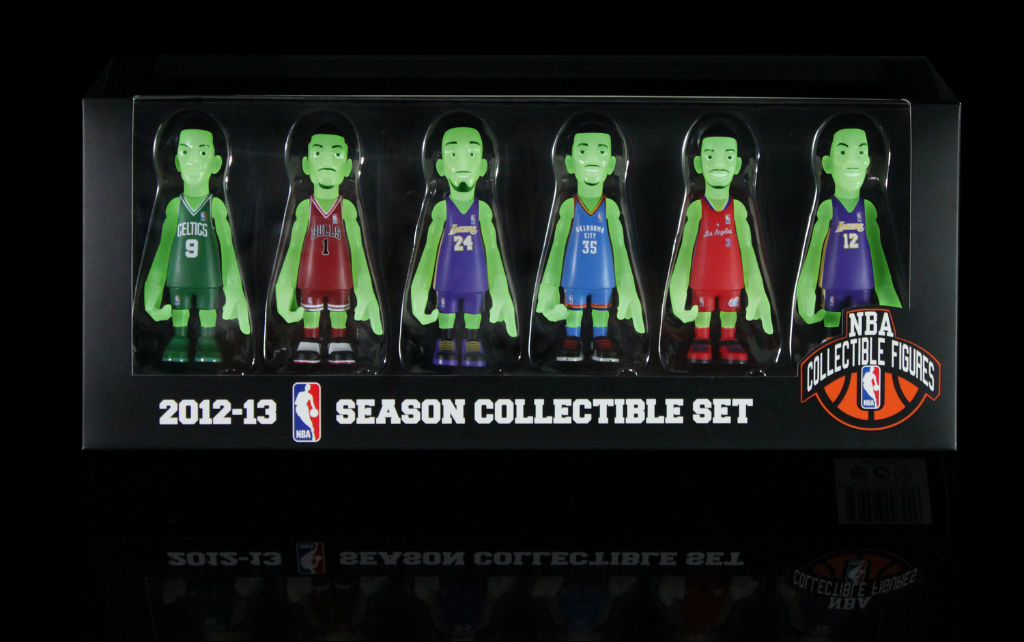 words // Brandon Richard
It's almost Halloween, and with a Collective Bargaining Agreement in place, that means we're back to our regularly scheduled NBA Tip-Off this week. To celebrate the start of a new season and the spirit of Halloween, lifestyle brand BAIT has teamed up with CoolRain and MINDstyle for a supernatural spin on the popular series of NBA figurines.
The limited set features six All-Star figures with luminous glow-in-the-dark bodies. Players include Kobe Bryant, Derrick Rose, Dwight Howard (in his new Laker digs), Kevin Durant, Rajon Rondo and Chris Paul. The latter four won't see a general release until the Series 2 launch in a few weeks.
The CoolRain x NBA Glow in the Dark Collectible Set is limited to 1000 sets, which will be available exclusively at the BAIT retail store in Diamond Bar, CA, BAITme.com and PYS.com on October 30 for $99.99. Series 2 will see a general release later in the fall, featuring players like Durant, Rondo, Paul, Howard, Lebron James, Jeremy Lin and more offered in blind boxes and wearing their away jerseys. A special run of BAIT-exclusive blind boxes will feature variations of these players wearing their home jerseys instead.