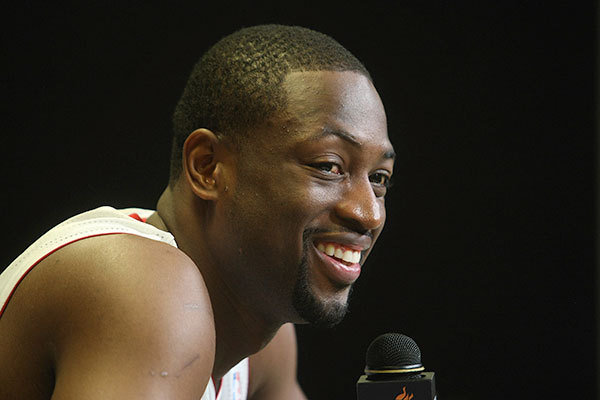 words // Nick DePaula
After just three years with the Jordan Brand, Miami Heat star guard Dwyane Wade will soon be officially joining Li-Ning.
Fellow Li-Ning signature athlete Evan Turner announced the move on Twitter just now, saying he'd like to "welcome the homie D Wade to the Li-Ning family!"
We first profiled this summer's great crop of sneaker free agents this past August, speculating the move that aims to grow Wade's global brand throughout the China market.
Now with Wade on the verge of finally being official with Li-Ning, Blake Griffin's return to Nike Basketball and Ricky Rubio's longtime agreed deal with adidas Basketball, we're still awaiting word on what moves James Harden and Russell Westbrook will make. Westbrook is said to be making his decision -- between Jordan Brand or adidas -- this week.
Stay tuned for an official brand announcement from Li-Ning soon, and keep your eyes on the Miami Heat's matchup with the LA Clippers on October 11 in Beijing for the NBA's "China Games." You can expect to see a more formal Wade welcoming from Li-Ning then.