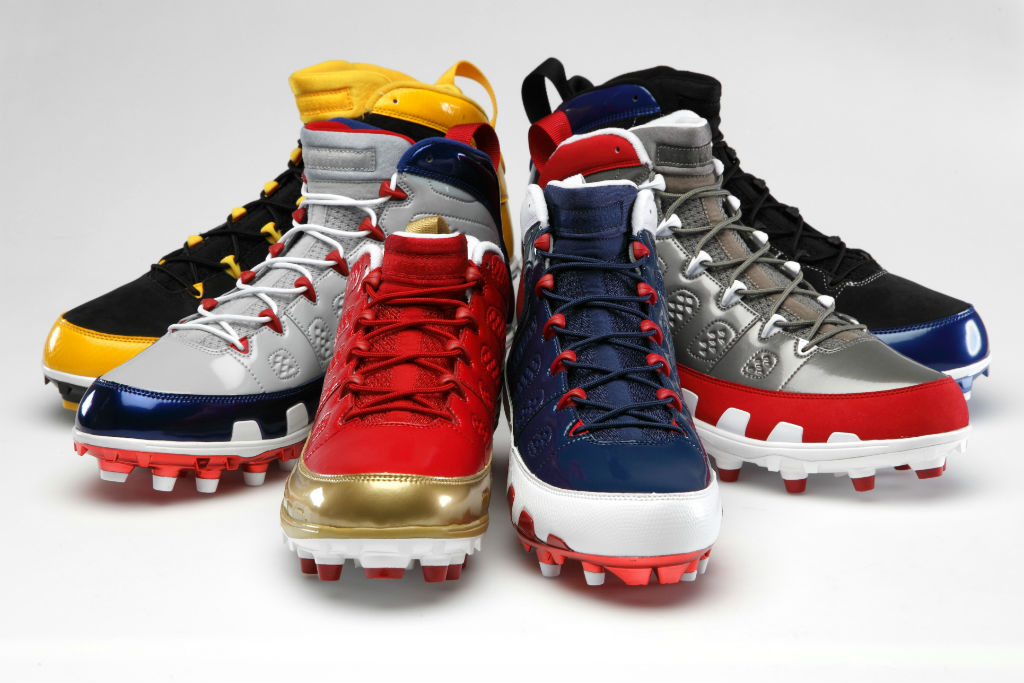 words // Brandon Richard
The Air Jordan Retro 9 is set for a big run in the months ahead, already underway with the Kilroy Pack releases. Additionally, Team Jordan's NFL athletes are expected to take the field in custom Air Jordan 9 cleats weekend.
With cues taken from the original Air Jordan IX basketball shoe released in 1993, the Air Jordan 9 cleat is a reengineered classic inspired by Japanese influences and the global reach of Michael Jordan's legendary status. This will be the second time the 9 has been made into a cleat, as MJ wore a similar model when he played minor league baseball.
Keep an eye out this weekend when Michael Crabtree, Josh Freeman, Dwight Freeney, Andre Johnson, LaMarr Woodley, Hakeem Nicks and Charles Woodson take the field in their custom Jordan 9 cleats.