words and images // Zac Dubasik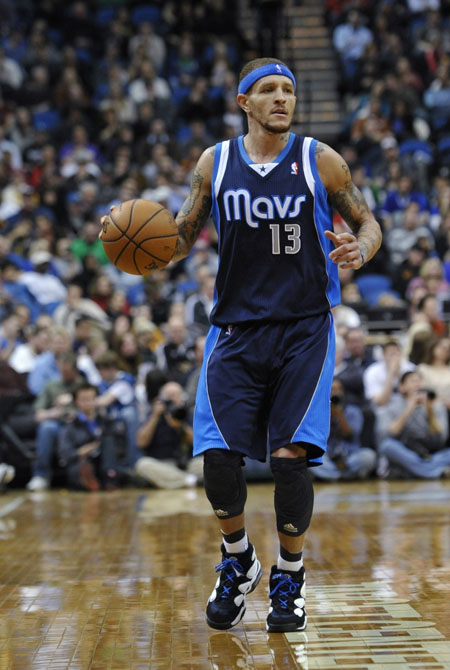 When the Dallas Mavericks take the court tonight against the Los Angeles Lakers, they'll be doing so without the services of #13. As you may have heard, Delonte West was released yesterday after being suspended for the second time in less than two weeks.
Rather than dwell on what went wrong during his time in Dallas, let's look at the positives West has brought during his eight years in the League.
His career averages of 9.7 PPG, 2.9 APG and 3.6 APG are solid, if not earth shattering, but his defense and work ethic have been what's most impressive. He's also proved himself to be reliable in crunch time.
During his time in Cleveland, when everyone other than LeBron would disappear come playoff time, West was easily the team's second best player. During the closing minutes of the final series against the Boston Celtics during the 2010 Playoffs, when even LeBron disappeared, Delonte was the lone player giving it his all down the stretch.
West has also been one of our favorite players when it comes to sneakers. Not only has his twitter feed offered up details on what his own signature model might look like, he frequently breaks out classics to wear on court.
In tribute to all the things we love about Delonte, here's a closer look at his adidas REV30 Dallas Mavericks alternate jersey.
As one of the League's best examples of a modernized jersey, the Mavs feature a clean, yet stylized font on the front, along with offset numbers. A flowing side panel and the Mavs' horse logo on the back of the neck complete the details.
While it saddens us here at Sole Collector that Delonte is currently without a team, we're rooting for him to secure a deal with a new one soon.
He certainly still has something to offer in a League where Chris Duhon and Jared Jeffries can still find employment.