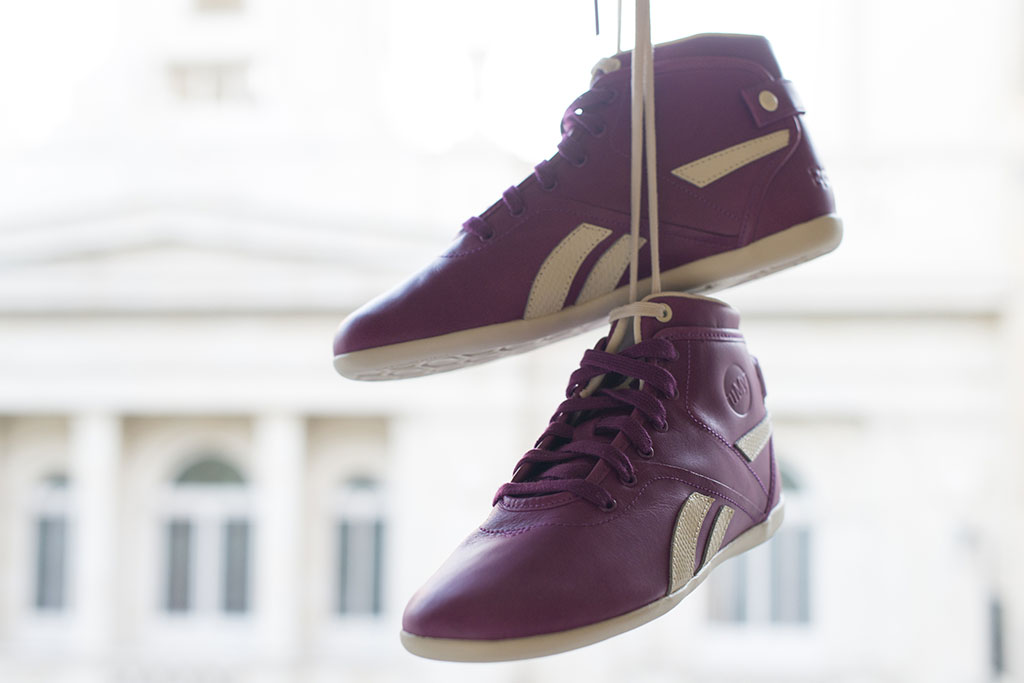 words // Brandon Richard
Recently, Reebok teamed up with several influential women for a new project, in which each lady would have an opportunity to rework the brand's Betwixt Mid silhouette. The idea was to draw inspiration from their own desires, as well as personal and professional experiences. One of the collaborators selected for the project was French Blogger Ugly Mely, who drew cues from her everyday method of transportation.
Mely wanted the shoe to reflect her bike, imagining the shoe with the same lightness, delicacy and simplicity. The striking purple leather base represents her leather bar tape, while the cream-flavored accents capture the frame. Snakeskin details were added as well.
The Ugly Mely (UMY) Betwixt Mid will be sold next month at Gallery L'imprimerie in Paris. You'll also have the opportunity to win a pair from Mely on Facebook.