words // Zack Schlemmer
We're back again with another look at some sneaker gems found on the bidding floor at eBay. This week is full of great stuff like Mike Bibby's Air Jordan XVI PE's and a rare pair of Frank Thomas' signature Reebok trainers. As usual, the Fakes of the Week also do not disappoint.
Top Pick
Air Jordan XVI Mike Bibby PE
Up for bid are a pair of PE's that you won't see very often with Mike Bibby's Air Jordan XVI's. They are a clean white, black and teal colorway from Bibby's days with the Vancouver Grizzlies. The seller claims they were practice-worn by Bibby which makes them even cooler. The price is steep at about $600, but you shouldn't expect to pay much less for a rarity like these.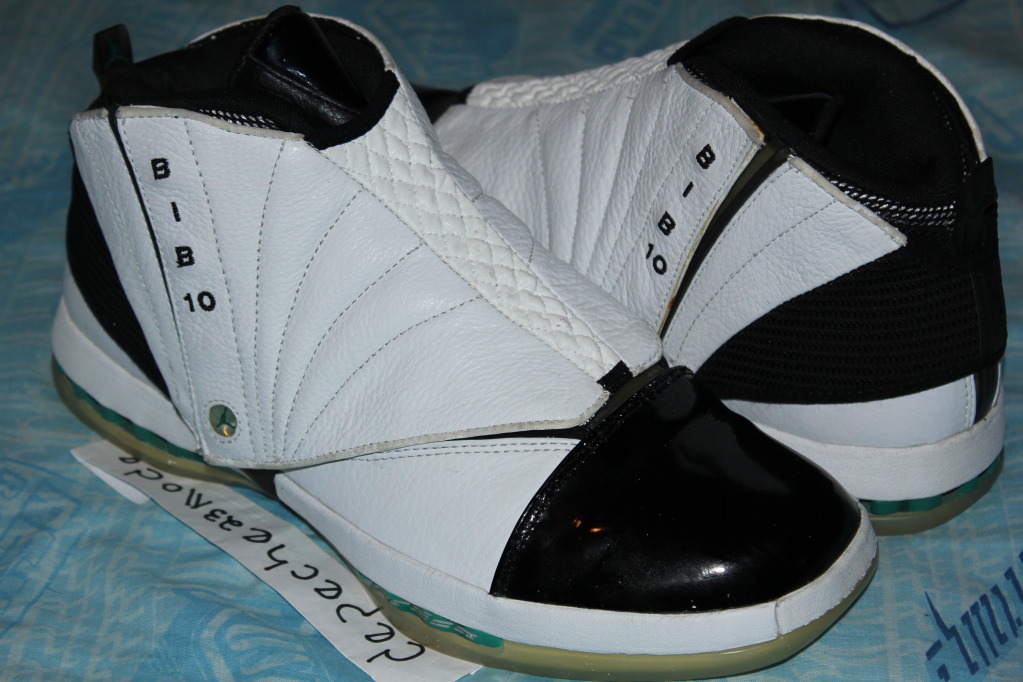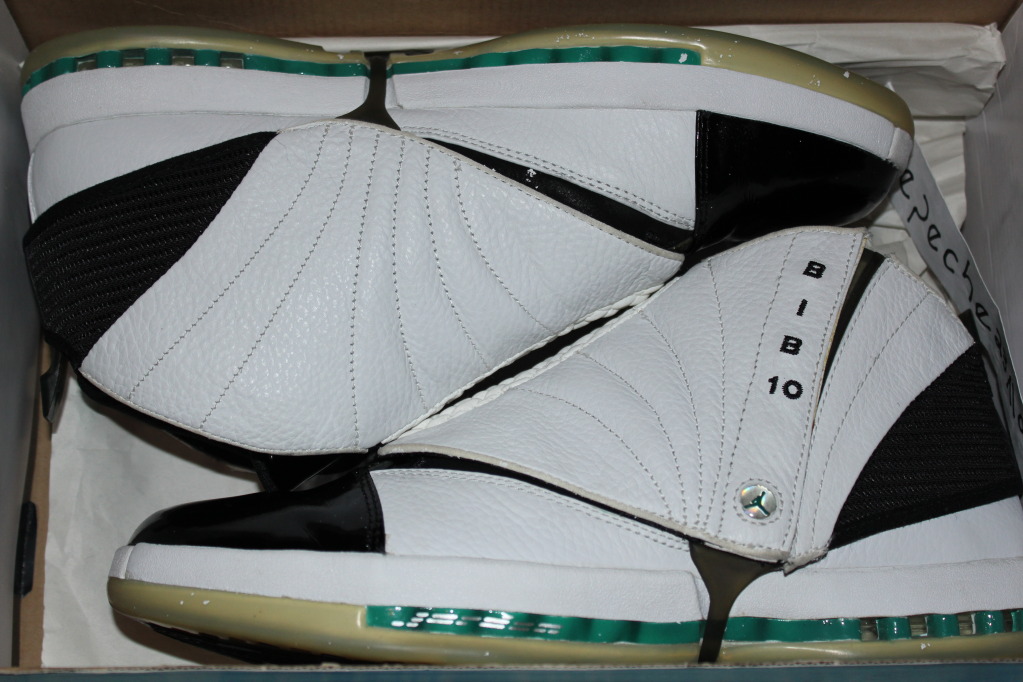 Obscure Game Worn Shoe of the Week
Orlando Woolridge Nike Air Force High
It's only one shoe, so unfortunately you won't be able to rock these to the club and impress all the women, but here is an awesome Air Force High game worn and signed by none other than Orlando Woolridge (R.I.P.).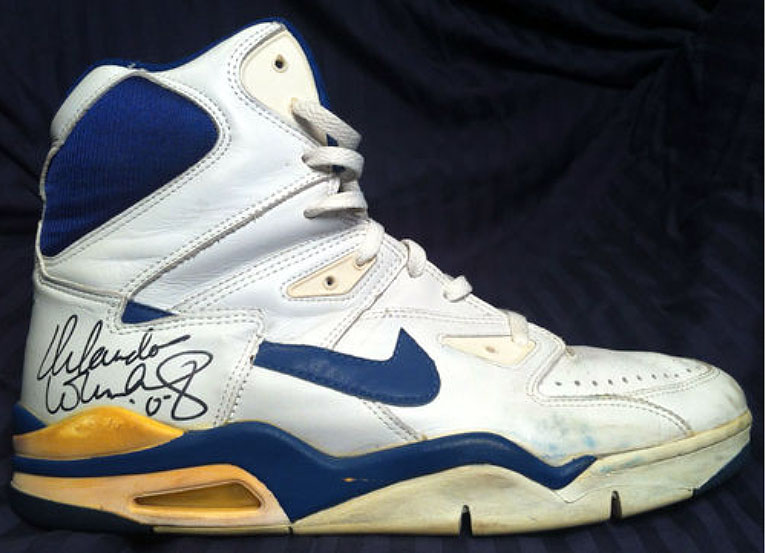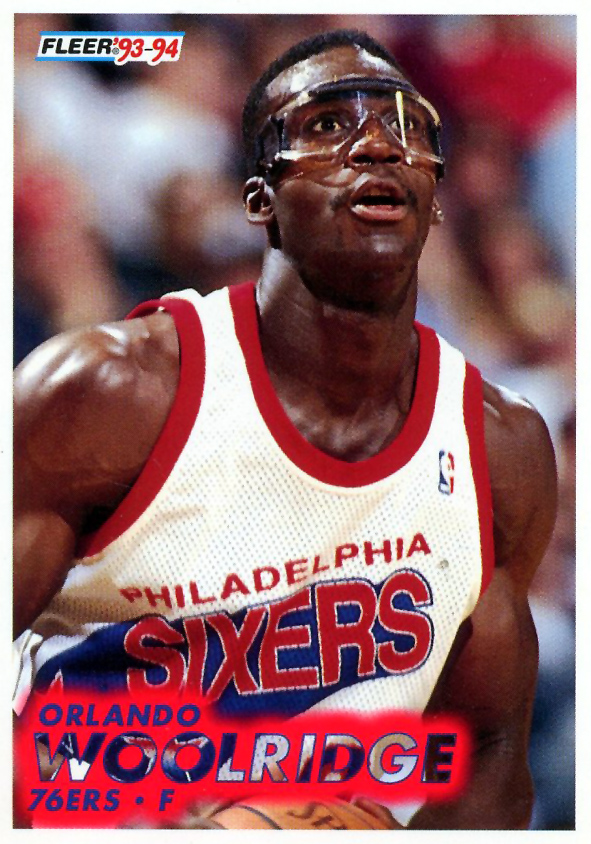 Vintage Kicks of the Week
Reebok Big Hurt Trainers
Normally we'd have the "Vintage Deadstock" of the week, but these awesome Frank Thomas signature Big Hurt trainers were good enough to be included, even if they aren't deadstock. Another mid-90's Reebok great, let's hope the new Reebok Classics line will bring these back before too long.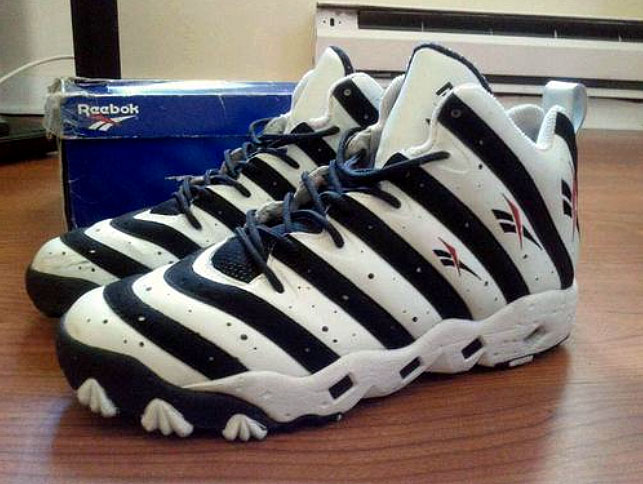 Bo Jackson Outfit of the Week
While searching eBay I found not only some pretty epic all-over print Bo Jackson Nike shorts, but also a vintage Bo t-shirt to go with it. BO KNOWS you'll be swaggin' all day in this outfit.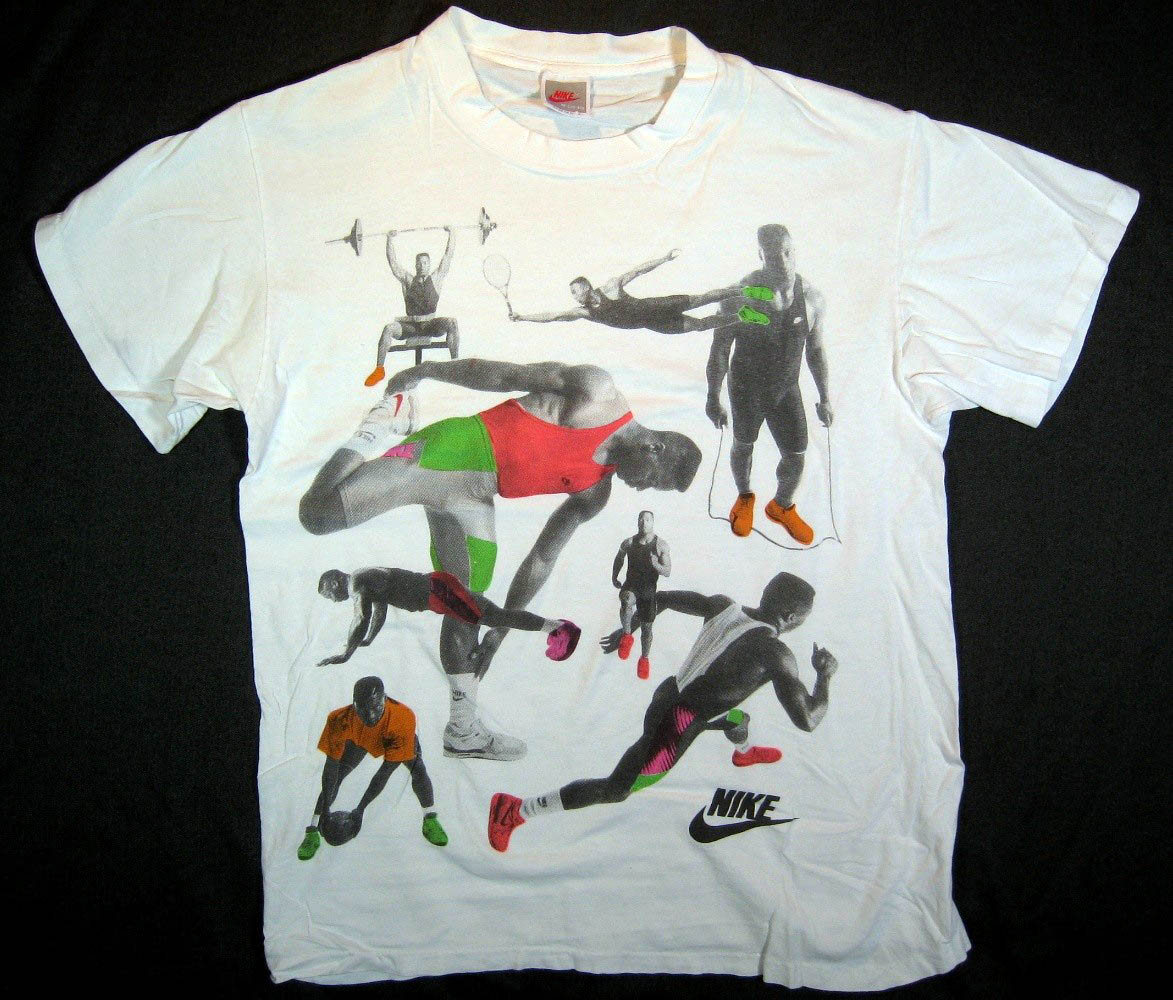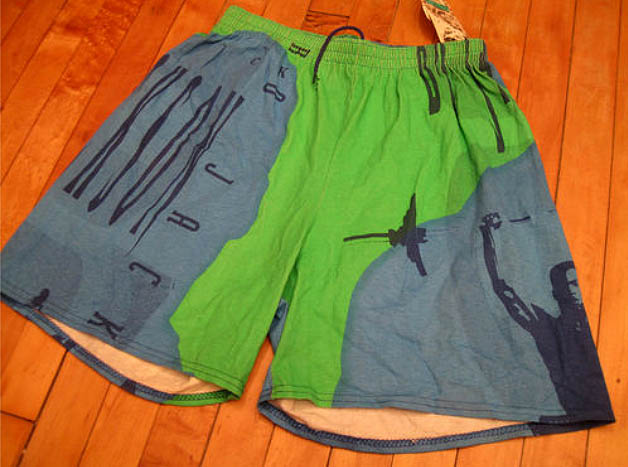 Fakes of the Week
"Custom" Air Jordan XI Galaxy
Custom? Yeah, sure. The seller of these wonderful Air Jordan Galaxy XI's says:
"RECEIVED AS A GIFT FOR MY BIRTHDAY LAST YEAR FROM MY EX...I DON'T LIKE THEM. I WORE THEM LIKE 5 TIMES MAYBE AND CAN'T FIND ANYTHING TO WEAR WITH THEM."
We don't blame you!
Disclaimer: Sole Collector does not vouch for the authenticity of any shoe or its seller. If you choose to bid, bid at your own risk.