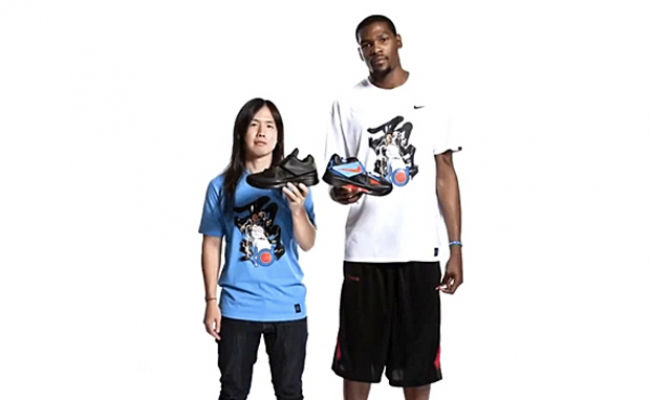 words // Brandon Richard
Today, five-year NBA vet Kevin Durant is celebrating his 24th Birthday. When it's all said and done, the last twelve months will likely be amongst the best in the life of the young superstar.
It started with last summer's "Basketball Never Stops" campaign, in which KD blew away street and ProAm crowds with record-setting performances while the NBA was locked out. When play resumed, it was business as usual for Kevin. Durant was named an All-Star for the third time and took home MVP honors in a Western Conference win. He also went on to win this third consecutive scoring title, made his third All-NBA First Team and led the Thunder to the NBA Finals. Though OKC was bested by a hungry Miami Heat team, Durant got a little redemption when he broke the all-time Olympic scoring record en route to his first gold medal in London.
Oh, he also found himself in a "feud" with Lil' B. That can't be overlooked.
Durant racked up all of these achievements in perhaps the season's most popular signature hoop shoe, the Nike Zoom KD IV. Designed by Leo Chang, the KD IV featured a low-cut, AdaptiveFit technology, Zoom Air cushioning and dropped in a plethora of fresh colorways throughout the year. Anytime a special colorway of the KD IV dropped alongside similar make-ups of the LeBron 9 and Kobe VII, it sold out quicker. Part of that is due to the affordable $95 price point, but also because it's just an insanely dope sneaker.
With so many appealing colorways of the KD IV, we decided to pay tribute to Kevin turning 24 by taking a look back at his 24 best KD IV colorways. Is the list in order? Somewhat. There were so many great looks that a chunk of the list is a bit interchangeable. The Top 10 is a bit more definite, but I'm sure MANY will disagree and make cases for different pairs. That's the beauty of the shoe.
So, with that said, Happy 24th Birthday KD! Congratulations on another great year on the court and a sneaker that will be remembered as a classic.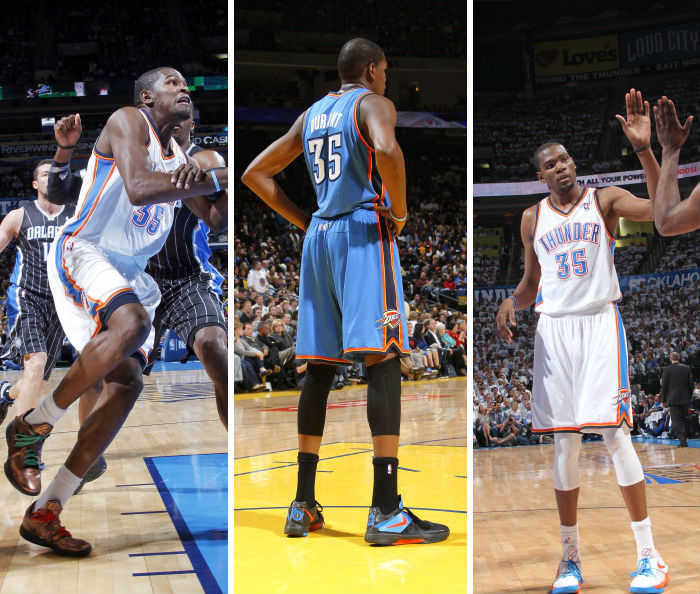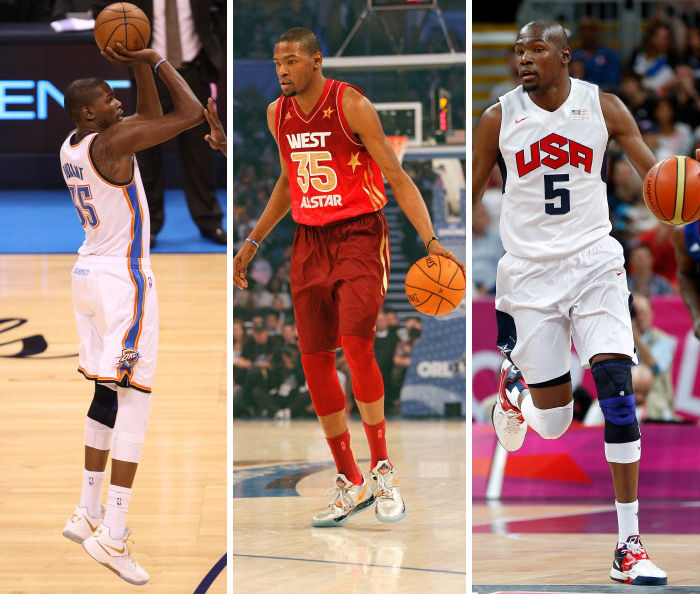 (24) White/Tour Yellow-Photo Blue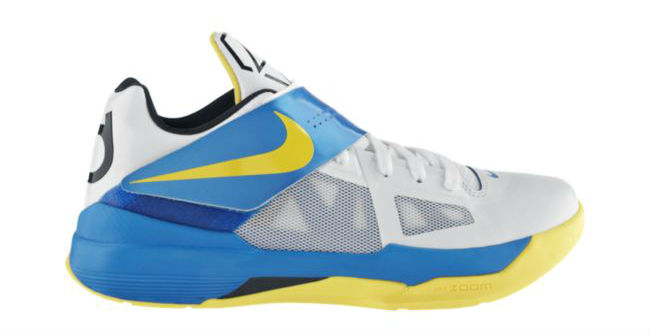 (23) Texas Longhorns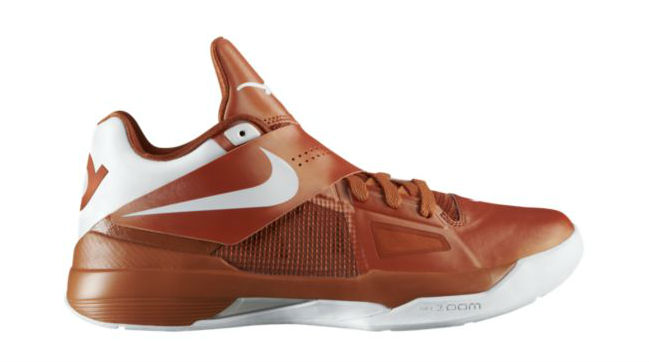 (22) Wanda Pratt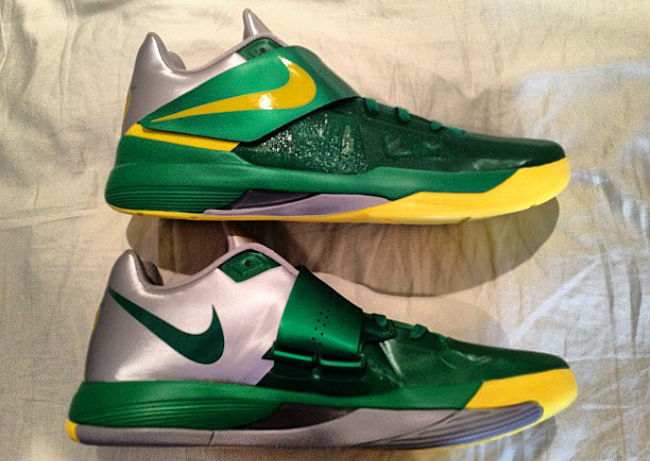 (21) Obsidian/Team Orange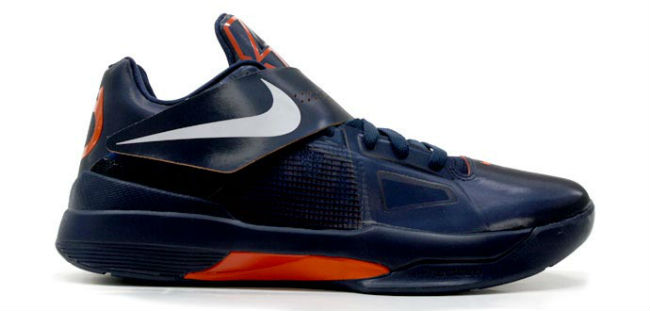 (20) Team Orange/Photo Blue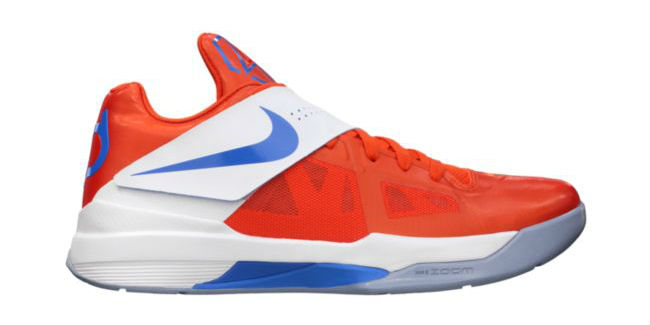 (19) N7 Home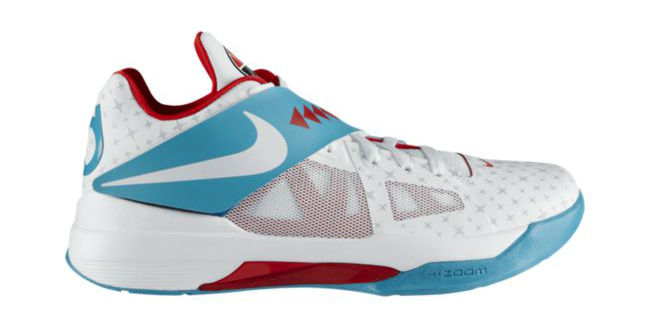 (18) Christmas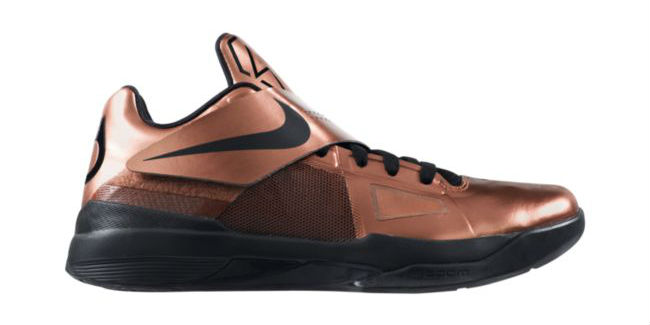 (17) What the KD?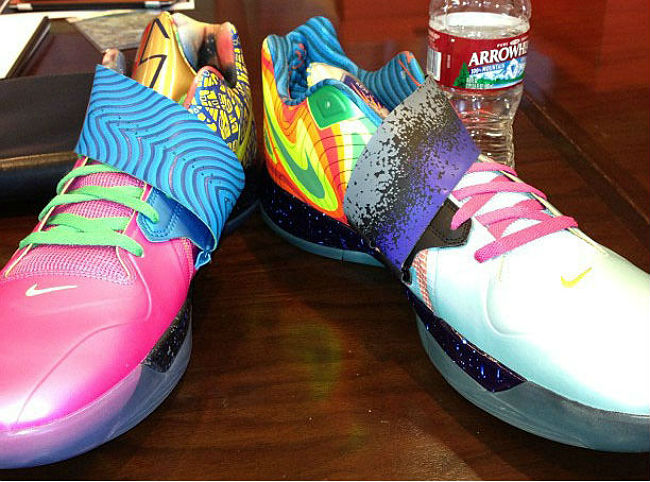 (16) Volt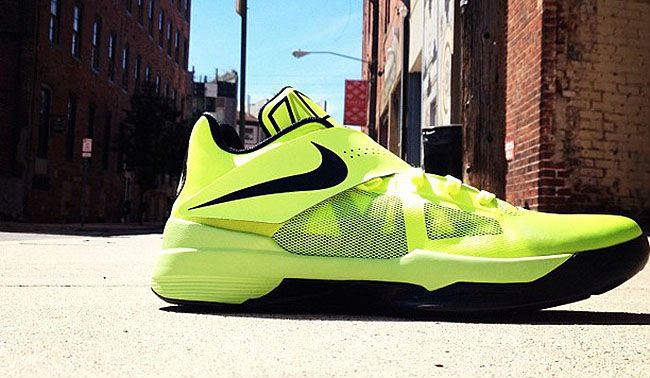 (15) Sample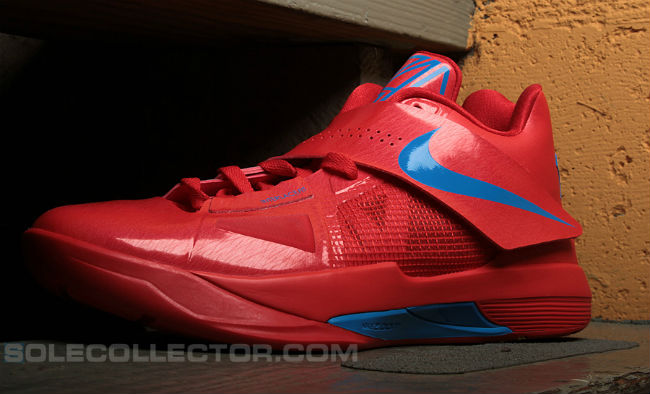 (14) OKC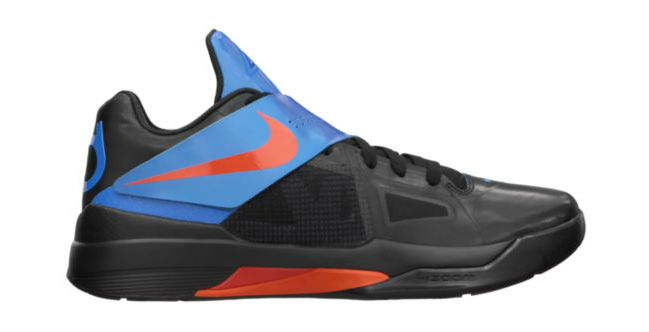 (13) Scoring Title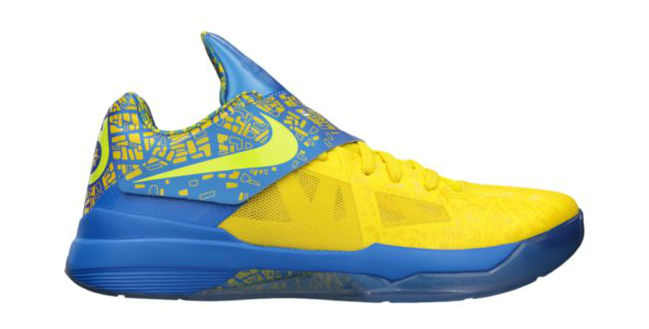 (12) USA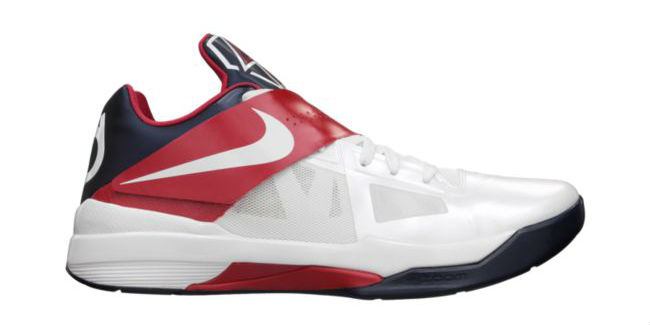 (11) Finals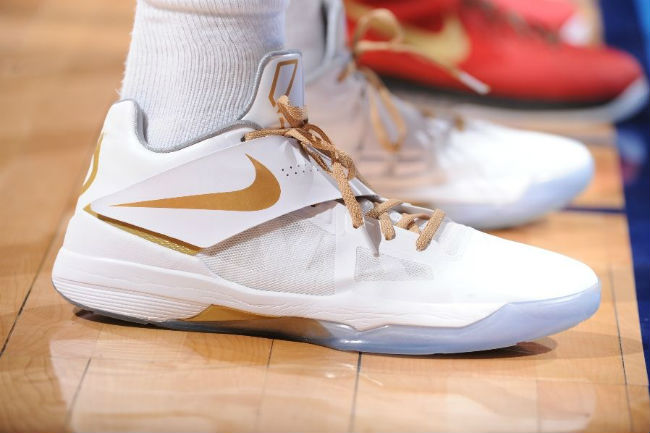 (10) Gold Medal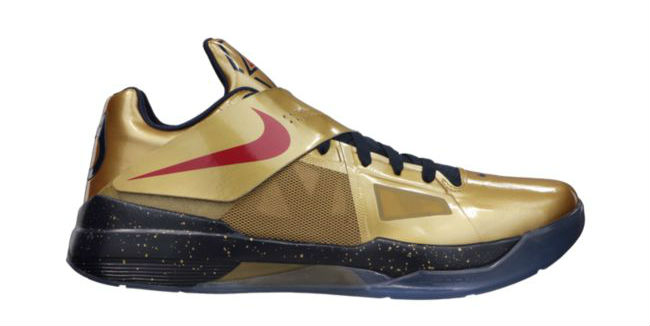 (9) Black History Month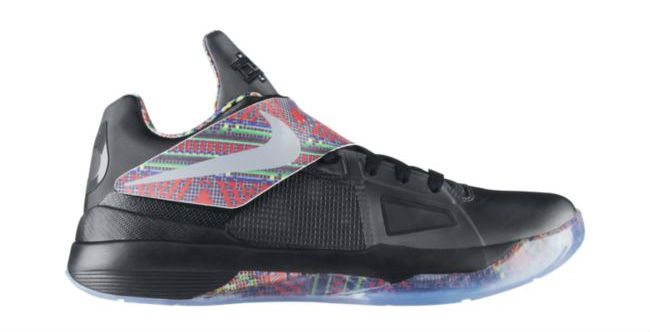 (8) N7 Away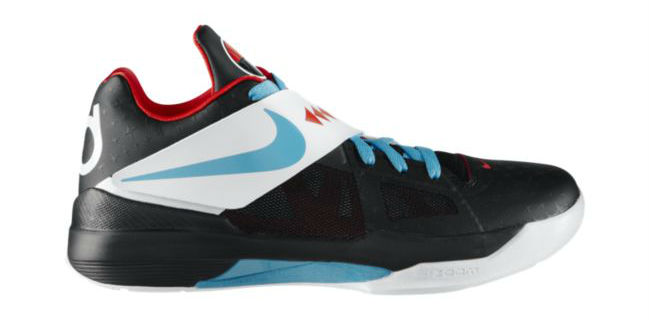 (7) Easter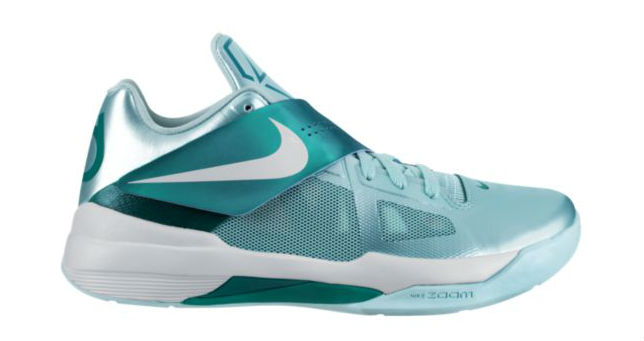 (6) Year of the Dragon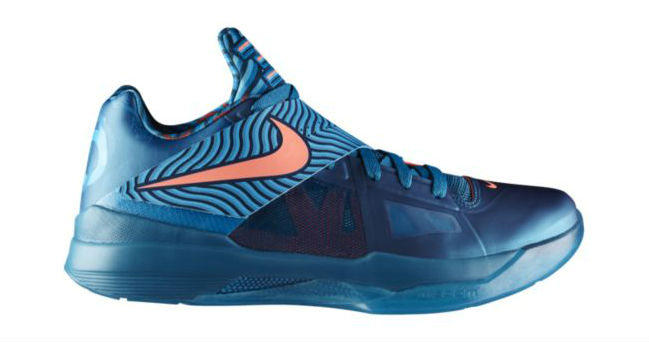 (5) Aunt Pearl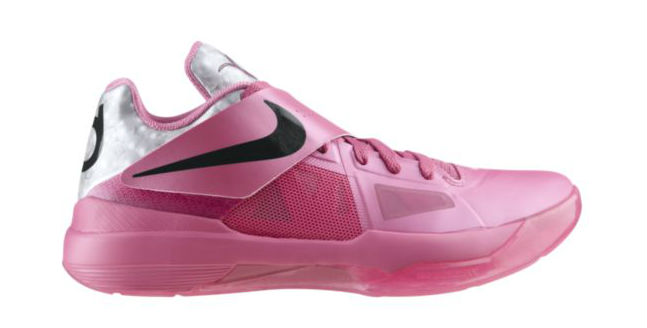 (4) All-Star / Galaxy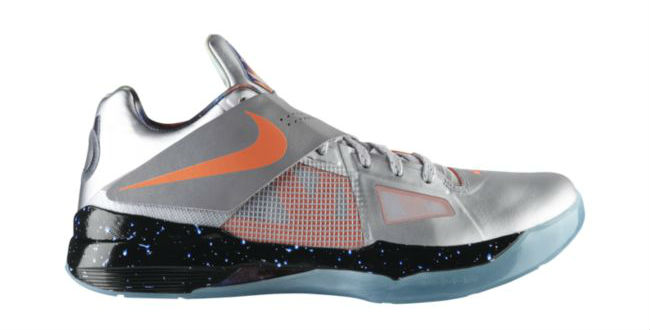 (3) Rogue Green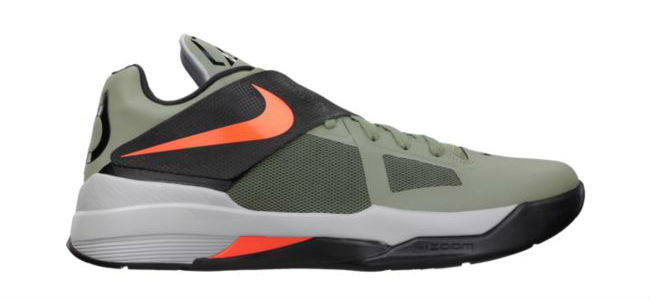 (2) Weatherman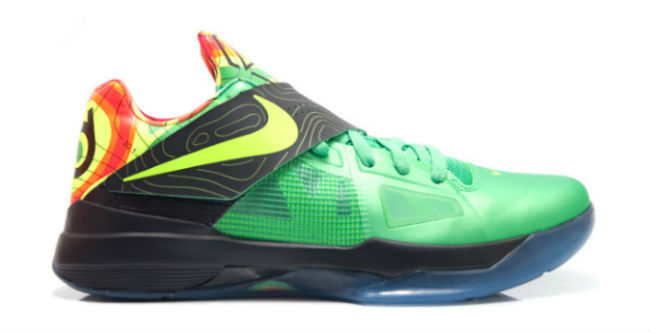 (1) NERF