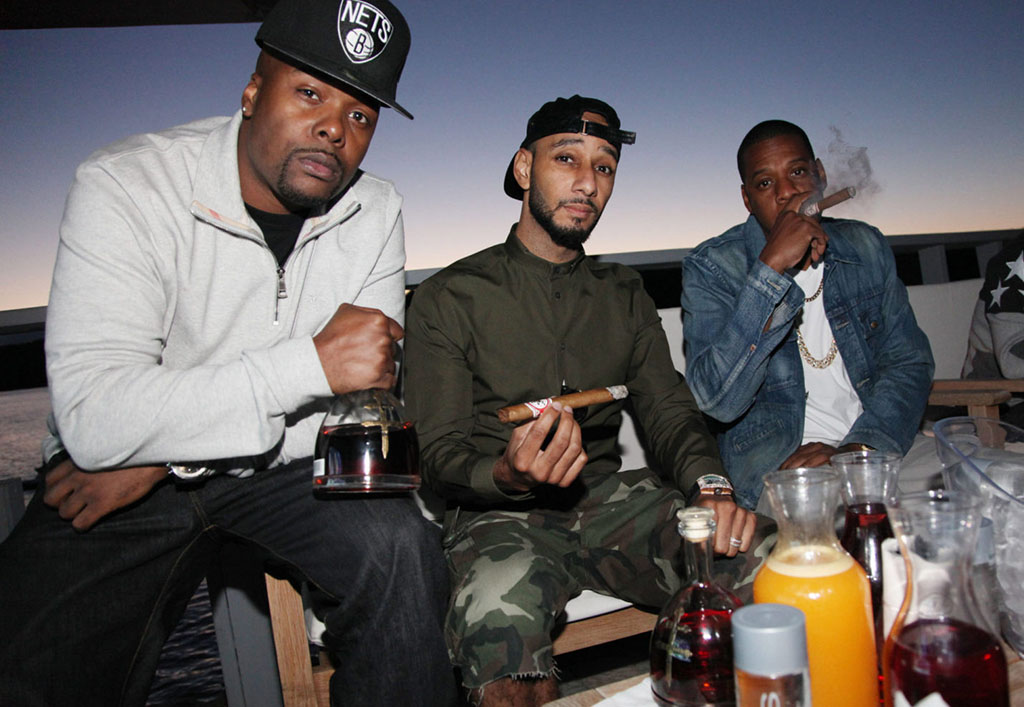 words // Brandon Richard
Earlier this week, Jay-Z and Beyonce held their Summer Ends with D'USSE Cognac Cocktails Celebration at La Marina Restaurant Bar Beach Lounge in New York City. One of the power couple's guests was longtime friend and collaborator Swizz Beatz, who showed up to the shindig in the yet-to-be-released "Reignman Camo" Reebok Kamikaze II.
The shoe is a tribute to Shawn Kemp, his Seattle legacy and "Reignman" nickname. Click here for a detailed look at the 2013 release.
Photos of Swizz wearing "Reignman Camos" below.