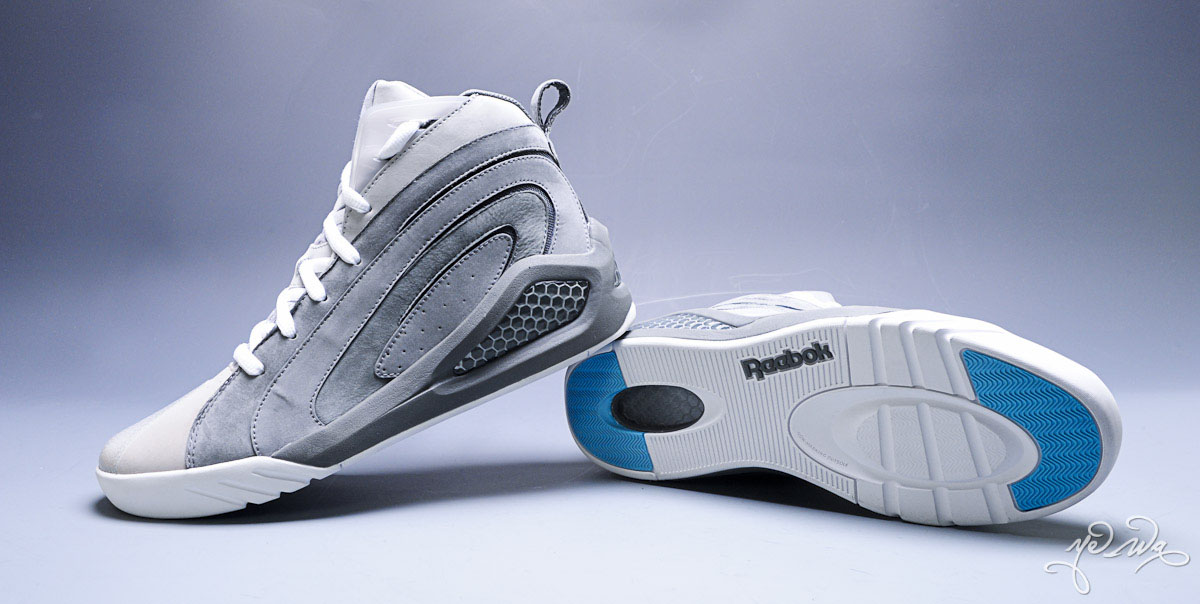 words // Brandon Richard
One of the more recent examples of our voices mattering to sneaker companies came when Reebok Classics Creative Director Swizz Beatz quickly shot down the release of the 2012 Shaqnosis just hours after the first sample images surfaced online. Good thing too, because these things are God-awful and there's no point in letting them collect dust in outlets when the public has been waiting for a true Shaqnosis retro for years.
Nevertheless, Shaqnosis 2012 samples continue to see the light of day, the latest dressed in grey suede. Varying grey tones like Zinc and Rivet make up the hypnotic swirl pattern along the shoe's sidewalls. A lighter shade is used for the toe, which appears to feature some kind of transparent overlay. Hexalite is housed within a grey midsole that sits atop a white and blue rubber outsole.
According to the tag, this sample went into production last November and was projected as part of the Fall/Winter 2012 Collection. Well, Fall/Winter is now here and there's no sign of the Shaqnosis 2012, so it appears Swizzy was right.
Take a highly detailed look at the Shaqnosis 2012 below, courtesy of Ye-Wa.