words // Brandon Richard
Interview // Reebok
After Alicia Keys' performance at the 2012 MTV Video Music Awards this past Thursday, Reebok Classics debuted a spot for the 14-time Grammy winner's new partnership with the brand. At the center of that partnership is an eight-shoe collection of footwear, consisting of luxe fabrics, trendy styles and bold statement-making elements. Alicia worked closely with the Classics design team, choosing her favorite silhouettes and making the color and material selections. Alicia's Classics Collection can be purchased now at Reebok.com and associate retail locations.
Along with the launch, Reebok recently sat down with Alicia for a Q&A session, discussing the new partnership and how it came about. After viewing the "Girl On Fire" spot above, scroll through to get Alicia's thoughts on working with Classics.
Reebok: Why did you choose to collaborate with Reebok?
Alicia Keys: Working with Reebok felt like a natural fit for me, I've been a fan of the brand ever since I can remember. My 5411s – that was what we called the Freestyle because they were $54.11 including tax in NYC – were practically glued to my feet in my pre-teens and teens. I loved rocking a hi-top! It's one of those brands that have endured the test of time and it feels like a really natural fit. I'm excited to bring Reebok to the future!
RBK: What is your role in the partnership?
Alicia: I collaborated on my very own limited collection! I started with the design team looking back through the archive and eventually landed on my favorite Classics' silhouettes: the Freestyle Hi and Classic Nylon AND I fell in love with the Double Bubble! It was like having blank canvasses! I then had a lot of fun with colors and fabrics, and creating sneakers that I love to wear and I'm super excited to share!
RBK: Where did you get your design inspiration for the collection?
Alicia: My style is eclectic and I wanted to make sure I put my own twist on the sneakers. For me, inspiration comes from everywhere; the streets of New York, the music I listen to, Fashion, my friends, the world around me. It's about creating something that's not only wearable but is cool and makes you feel confident and at your best! I definitely went for street, style and stage—three important things to me.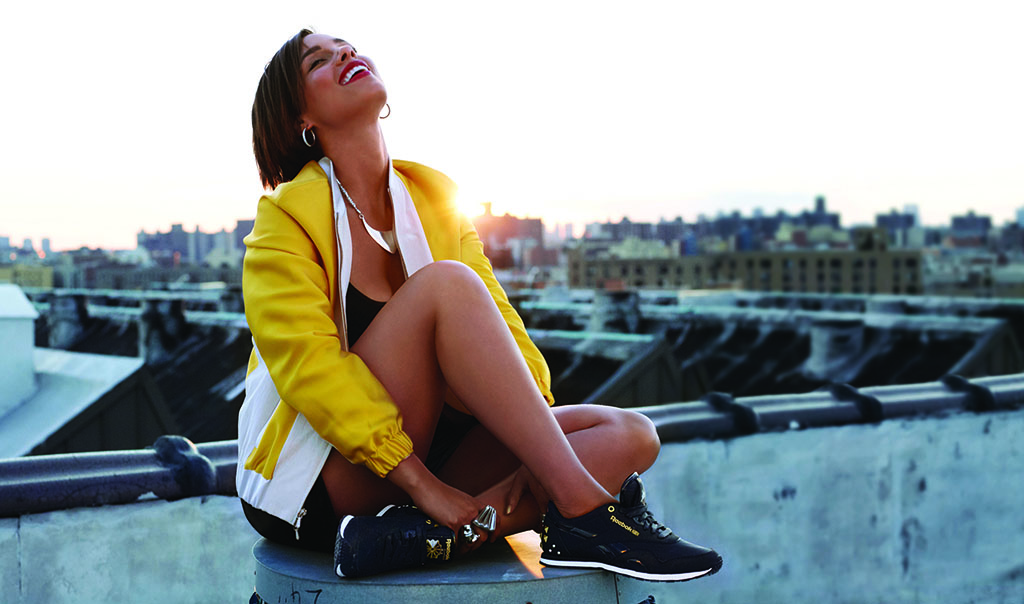 RBK: Did you enjoy the creative process?
Alicia: Being creative is something that I think everyone has in them. Over the years I've expressed myself through my music and my style and it was a lot of fun to be able to take that creativity and apply it to something completely new. Seeing the process first hand and understanding how much work it takes to just get one shoe right was so exciting. I have to say though, when I was going behind the scenes with the team at Reebok and going through more materials than you can imagine, choosing options became a hard task, I felt like a kid in a candy store!
RBK: Why Freestyles and Classic Nylon?
Alicia: I started wearing Freestyles when I was a kid. The 5411s were my first pair and they take me back to a totally carefree time. The silhouette was so respected on the streets and I love the fact it still is today. The Classic Nylon Slim has such a good shape, definitely my favorite low-silhouette. The 5411s defined my look back in the day and have endured to be just as fresh now as they were then. But my new favorite is the Double Bubble!!! I am in love with those!
RBK: Your husband Swizz also works closely with Reebok, did this influence your decision to partner with the brand?
Alicia: Swizz started working with Reebok a few years back and really saw something in the brand. He's such a visionary and puts so much into what he believes in. Of course since then he's been bringing some hot Reeboks home which I love, I mean what girl wouldn't want a free pair of hot sneaks!
On top of that, we both grew up with Reebok so it plays a big role in our style heritage. He's always telling me about more gems he's managed to dig out from the archives. Swizz genuinely loves the brand and I guess it's that passion which is hard to ignore (especially when you live in the same house), so when the chance came up for me to get involved, I felt like there was a real opportunity to represent women through the brand so of course I said yes!
RBK: How many pairs of sneakers do you own?
Alicia: Let's just say a girl can never have too many pairs of sneakers!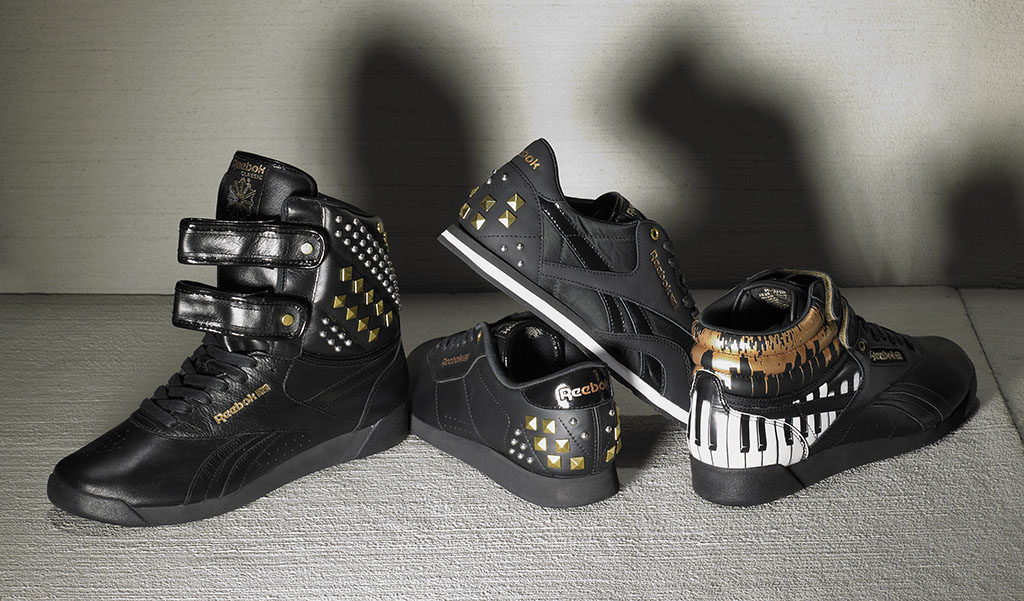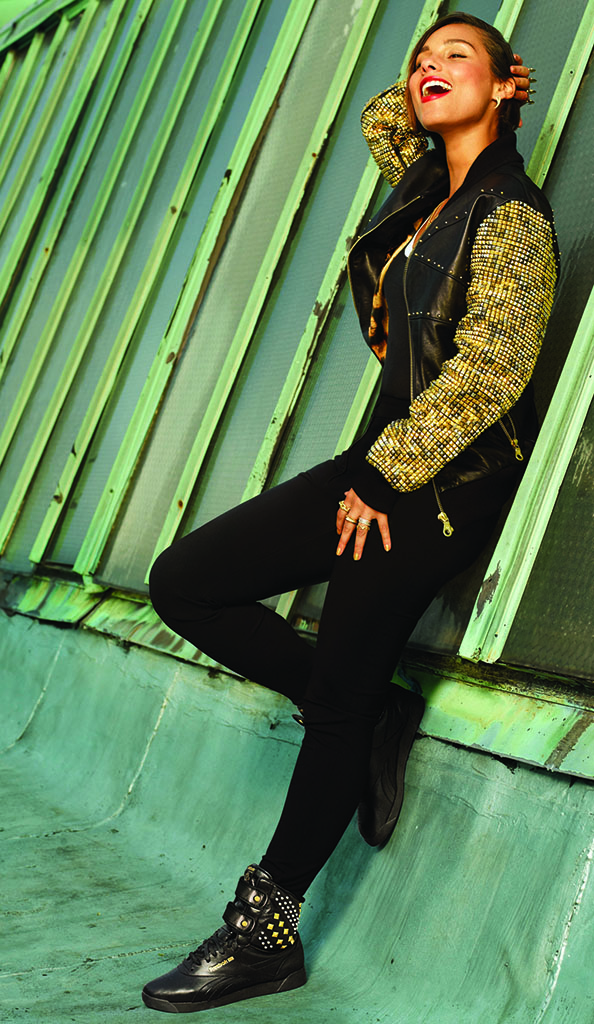 RBK: When do you wear Sneakers?
Alicia: Every day! Don't get me wrong, I'm like any girl. I love my heels, but during rehearsals, when I'm at the gym and when I am out and about in the city, sneakers are my go-to choice of footwear. Being a mother brings a whole new level to my life and there's no way I could run around after Egypt in my Louboutins!
RBK: Has style always been important to you?
Alicia: When I was a kid, I'd be pulling things out of my Mom's closet and dressing up. I'd have like 20 bracelets on one arm and shoes on that were about five sizes too big for me! I'd always be trying to mix it up, although I think I mix it up a bit better now than when I was 7. What 7-year old knows that sometimes less is more? Style isn't just about looking good though. It's about self-expression and is part of who I am. That's really what I've tried to bring to my Reebok collection.
RBK: What has been your biggest accomplishment?
Alicia: I've been blessed in my lifetime and while I've achieved amazing recognition for my music, I'd have to say my son Egypt has been my biggest accomplishment.
RBK: What single thing has helped you the most in your career?
Alicia: I would say the single thing that has helped me the most in my career is my drive to succeed. From a very early age the words "I can't" were not part of my vocabulary. By the age of seven, I was already rehearsing several hours a day and started writing songs in my early teens. My Mom was so committed to me and helped keep me focused. She took me to piano lessons and exposed me to creative outlets. She really believed in me. I always credit her for who I am. I also knew that with hard work and dedication, I could achieve anything and I'm lucky enough to be able to say that my dream came true.
RBK: If you weren't a musician, what would you do?
Alicia: I've always wanted to be a teacher. I always felt like there is something incredibly influential about being in a person's life at the right time.
RBK: Where do you get your style inspiration?
Alicia: I really love attending the shows during Fashion Week and get especially inspired by Paris Fashion Week, the collections are just so chic. French women really do have a certain air of elegance. I also love looking back at the 1940s and 50s, the hairstyles were so amazing and women were just so glamorous!
RBK: What are your top three style tips?
Alicia: 1) Less is more! One statement piece can transform an outfit, two can destroy it!
2) Never travel without some cool sneakers, any daytime outfit can be styled up with good sneaks.
3) The most important thing to remember is that you can wear all the greatest clothes in the world, but you've got to have a good spirit on the inside. That's what's really going to make you look like you're ready to rock the world.
RBK: What do you love to do - what makes you smile?
Alicia: I love spending time with my family, every time I see my son's face, my heart smiles.
RBK: Who is your all time Classic music idol?
Alicia: Too many to mention….Stevie Wonder, Nina Simone, Aretha Franklin, Prince….ok I'll stop there!
RBK: What makes something Classic for you?
Alicia: For me it's about having soul. All the great classic artists, songs, musicians, they all have soul and you can feel it in their work.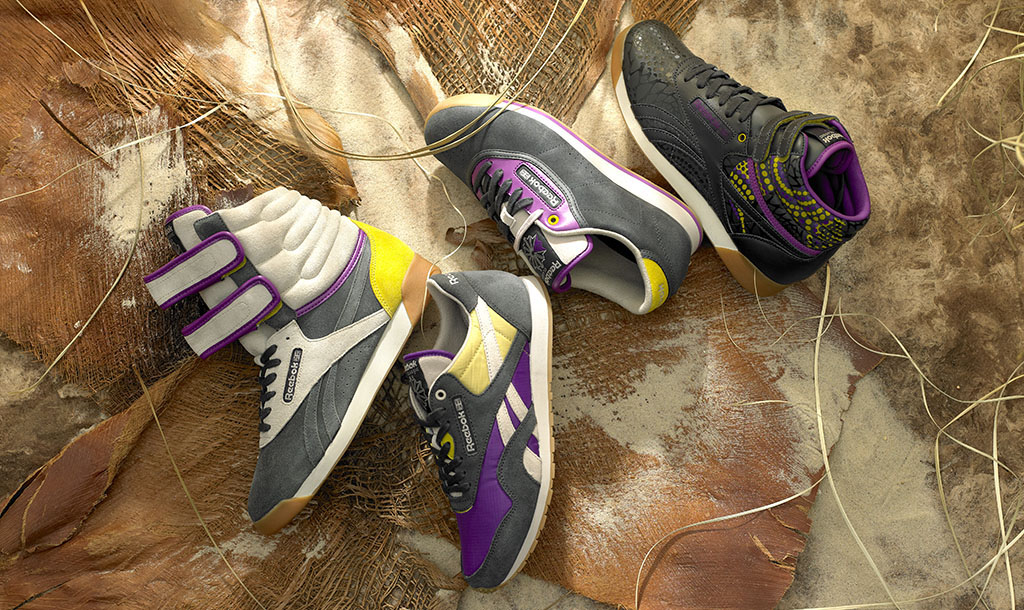 RBK: How did you get into music as a career?
Alicia: I was one of those kids who liked school – but I loved singing. At the end of high school, I was really lucky in that I had two great choices – I could go to college or I could pursue music. I probably could have done both at the same time, but I don't think I would have been able to be truly great at either one of them. I really wanted to focus, and music was my passion, so I chose that path. Now that I'm older, I find that having additional passions and projects in my life helps me to be a better musician and performer.
RBK: Do you find it easy to juggle life as a working mom, and to keep a work-life balance?
Alicia: I've never really been someone who's wanted to be hugely in the public eye, and that's not easy in my industry. I tend to shy away from the cameras. I mean yes, I go to events and yes, I'm on the red carpet, but I've never been a person to be driven by fame. I'm driven by my passion for creativity. I think it's important to keep some sense of normalcy, especially now I that have a son. I want him to grow up and make his own way in life, to decide which path he wants to take and not be intimidated or directed by who his parents are.
RBK: How do you keep fit for your busy life?
Alicia: Working out actually helps me – I have a heavy schedule and a lot to accomplish in the day and exercising gives me more energy and resilience to get everything done. For me, it's all about the motivation – I love variety and do yoga, Pilates, weight training, running and swimming.
RBK: What is your favorite city – and your favorite city to go shopping?
Alicia: New York City of course! Where would I be without it! When I travel, I do love shopping in Paris and London, cities which have great style.
RBK: How do you unwind?
Alicia: With my family around me. We're pretty regular behind closed doors and I'm happy that way!