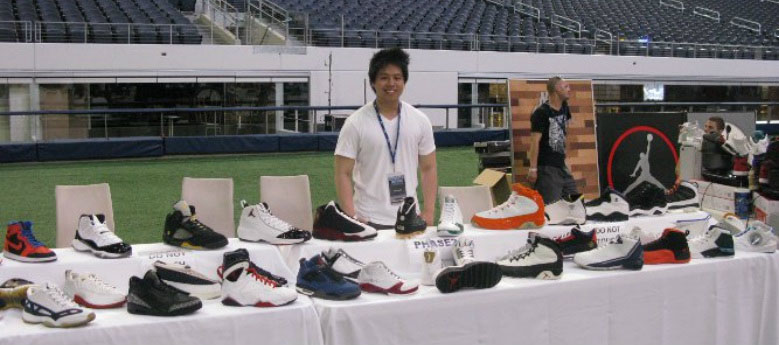 words // Brandon Richard
If you've been part of the online sneaker community for the last seven or eight years, Phase2 is probably a name you recognize. Straight outta Alaska, Jermaine is one of the top collectors in the game, mostly known for getting his hands on the rarest of unreleased samples and Player Exclusives. Throughout the years, we've enjoyed seeing seeing him pick up shoes that make players and brand officials ask, "how did he get those?"
Today, Jermaine announced the launch of Phase2Blogs, a comprehensive look at his sneaker adventures and pickups. The site includes a bio, old and new sneaker photos and a couple of 'wish list' items he's on the hunt for.
Be sure to stop by Phase2Blogs.com and bookmark it if you're interested in seeing rare and never-before-seen kicks. Also throw Jermaine a follow on Twitter @Phase2x.