words // Brandon Richard
If you've been fortunate enough to tour or see photos from Nike's famous Oregon campus over the last 20 years, you may be aware of a time capsule that was buried between the Nolan Ryan and Mike Schmidt Buildings on September 14, 1992. Etched in the capsule's plate are the phrases "There Is No Finish Line" and "Just Open It," the open date set for September, 14 2012.
Well as you know, that date finally came around this past Friday, and we can assume Nike officials dug up the historic cache. What were the contents? We're not really sure at the moment, but those familiar with the situation say we may find out as early as tomorrow.
According to guides, the capsule holds past/present/future footwear prototypes, a letter from Chairman Phil Knight, newspaper articles and a list of children from what used to be known as the Paterno Center.
Hopefully, we get an inside look from Nike sometime this week. When you think about 1992, you're thinking about a boom period for the brand in terms of performance footwear and marketing. All the makings of a very interesting reveal.
We'll keep you updated on this story here at Sole Collector.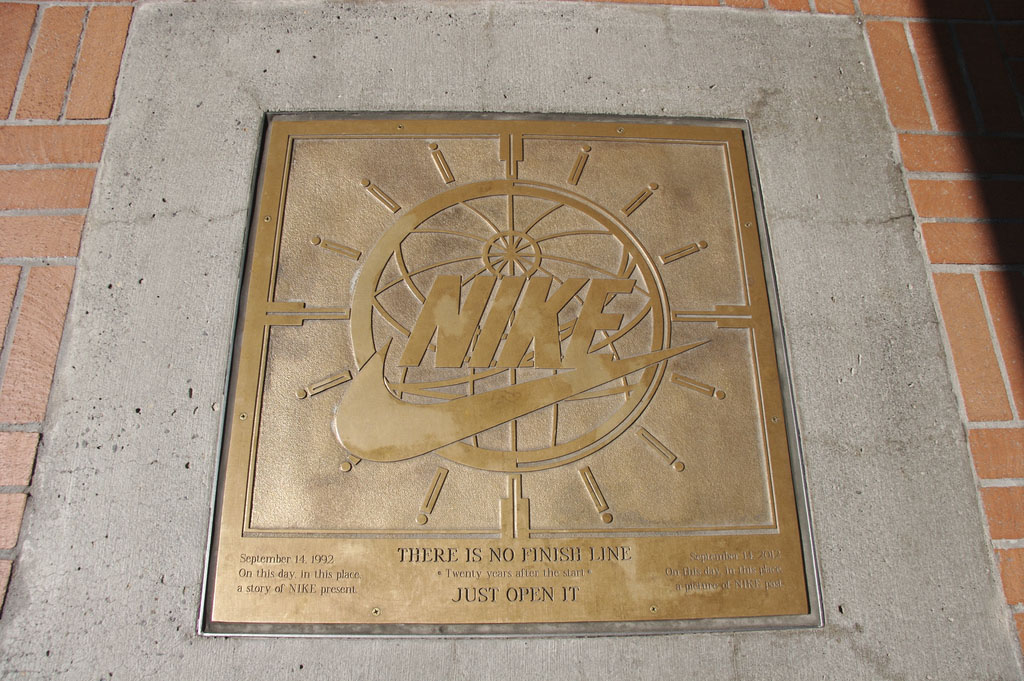 photo via StarrGazr