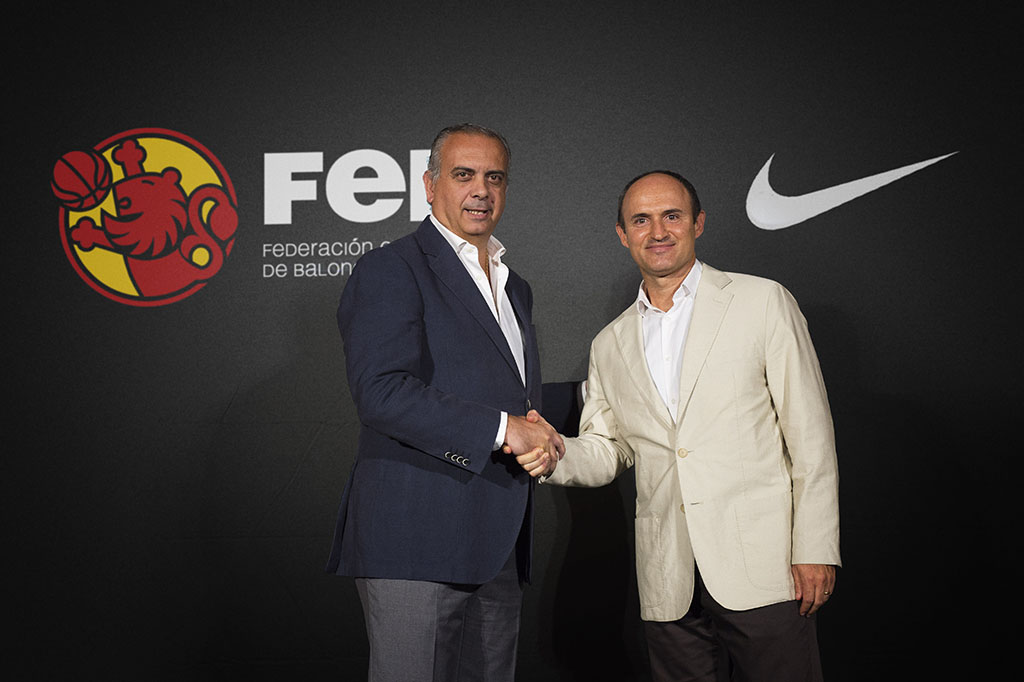 words // Brandon Richard
Nike and the Spanish Basketball Federation have announced a new partnership which will see Nike design and produce kits for the men's and women's Spanish National Team at every level starting in January 2013. The first of the new Nike kits will be launched in Spring 2013 and worn next Summer.
The announcement was made at Nike's Madrid Office, where Los Angeles Lakers forward Pau Gasol was joined on stage by his Spanish teammates Marc Gasol, Rudy Fernandez, Juan Carlos Navarro and Sergio Llull, as well as female basketball star Marta Fernandez.
"The Spanish Basketball Federation and Nike are two innovative brands and I am confident that together we will bring basketball to the highest levels and achieve success together," said José Luis Sáez, President of the Spanish Basketball Federation.
"Nike is committed to basketball in Spain, and through this agreement we will provide the very best in product innovation," said Marcos Garzo, Nike Iberia General Manager.