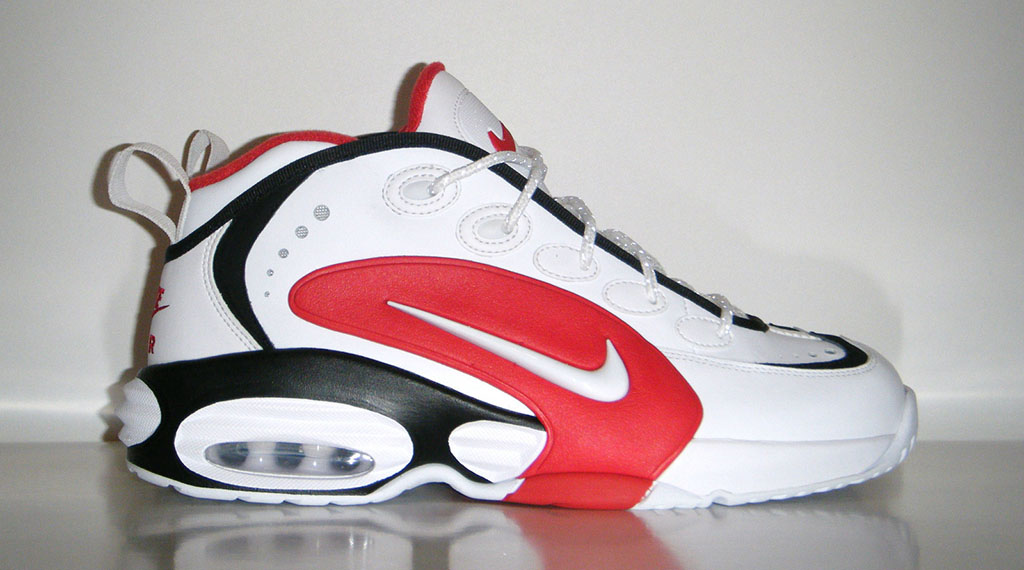 words // Brandon Richard
Just about every team in the NBA had players wearing the Nike Air Way Up during the 95-96 season, but the Chicago Bulls were no ordinary team. Led by the trio of Jordan, Pippen and Rodman, the Bulls set an all-time regular season wins mark with 72 and brought home the franchise's fourth Larry O'Brien Trophy. So when you think of the Way Up, that Bulls team immediately comes to mind, particularly Hall of Famers Scottie Pippen and Dennis Rodman.
Next summer, the Air Way Up returns in one of the famous "Bulls" make-ups. This pair sports a white leather base, flanked by red wings and black trim throughout.
Take a detailed look at next summer's re-release courtesy of dballaholic, who is currently selling this size 9 sample on eBay.