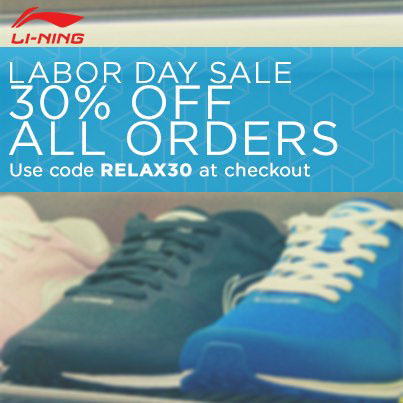 words // Brandon Richard
Did you miss out on Li-Ning's "Year of the Dragon" Pack? Looking to try out Evan Turner's Turningpoint signature shoe? Want to relive the Olympics with country-specific hoop jerseys for players like Pau Gasol and Manu Ginobili? Li-Ning is offering you the opportunity to do all of that this weekend at a discounted rate.
To celebrate Labor Day, Shop Li-Ning is holding a sale that gives customers 30% off all orders. That includes footwear and apparel selections for men and women in basketball and running categories.
Head over to shop.li-ning.com and enter the code RELAX30 at checkout for your discount. Have a great Labor Day Weekend!