words // Zack Schlemmer
Reggie Miller and Ralph Sampson will both be enshrined tonight into the Basketball Hall of Fame, so this week's Kicks on Cards Collection digs into the archives for cards for both players. We start with Reggie Miller in the Air Jordan XI "Concord", a hall of fame caliber shoe. You may remember that just a of couple weeks ago we presented a gallery full of Reggie's best sneakers where you saw him in the Concords, and today we get another look at him wearing them in basketball card form.
Next up is Ralph Sampson, the 7'4" college basketball phenom from the University of Virginia who went on to become the #1 Pick of the 1983 NBA Draft. Sampson had much success early in his NBA career, earning Rookie of the Year and four trips to the All Star Game as well as a trip to the NBA Finals, but, unfortunately, his career after that was plagued with injuries. On this card we see him in his darker days with the Kings sporting a pair of PUMA basketball shoes.
Since the NFL season started this week, also included is a football card with Brett Perriman in the obscure Reebok Reckless turf trainer. Brett seems to be suffering a little pain while wearing the Reckless that obviously comes from the same design period at Reebok as the Kamikaze and Shaqnosis basketball shoes.

To finish up the week we have Bison Dele (formerly Brian Williams) in the always classic Nike Air Max Uptempo III guarding John Stockton and Hubert Davis driving in the Air Jordan IX "Charcoal". As always, let your favorite sightings be known in the comments.
Reggie Miller -- Air Jordan XI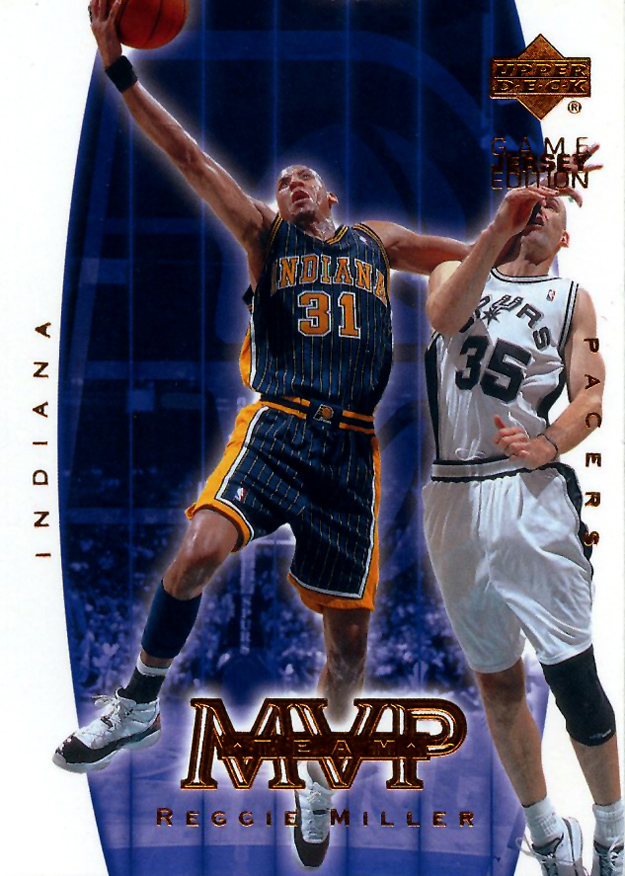 Ralph Sampson -- PUMA Basketball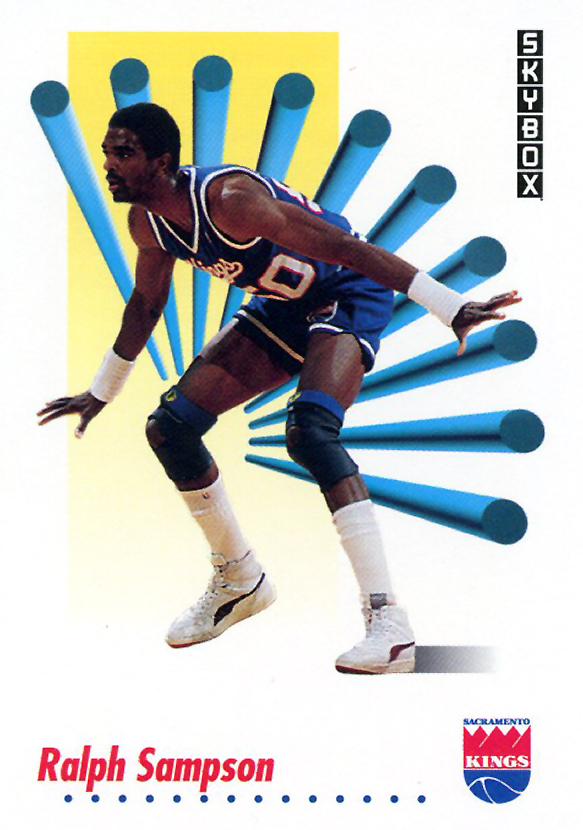 Brett Perriman -- Reebok Reckless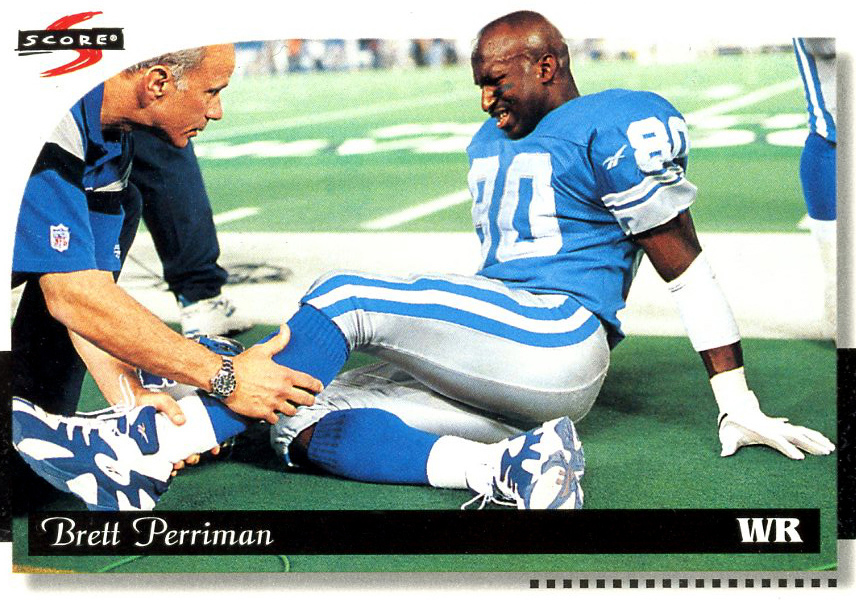 Bison Dele -- Nike Air Max Uptempo III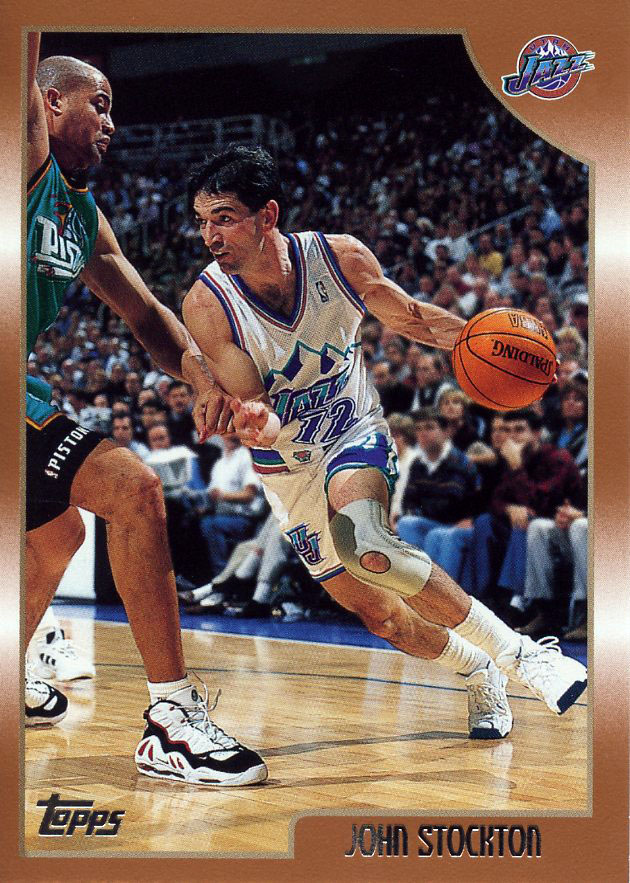 Hubert Davis -- Air Jordan IX