words // Zack Schlemmer
AstroTurf, although doing murder to players' bodies, was the standard articial turf for baseball and football stadiums from the time the Houston Astros first used it in 1966. Due to its hardness, pro football players were able to play games without using cleats and instead played in football cross trainers and, as you'll see here, even basketball shoes. The early to mid-1990's was the height of this trend, as players wore everything from the Nike Air Speed Turf to the Air Jordan XI on game day.
AstroTurf saw its demise as other better, and much softer, forms of artificial turf were developed. You'll unfortunately no longer get to see, say, Adrian Peterson in a pair of Lebrons on the field, so you'll have to enjoy the following images from the times when AstroTurf and sneaker heat combined.
Legendary running backs Barry Sanders and Marshall Faulk lead the way, who both seem to have the best on-field shoe sightings.
Barry Sanders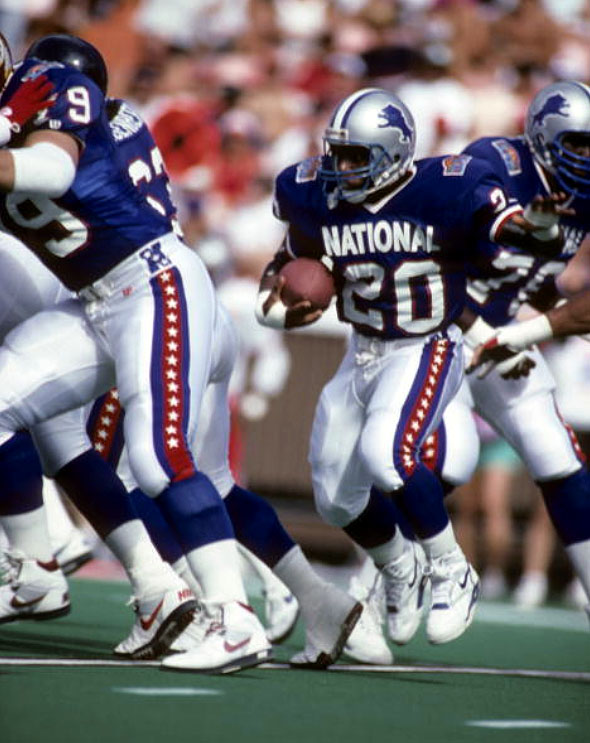 Nike Air Force V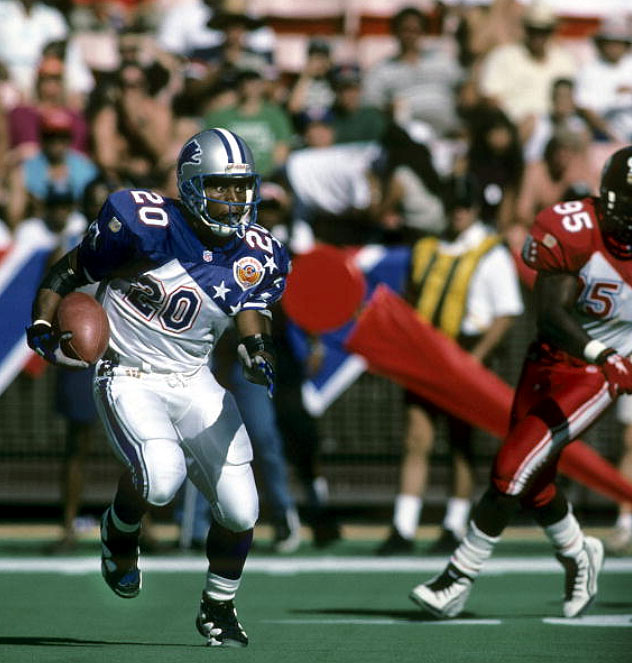 Nike Air Max 2 Uptempo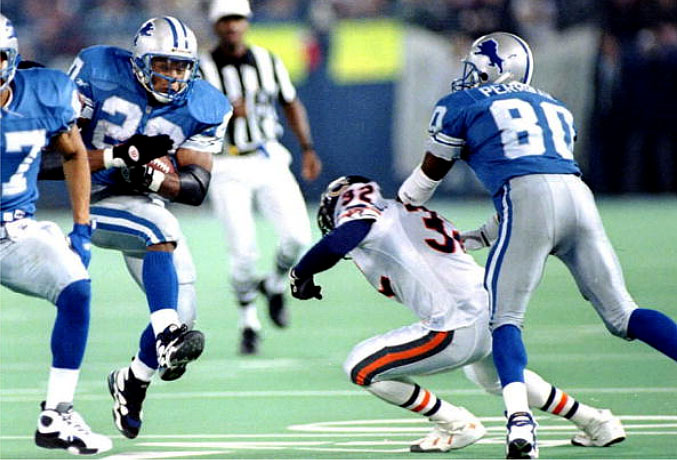 Nike Air Max 2 Uptempo, and teammate in Nike Air Flight One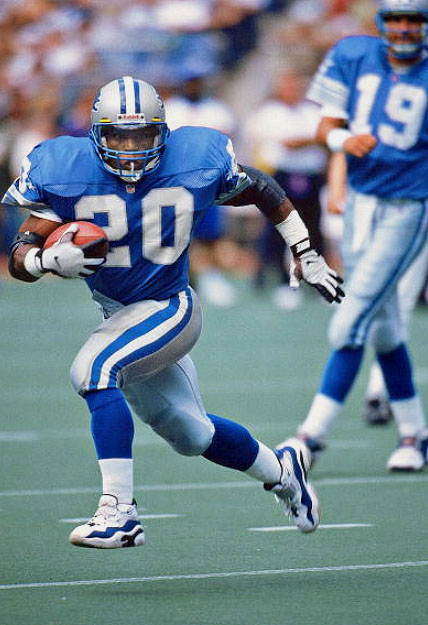 Nike Zoom Turf '96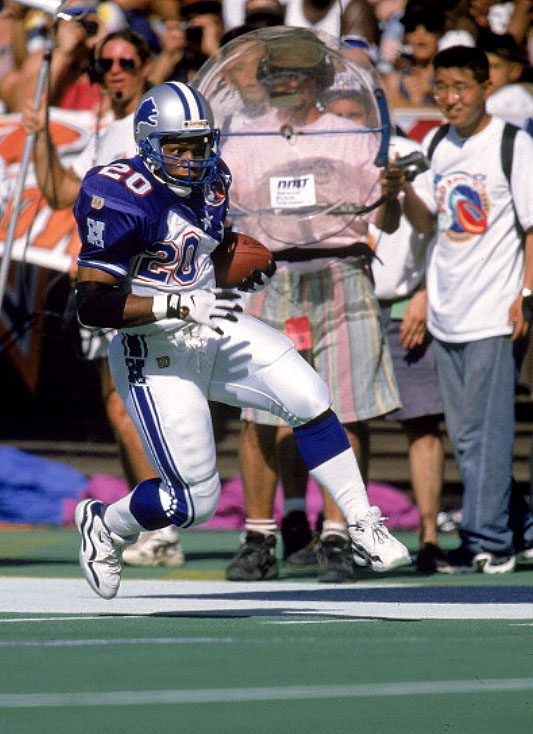 Nike Zoom Flight '96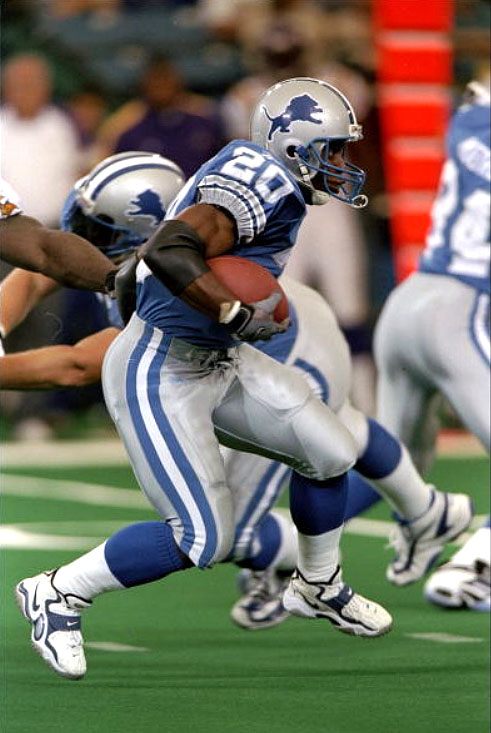 Nike Zoom Jet Turf '97
Marshall Faulk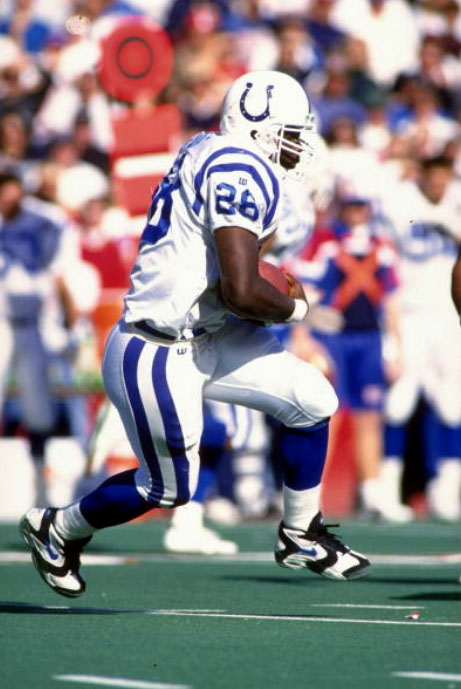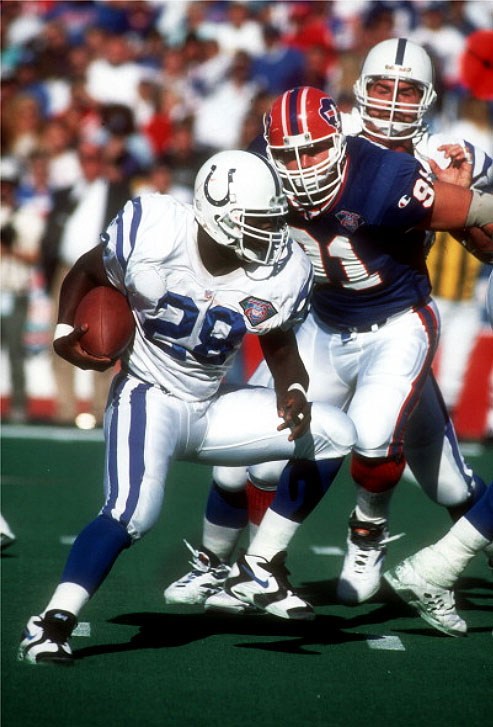 Nike Air Up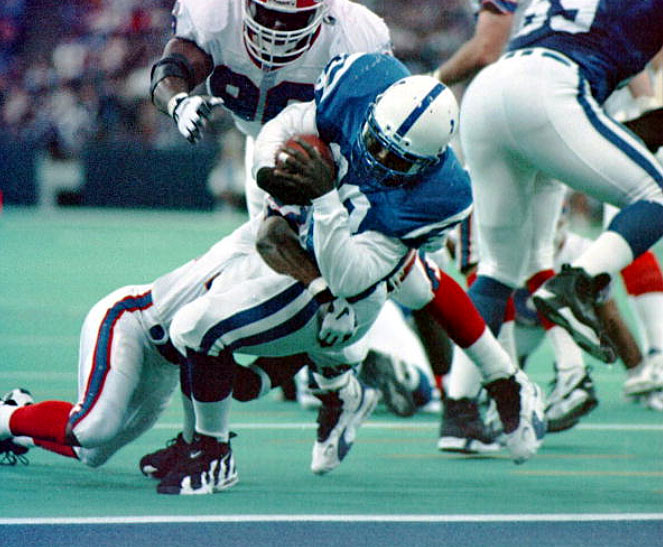 Nike Air DT Max '96
Anthony Munoz - Reebok Twilight Zone Pump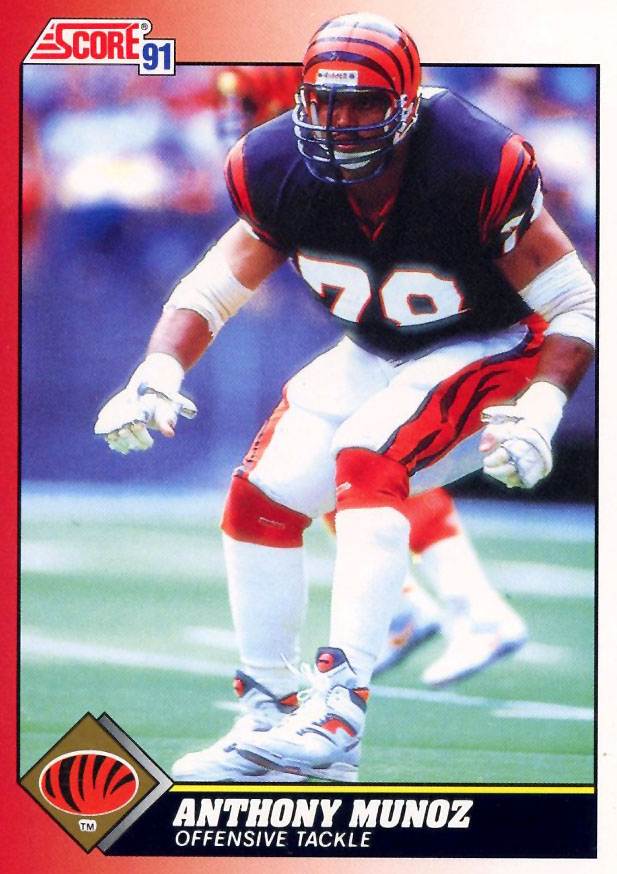 Greg Lloyd - Nike Air Veer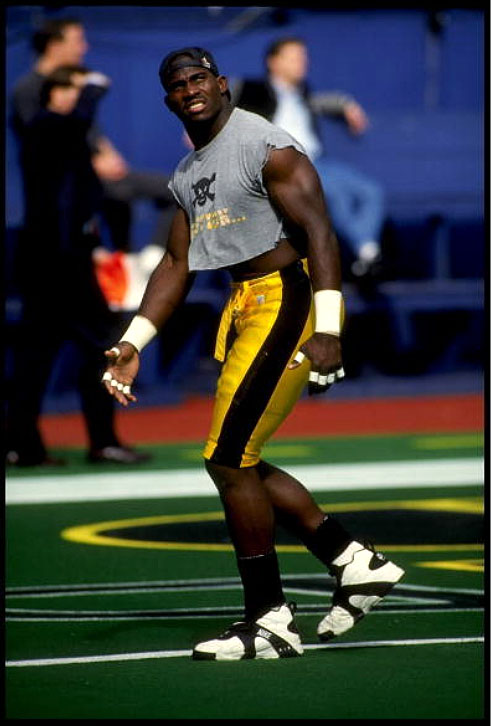 Ernie Mills -- Nike Air Barrage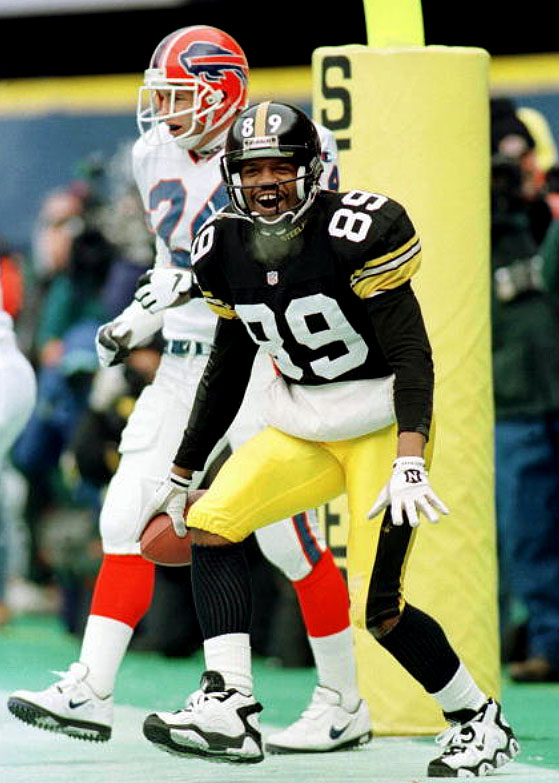 Paul Justin -- Nike Air Barrage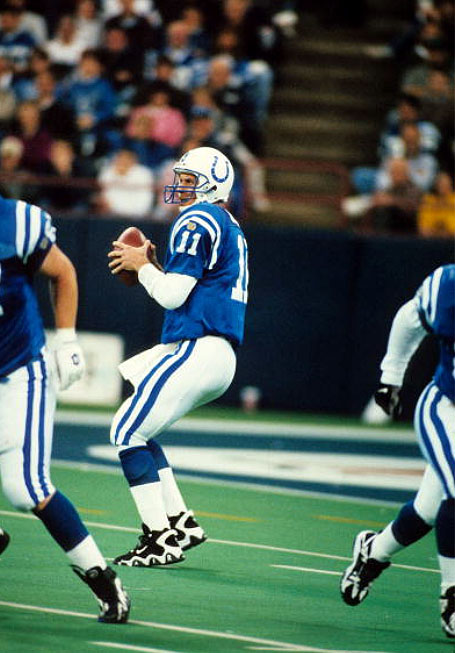 Darick Holmes -- Reebok TD Threat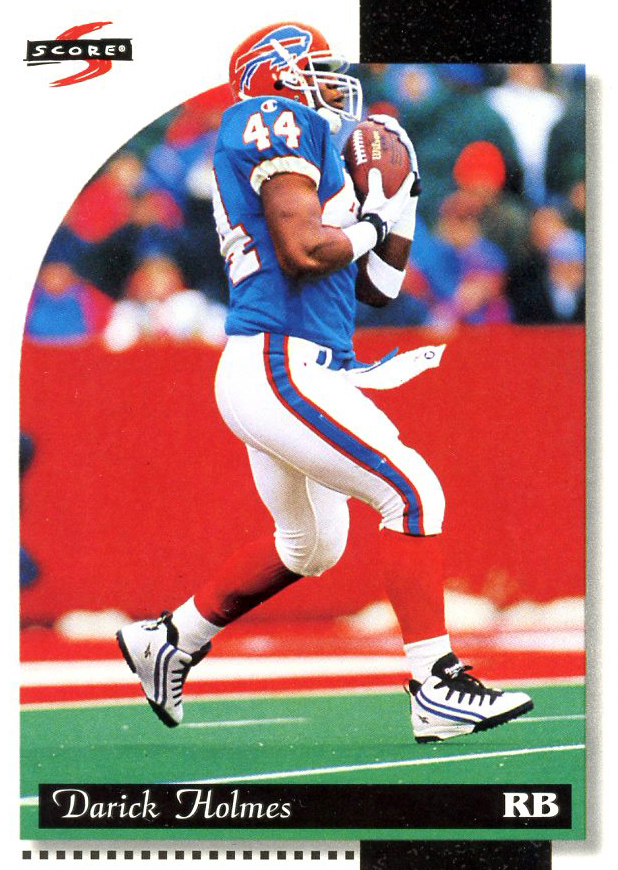 Rufus Porter - Nike Air Flight One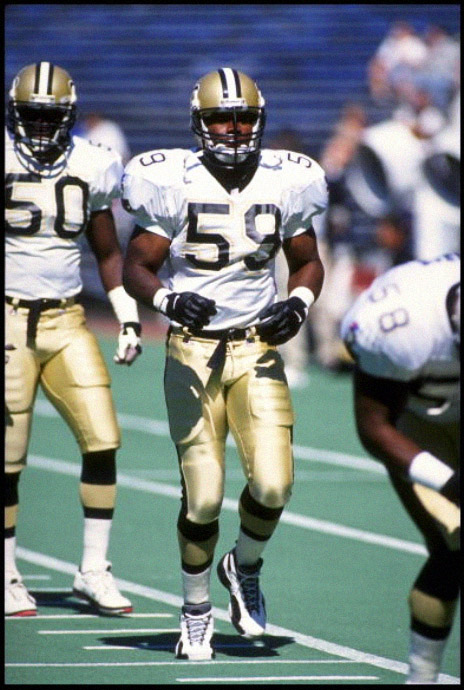 Ray Seals -- Converse R.A.W. Energy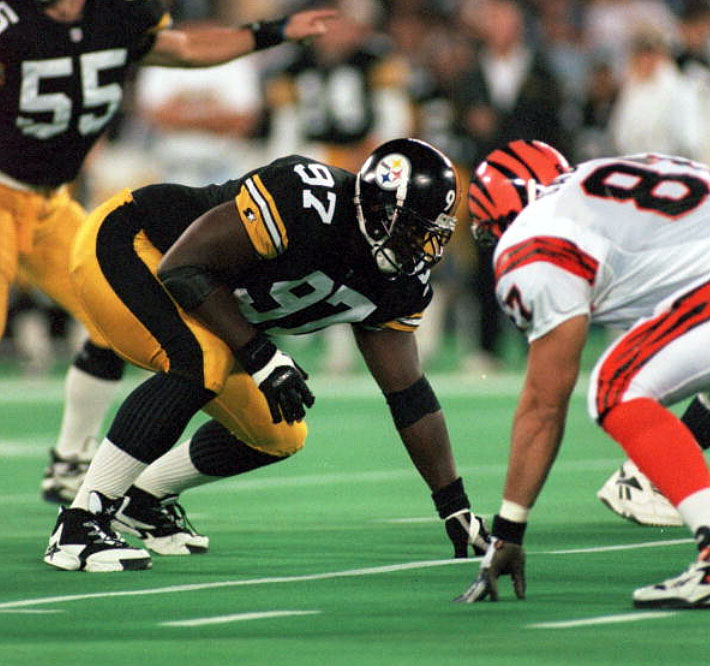 Bam Morris -- Reebok Reckless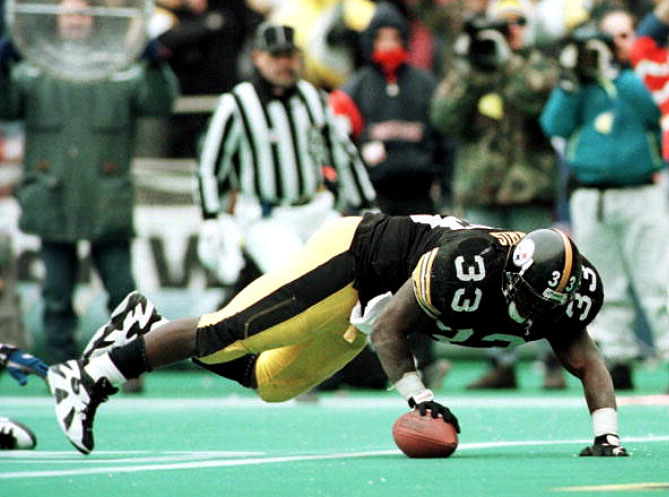 Simeon Rice -- NIke Air Penny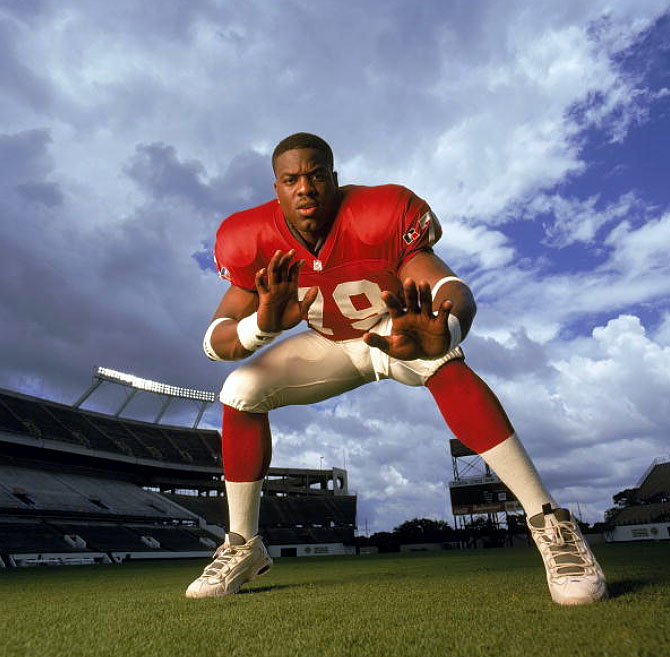 Darnay Scott -- Nike Air Much Uptempo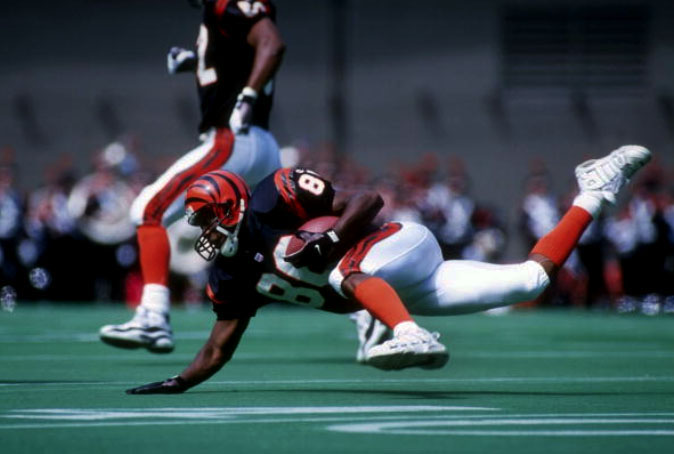 Nike Air Max Speed Turf
The Speed Turf was a very popular shoe among NFL players. Here's a small sample of colorways.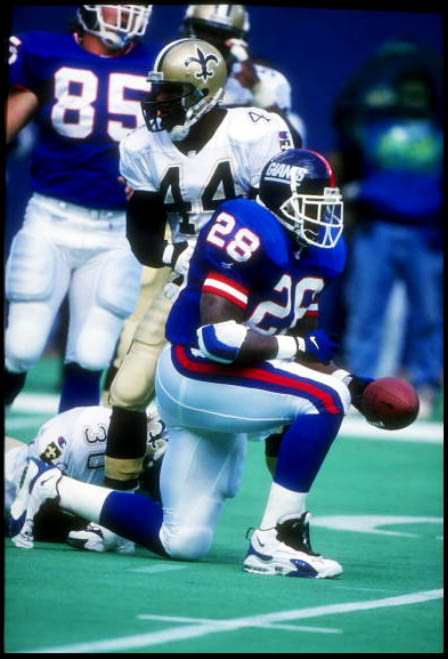 Tyrone Wheatley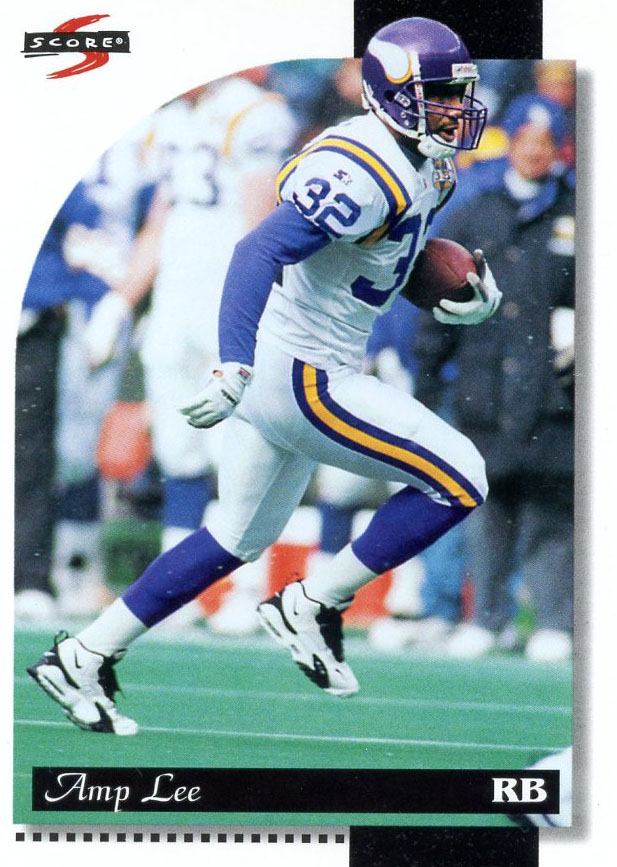 Amp Lee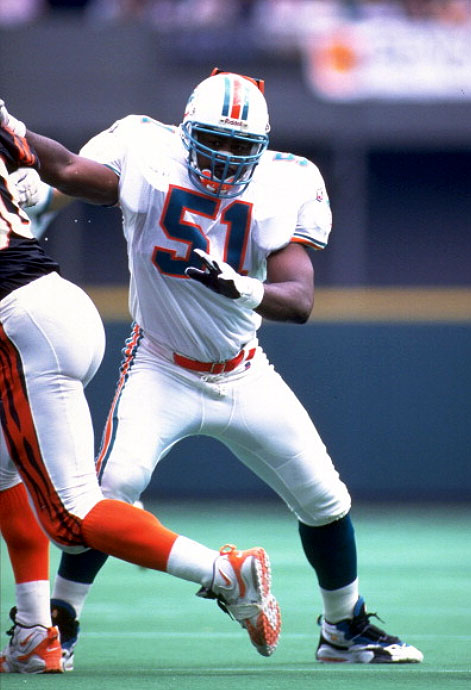 Bryan Cox and Cincinnati Bengals Player
Jeff Hostetler
Who would've thought nerdy, mustachioed quarterback Jeff Hostetler would have been rocking heat?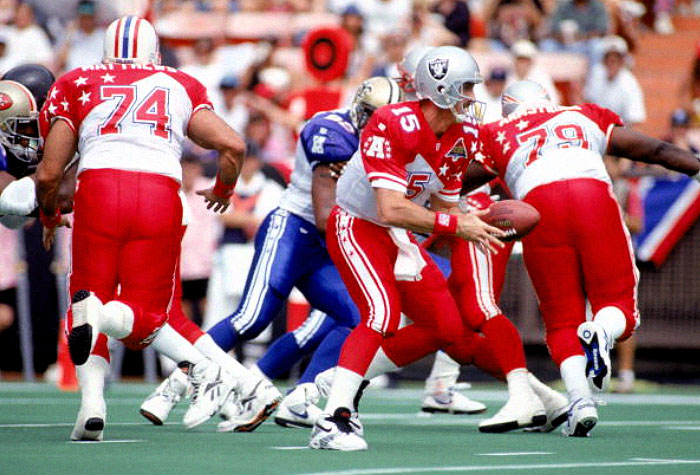 Nike Air Up Scottie Pippen PE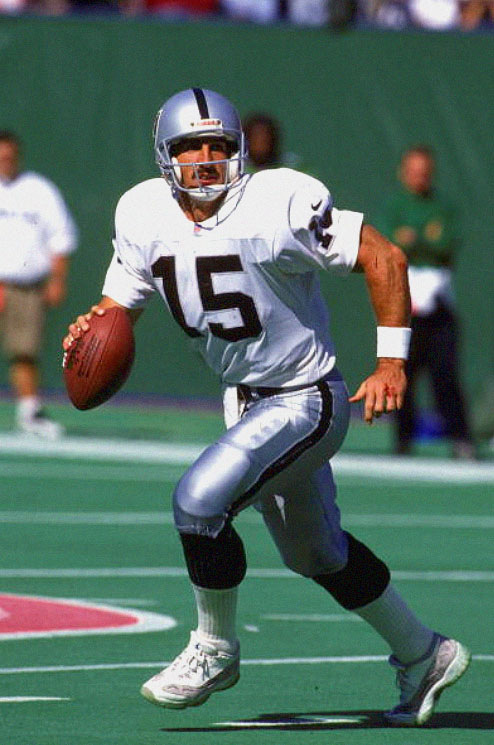 Air Jordan XI Low IE
Manny Martin -- Reebok Bump N' Run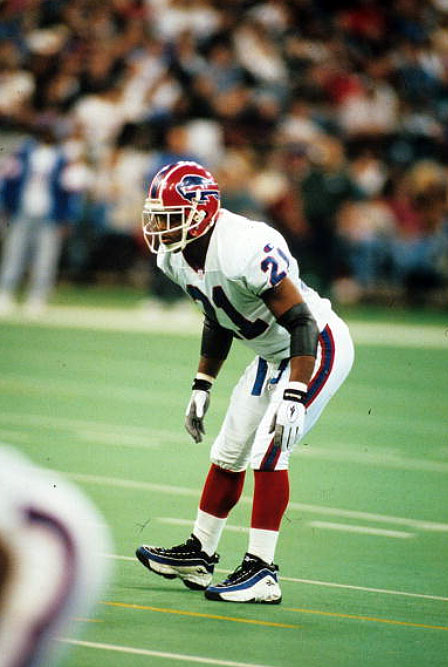 Emmitt Smith -- Reebok ES-22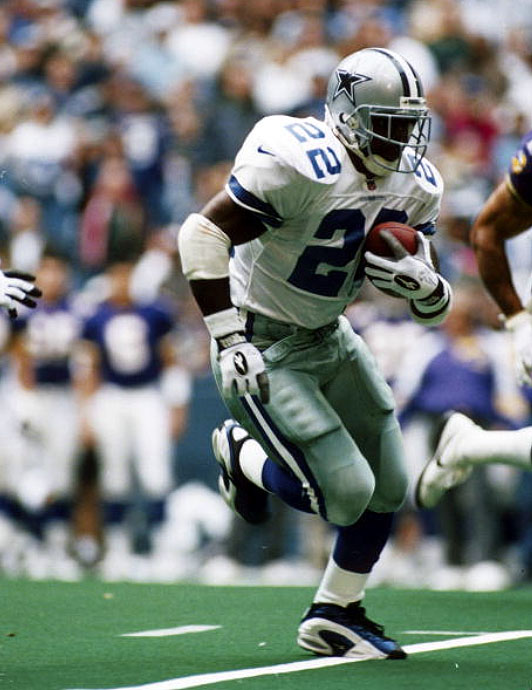 Rod Woodson -- Nike Air Bowl Trainer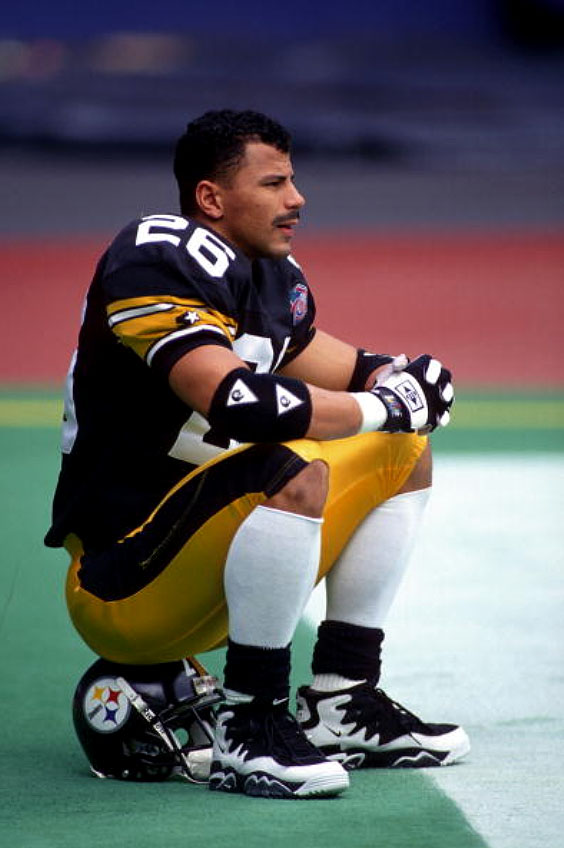 Larry Tharpe -- Nike Air Max Uptempo III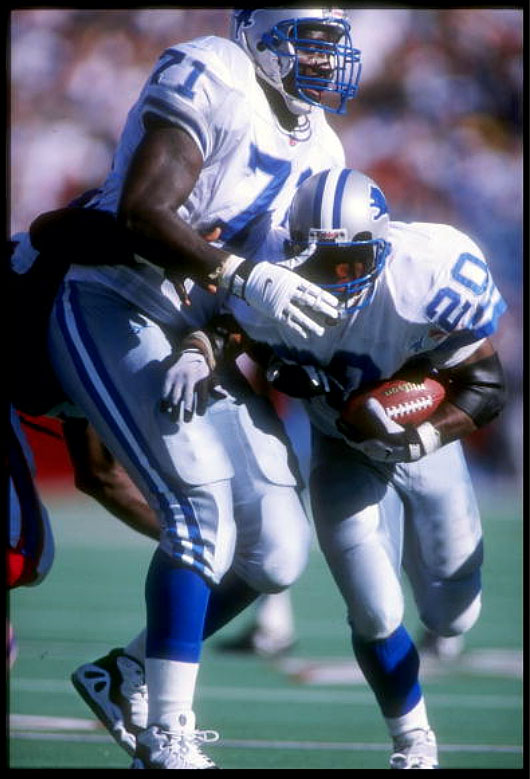 Ki-Jana Carter -- Nike Zoom Flight '96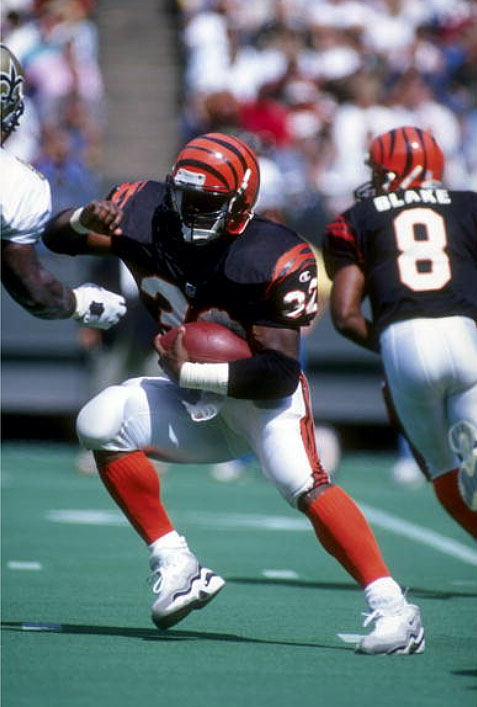 Nike Zoom Turf '96
Just like the Air Max Speed Turf, the Zoom Turf (seen earlier on Barry Sanders) was another shoe popular with many Nike sponsored players.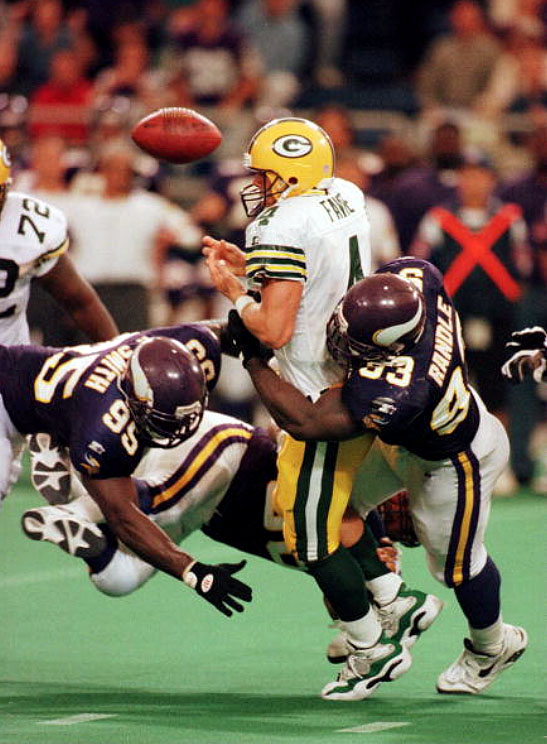 Brett Favre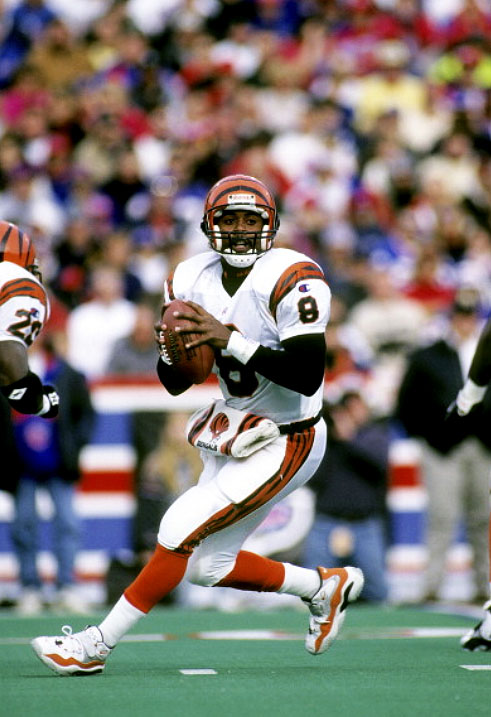 Jeff Blake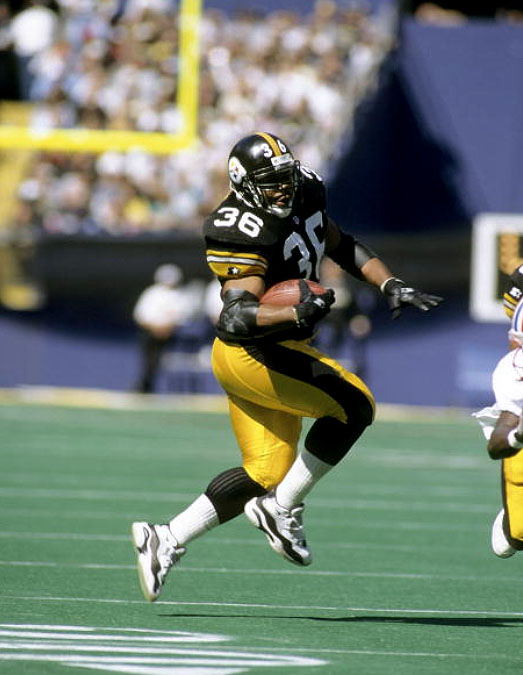 Jerome Bettis
Tyrone Wheatley -- Nike Pro Streak Max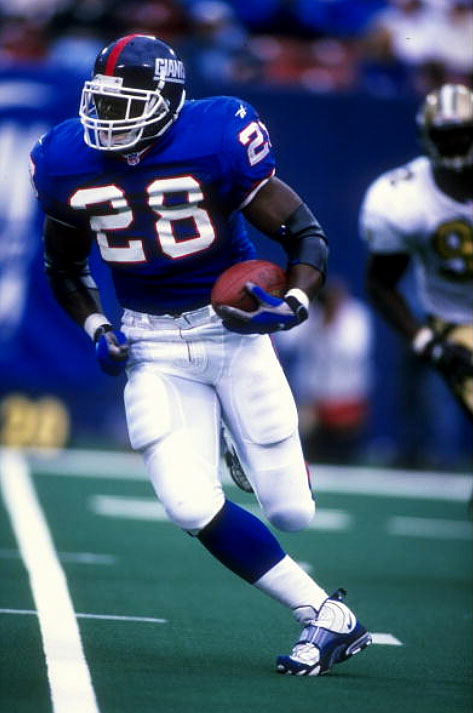 Deion Sanders -- Modified Nike DT Max '96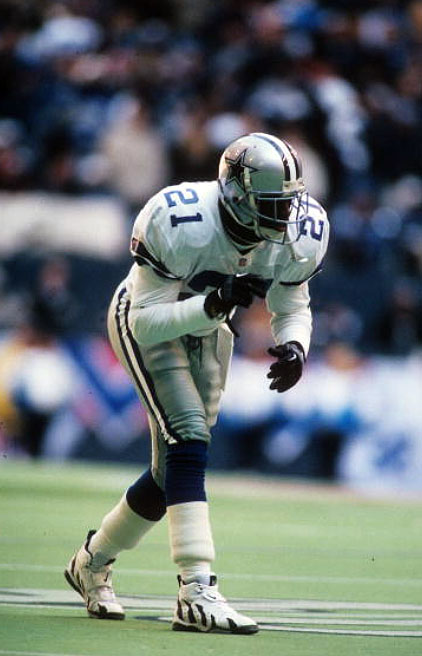 Chris Warren -- DT Max '96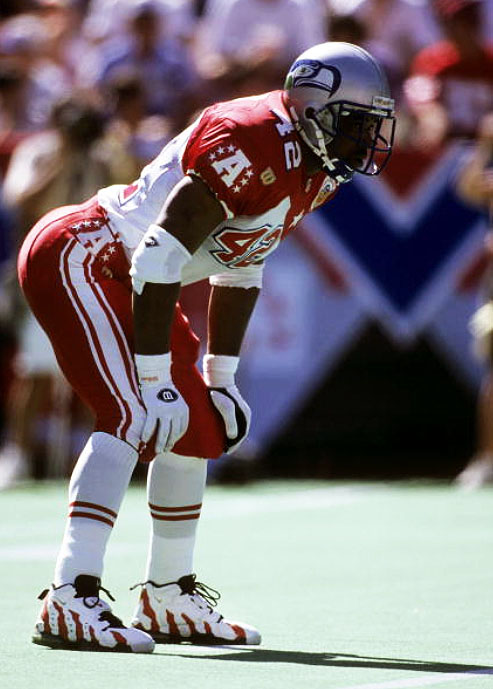 Johnnie Morton -- DT Max '96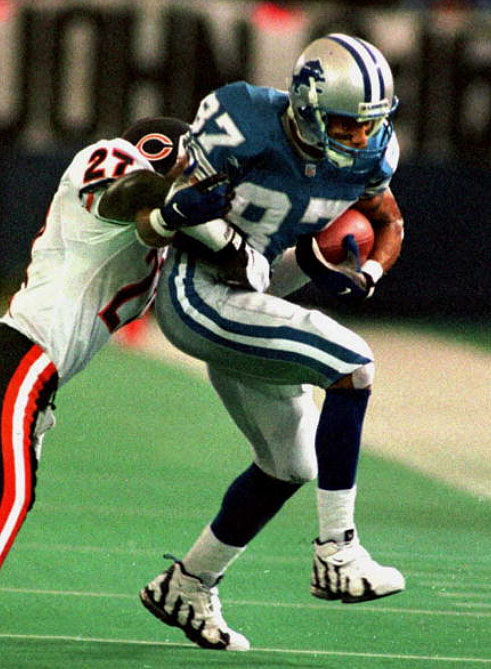 Jamal Anderson -- Nike Air Griffey Max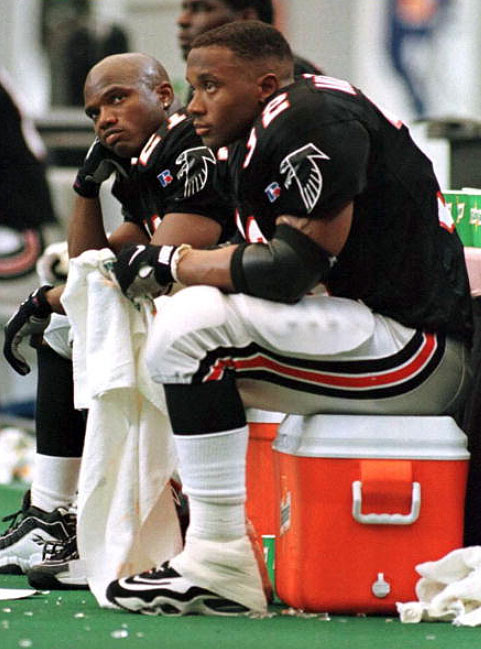 Aaron Taylor -- Reebok Kamikaze II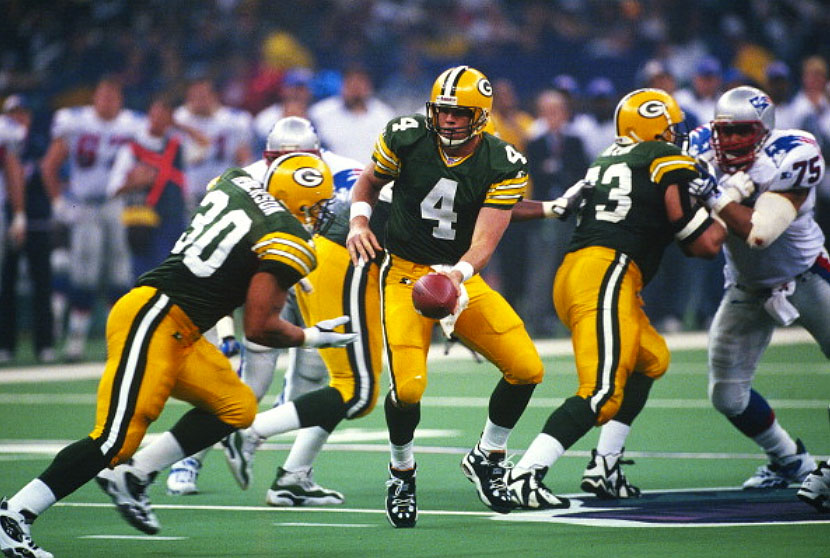 Unidentified Dolphins Players in the Air Jordan XI and Reebok TD Threat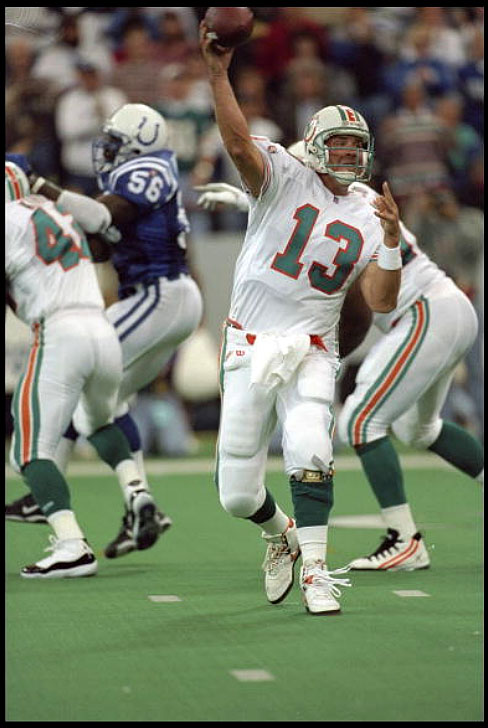 Reggie White (R.I.P.) Cheesin' in the Air Jordan XI