words // Brennan Hiro Williams
Brian Wilson might be out for the 2012 season after undergoing Tommy John surgery in April, but that doesn't mean he's not making his presence felt around the ballpark.
The San Francisco Giants All-Star star closer was spotted commuting to AT&T Park earlier today wearing the elusive Nike Air MAG. Last September, Wilson became the first MAG auction winner to publicly wear his pair when he wore them in the visitor's dugout at Coors Field.
Take a closer look at B-Weez's MAGs in the image below.
"Haters gonna hate."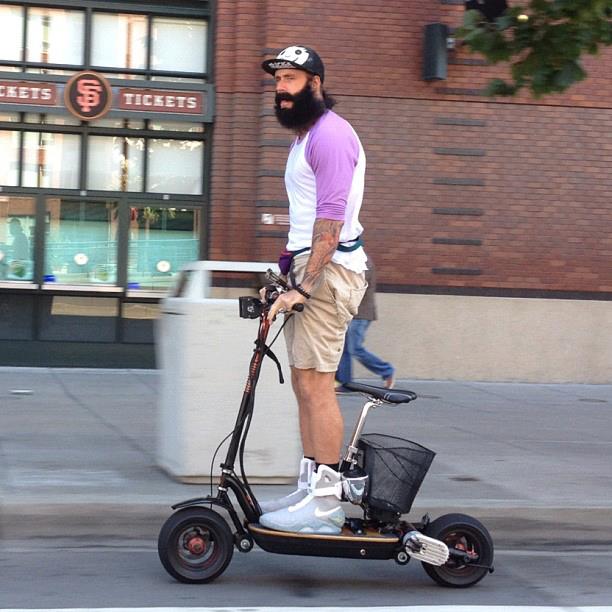 via @Goldblartsky