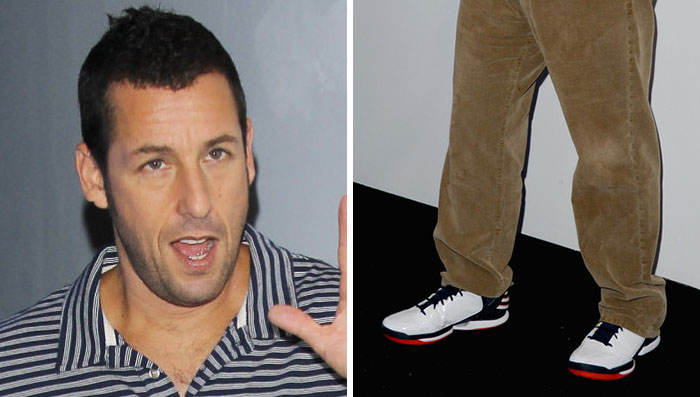 words // Brandon Richard
Fresh off of the exciting D Rose 3 launch event in Chicago last week, we get our first Rose 773 celebrity sneaker sighting. It was actor/comedian Adam Sandler that dialed up Rose's off-season model, lacing up the "Olympic" colorway for the premiere of Hotel Transylvania at the Toronto Film Festival. With luxe detailing becoming more of a focus in the line, do you think we'll start to see more Rose footwear being worn casually?
More photos of Adam in the 773 below. You can pick up a pair now at adidas.com.