words // Brennan Hiro Williams
If you've been looking to complete your Nike "McFly" collection and you also happen to have a decent amount of expendable cash burning a hole in your pocket, you might be in luck: an ultimate McFly collection is now available on eBay for $18,500.
The collection includes the Air MAG (size 11), 2008 Hyperdunk Supreme McFly (size 10.5), 2009 Hypermax NFW McFly (size 10), Hyperdunk 2010 McFly (size 11.5), the "It's About Time" and Hyperdunk 2015 t-shirts (size large), two Air MAG ceramic replicas and an Air MAG pin, replica cylindrical shoe box and a replica Matel hoverboard from Back to Future II.
Check out the live auction, complete with MPC drum machine videos, over on eBay.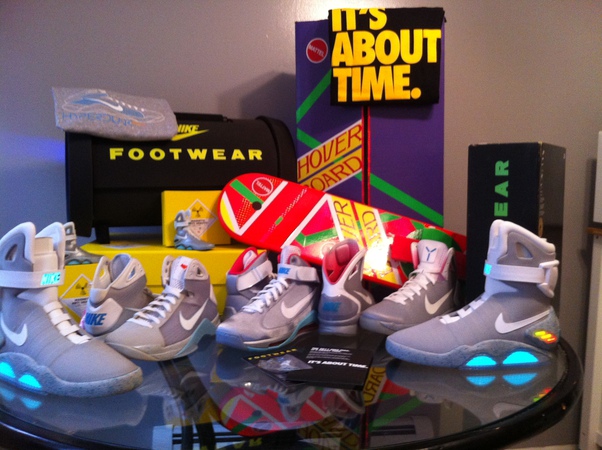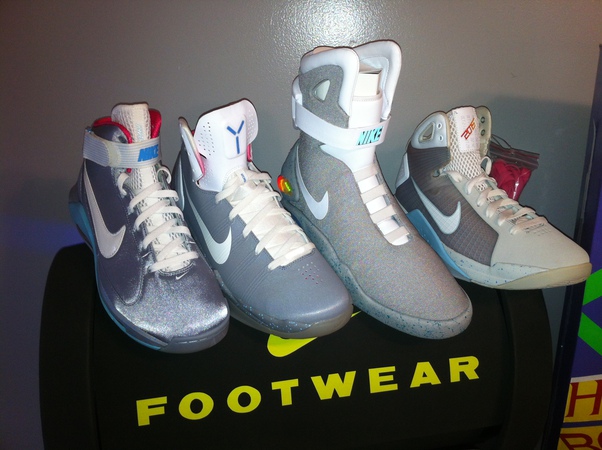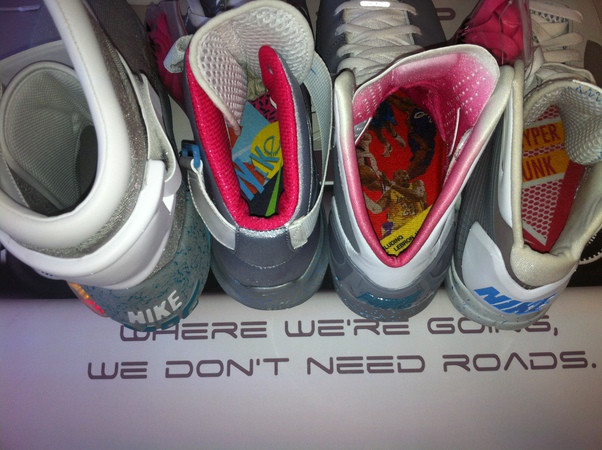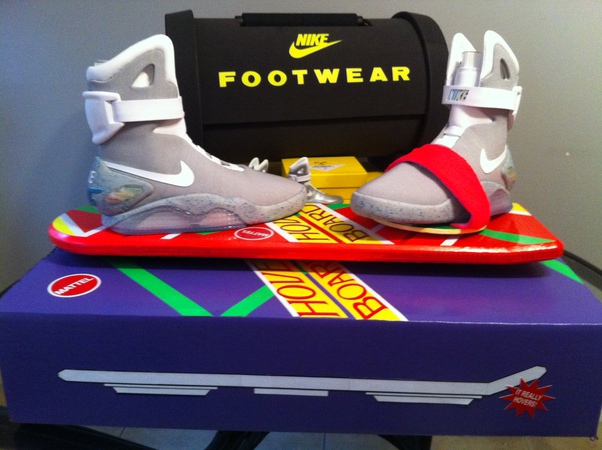 H/T Nice Kicks