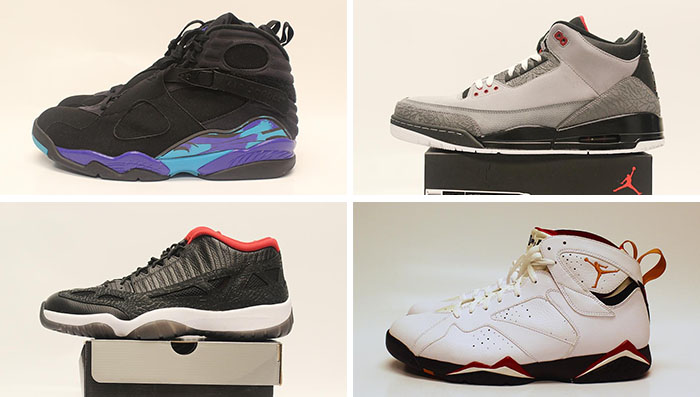 words // Brandon Richard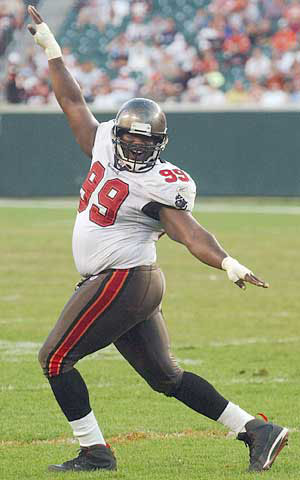 It's an all-too-common occurrence in sports today. From 1995 to 2007, 7-time Pro Bowl DT Warren Sapp racked up more than $40 million dollars in NFL career earnings. However, back in April, we were shocked to learn that the future Hall of Famer had filed for Chapter 7 bankruptcy. Sapp still claims to have $6.4 million to his name, but documents filed list his debt at $6.7 million - see the problem?
Also included in Sapp's bankruptcy documents was a list of his assets, including a "large nude woman painting," lion skin rug and 200+ collection of Air Jordan shoes. If you find yourself curious about that last item, it appears that Warren is chipping away at the debt by listing his kicks for auction on eBay.
Listed by the United States Bankruptcy Court, the 215 pair collection consists of Jordan Brand releases from about the last five or so years in Sapp's size 15. They're being sold as a complete lot of 133 new pairs and 82 in used "like new" condition. Unfortunately, there really aren't any Player Exclusives or unreleased samples in the mix.
Sapp's collection currently sits at $3050 with three days left to bid. However, the unknown reserve amount has not been met, so today's top bidder would not win the lot if it were to end at that price.
You can check out the auction and details over at eBay and full photo album here. Preview some of the available pairs below.