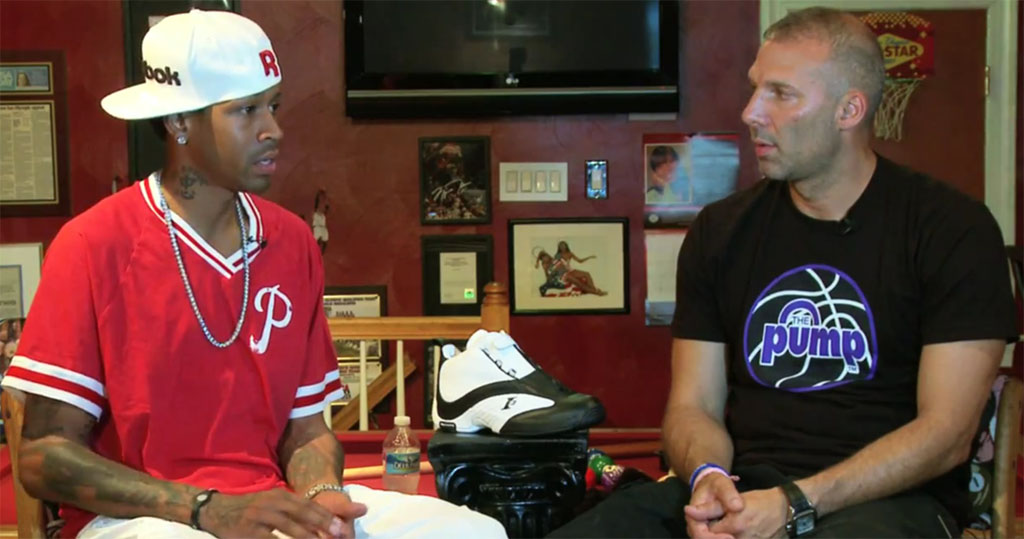 words // Brandon Richard
In addition to Reebok's official unveiling of the upcoming Answer IV Retro, Vice President Todd Krinsky had an opportunity to catch up with Allen Iverson for a sit-down interview. The two tackled a variety of topics, including memories from the 2000-2001 NBA season, in which A.I. wore the Answer IV. Items discussed include the infamous "step-over" on Tyronn Lue, his MVP Award, the significance of his personal style and "Only the Strong Survive" tattoo and what the fans have meant to him.
Check out these video clips below and be sure to stick around for Part 2 of the Iverson and Krinsky interview. The Answer IV will be available next Friday, August 10 for $115.