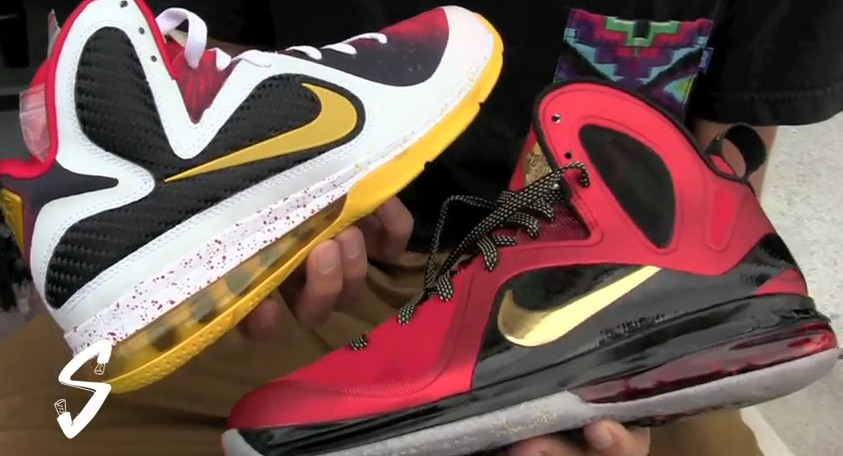 words // Luis Sanchez
Following this past weekend's ultra-limited release here in Miami, today brings us a live look at the LeBron 9 Championship Pack thanks to Stickie213.
The celebratory pack was released in very limited quanities at three retailers in Miami; HoH, Shoe Gallery & UNKNWN. Included was the "MVP" LeBron 9 we saw on LeBron's feet in Game 1 vs. Indiana, the red-based LeBron 9 Elite he kicked off the NBA Finals in, a luxurious pull-out box and velvet dustbags all for a retail price of $450.
Is the LeBron 9 Championship Pack everything it's been cracked up to be? You be the judge thanks to Miami's Stickie213's latest video review.