words // Zack Schlemmer
Not everyday do you see something like this. Up for bid from the sports memorabilia auction site Grey Flannel Auctions is a vintage pair of Michael Jordan's Air Jordan VII Bordeauxs, autographed.
They come with a letter describing how the original owner acquired them: "In Feb 1992, the Make A Wish Foundation set up a meet and greet with Jordan and my son…Jordan pulled these shoes out of a bag and surprised my son. The shoes were game worn by Jordan and signed to my son. I have kept them for nearly 20 years".
The auction lists them as being Michael's game-worn 1992 All-Star game shoes, which makes sense since they are the only game Michael ever wore this colorway of the AJ7, but if you compare the shoes pictured in the auction against pictures from the game, the colors on the tongue design don't seem to match up. You be the judge.
Whether they are the '92 All-Star game worn shoes are not, they were worn and signed by Jordan at some point, which still makes them very cool. Who knows, maybe they're the shoes he wore in the Michael Jackson "Jam" video shoot.
The bidding starts at $1,000...will you be trying to pick them up?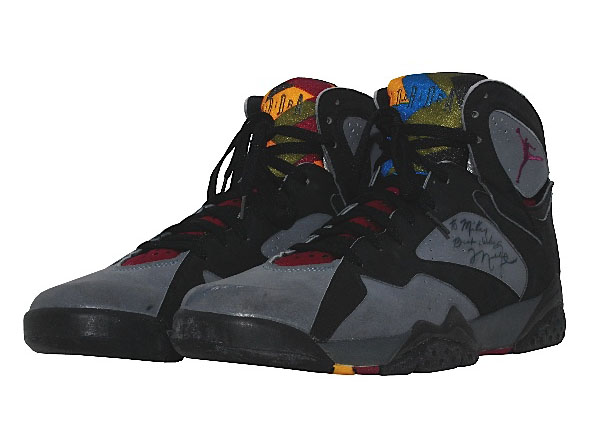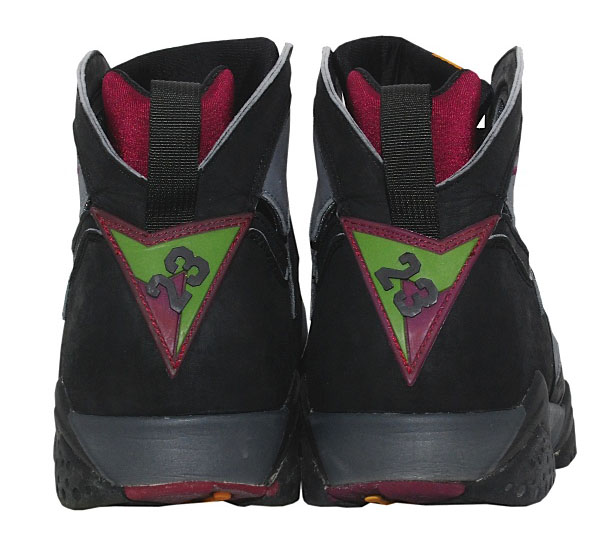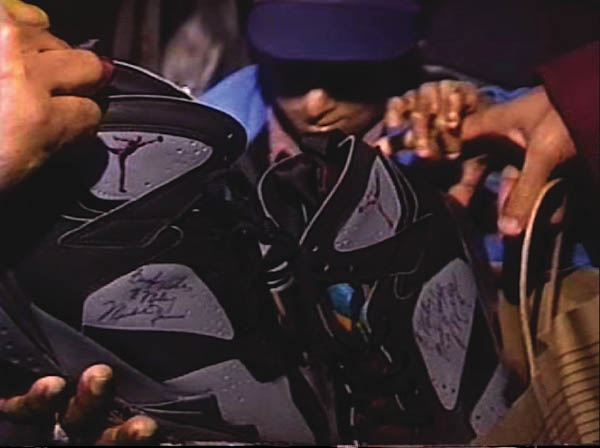 Jordan's shoes from the 1992 All Star Game, which appear to have more yellow on the left tongue: