words // Zac Dubasik
When I think of the Olympics, there are a few things that immediately come to mind. First and foremost, as I'm sure it is for any basketball fan, is the Dream Team. I still remember rushing out and getting my first-ever jersey: Charles Barkley's #14. Next, I think about Vince Carter's dunk in the 2000 Games. To this day, it still holds up as one of the greatest ever.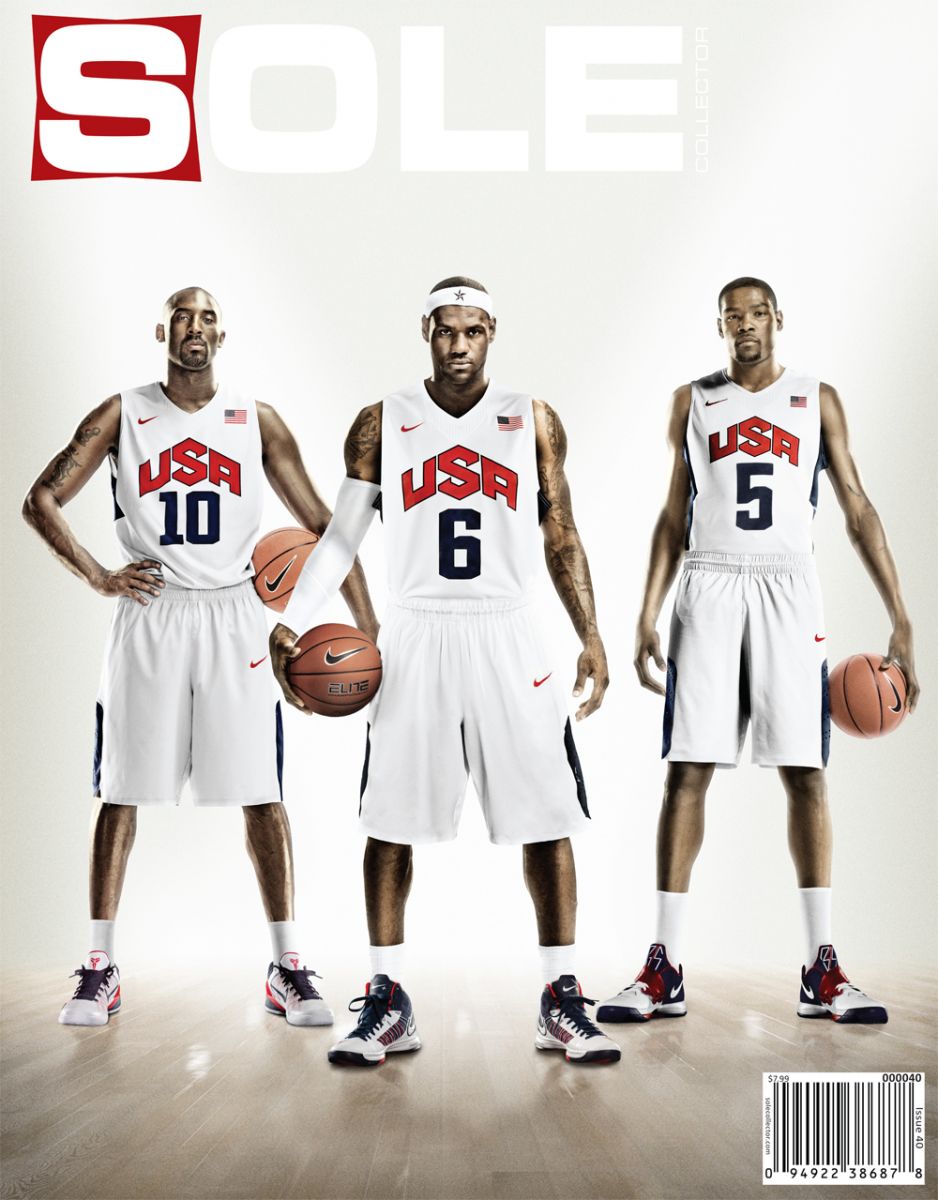 And then, of course, there are the shoes. Air Max 180s. Jordan VIIs. More Uptempos. BB4s. Hyperdunks. There have been some classic sneakers showcased when it comes to the Olympics, and as the years have passed, a trend has emerged.
In contrast to All-Star Weekend, which is more about flash when it comes to sneakers, the Olympics have become a platform for innovation. It was never more apparent than at the 2008 Games in Beijing. Nike's cross-categorical launches of Lunar Foam and Flywire set the direction for much of their hoops and running lines ever since.
We've seen refinements of those technologies over the past few years, but as you'll read here, the London games have been a catalyst for a much bigger evolution this time around. We have exclusive interviews with the lead designers behind Nike's two newest statement level sneakers, as Olivier Henrichot walks us through the new Lunar Hyperdunk and Leo Chang details the Zoom Hyperfuse 2012.
It's not all Olympics this issue, though. We've also got an in-depth feature on adidas' Crazy Light 2. It could be argued that the original Crazy Light was the most important adidas hoops shoe in recent memory, from both a business and performance perspective, and they've gone even lighter this time around.
You also may notice that this is a milestone issue for Sole Collector in print -- #40. To celebrate, we've listed our top 40 sneakers since we launched in October of 2003. If we keep seeing the kind of innovation that we've seen in the past 40 issues, there's no doubt that the top 50 will look a lot different.
Featuring Kobe Bryant, LeBron James and Kevin Durant on the cover, Sole Collector Magazine Issue 40 is now available at House Of Hoops and Foot Locker stores nationwide, as well as Barnes & Nobles and select sneaker boutiques.
You can also download the digital issue on the iPad by searching "Sole Collector" in the Apple Newsstand.
In This Issue :
Cop / Want | A look at the Olympic-themed sneakers that collector Igor Plaio is on the hunt for
Sneaker Tweets | This month's best tweets from Kendall Marshall, Tony Allen, Delonte West & more
Focus : Collector | Kyle Yamaguchi's insane sample collection and his new Look/See Goods eyewear line
Under Armour x Igiris Charge RC Collaboration
Jordan's Golden Moment VI & VII Pack
Team USA's Elite Uniforms
NSW's Olympic Pack
A Look At Nike's Flyknit Technology
Interview | Nike Lunar Hyperdunk+ With Designer Olivier Henrichot
The Evolution of Flywire With Jay Meschter & Fred Dojan
Interview | Nike Zoom Hyperfuse 2012 With Leo Chang