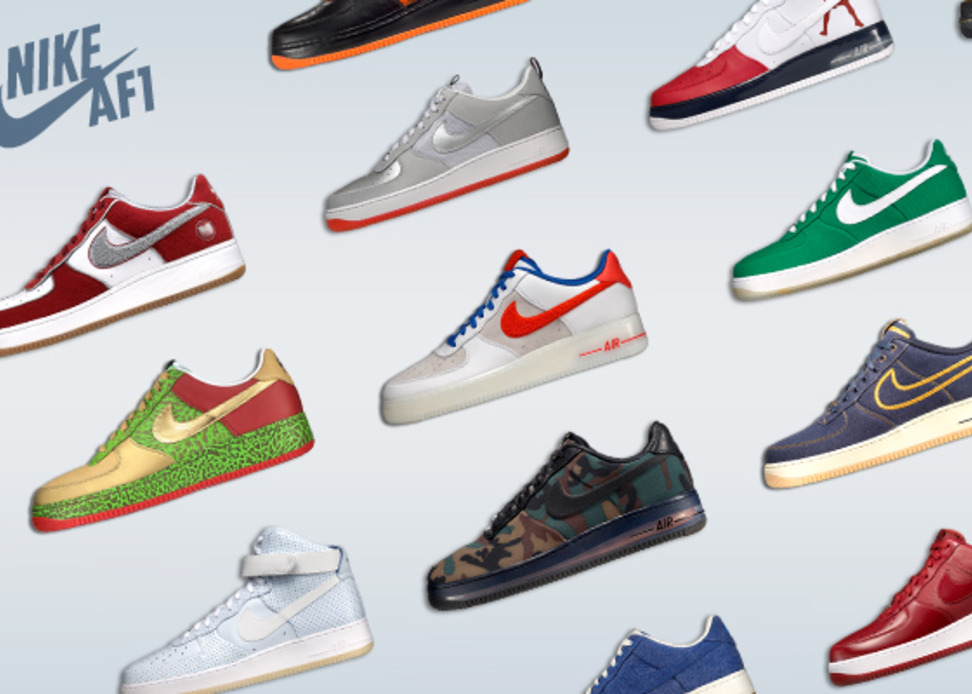 words // Zack Schlemmer
Nike Sportswear has created a special Facebook application celebrating the 30th anniversary of the Air Force One with an interactive library of over 1,000 different AF1 models. Users can browse the archive and mark each shoe with "WANT" if you want them added to your collection or "OWN" if you already have them. Each pair you "Want" or "Own" is added to your personal virtual collection within the 1Thology. Nike Sportswear hints that the Force with the most "Wants" could re-release in 2013.
Get started with your own 1THOLOGY now at http://gonike.me/1thology
What Force would you most like to see return?