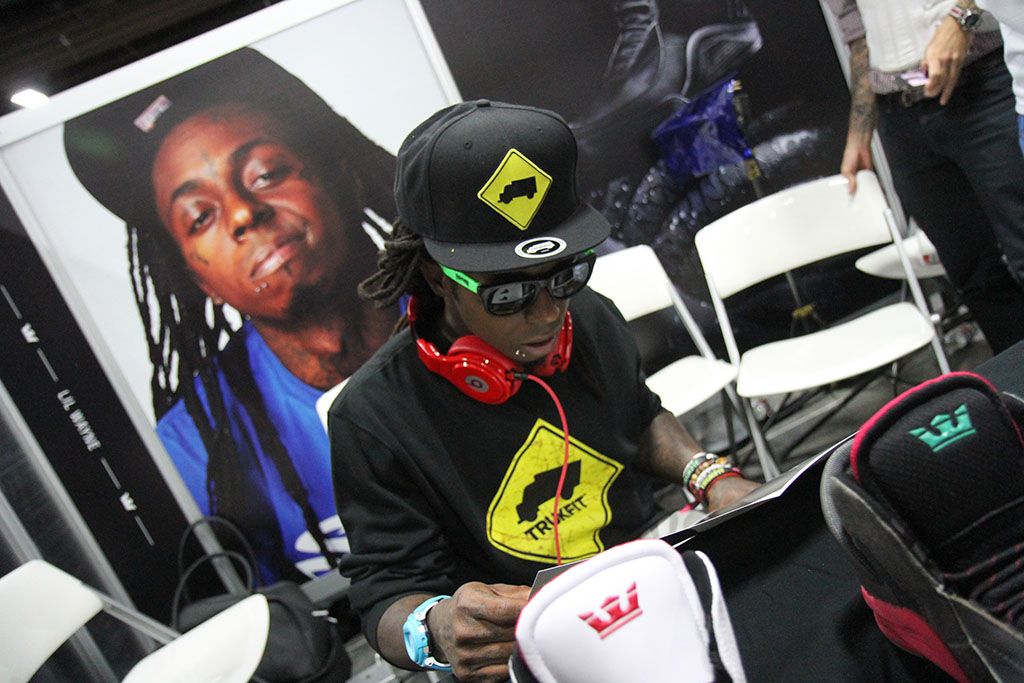 words // Brandon Richard
Back in June, Supra confirmed rumblings of a collaborative project with rapper Lil' Wayne. With the deal, Supra will manufacture and distribute a full range of footwear designs overseen by Wayne himself. Patrons of the PROJECT Trade Show in Las Vegas this week were amongst the first to catch a glimpse of Wayne's Supra line, which will start with the Spectre in May 2013.
Supra is planning an official unveil in the future, but sent over this teaser shot to wet your palettes in the meantime. If you look close enough (on the table in front of Wayne, on the poster behind him), you can get a feel for where they're going with the Spectre. Also, in the video interview with MTV below, Wayne talks a little bit about why he chose Supra as he continues to develop as a skateboarder.
We'll have more information about the Spectre in the months ahead here at Sole Collector.