words // Brandon Richard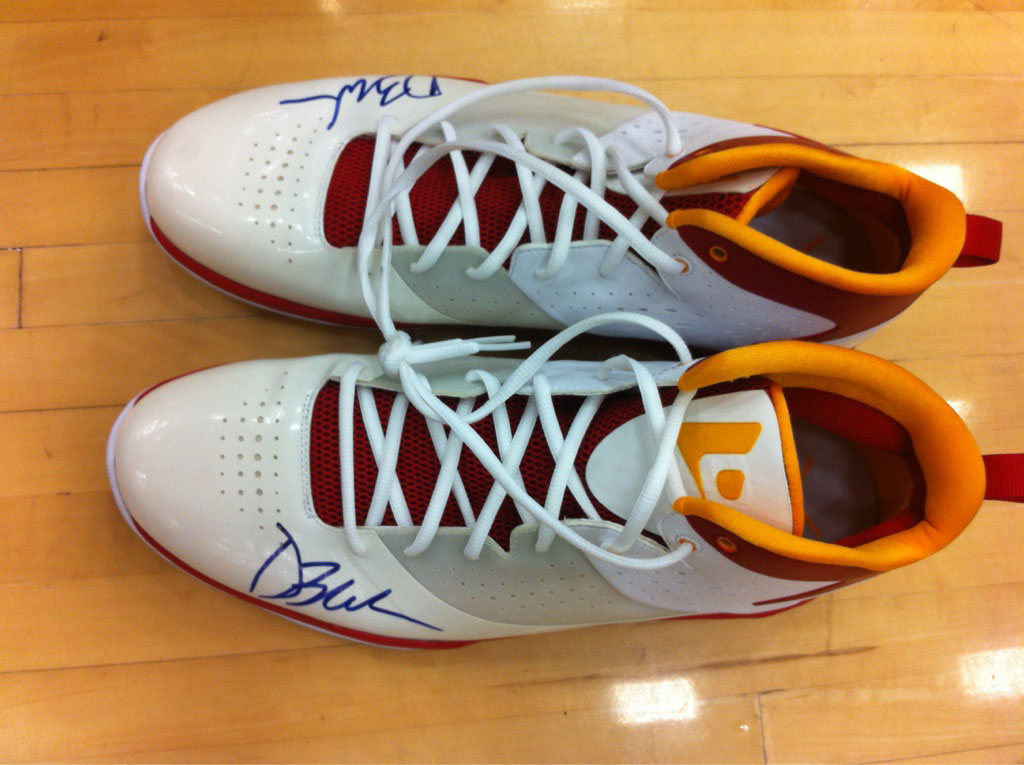 So you find yourself at a highly regarded basketball camp and officials present you with a special prize for your involvement. Your gift? A pair of Player Exclusive Dwyane Wade Jordan sneakers, dual-signed by the man himself. Later in the day, you head back to your room, eager to share news of your latest pickup. You log into Twitter and send out a tweet with a photo of the shoes, followed by @DwyaneWade on the off chance that he may be checking out his timeline and reply back. With your luck, he actually does respond - but only to let you know that the signatures on your sneakers are not actually his.
This is exactly what happened to Karim Khatib (@Karimelkhatib) yesterday evening. A little after 9:30 p.m PST, D-Wade dropped the hammer on the apparently forged sigs, saying "That's cool. If only that was my real signature." While the tweet was certainly good for a laugh, there are a couple of issues that cannot be overlooked.
One, you know the highly regarded basketball camp mentioned above? It's Michael Jordan's Flight School! Held at USCB, 2012 Flight School is currently wrapping up its second session. If there's one place you can expect something like this to never happen, it's probably Michael Jordan's personal basketball camp.
Also, Wade is right. The 'D3W' signature on the sneakers looks nothing like the real deal.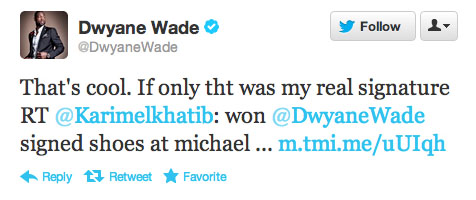 So what gives? If you check out Karim's timeline now, he says camp officials insist the shoes are authentic and he now believes they have been signed by Wade. Dwyane's word and visual evidence suggest otherwise, but it's Karim's call to make. Plus, he's had to opportunity to meet and get an up-close-and-personal signature from MJ, so he's probably not losing any sleep over the potentially fugazi kicks.
What would you do if you were Karim? Is the matter one worth pursuing any further?
photos of Wade's authentic signature, courtesy of Upper Deck