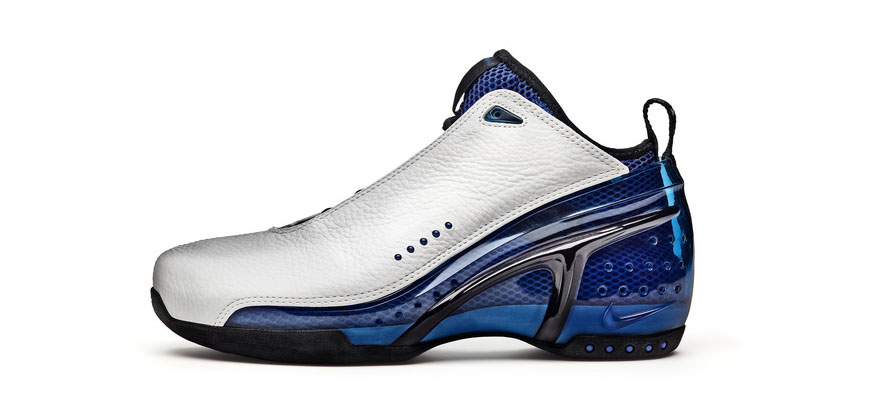 "Design can put a dream on paper, so to speak, but it's development and manufacturing that turn the dreams into reality."- Aaron Cooper
words // Zack Schlemmer
After Nike's Hyperflight from 2001, their goal was to improve upon the design with more support. Designer Aaron Cooper achieved this with a TPU plate that covered the heel and extended all the way to the forefoot, adding much more support than what the Hyperflight offered.
The Nike Zoom Ultraflight was informed by multiple inspirations: from a clear Nike track spike that was never produced, to a transparent deck lay on a performance car, to Cooper and Eric Avar's visit to a New York City sporting goods store. "We were amazed by this translucent snow helmet where you could see the structure of the foam underneath."
Just like many times before with great Nike designs, the inspiration came from an unlikely source. Take a look at a few detailed shots of the Hyperflight below, and head over to nikeinc.com for the full story.