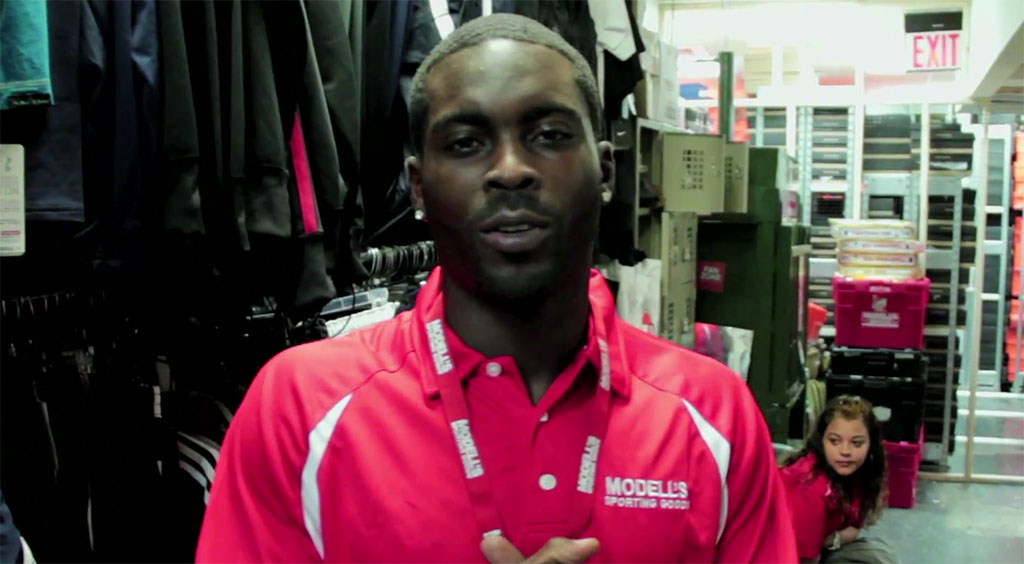 words // Brandon Richard
Following the launch of his brand new V7 sportswear and apparel line earlier this month, Philadelphia Eagles quarterback Michael Vick became the latest athlete to go "undercover" at a sporting goods retail location. Vick posed as a salesman by the name of Victor at the Modell's in Times Square Manhattan, where he attempted to convince customers to pick up some V7 gear. Of course, unlike Danny Woodhead and Landry Fields, Vick is a well-known superstar and nobody was fooled by the stunt. At least D-Wade rocked a horrible disguise when he attempted the same thing at Dick's.
Nevertheless, Mike is a pretty funny dude and it's good to see him continue his personal turnaround. Check out the clip below and head over to Modell's to shop V7.