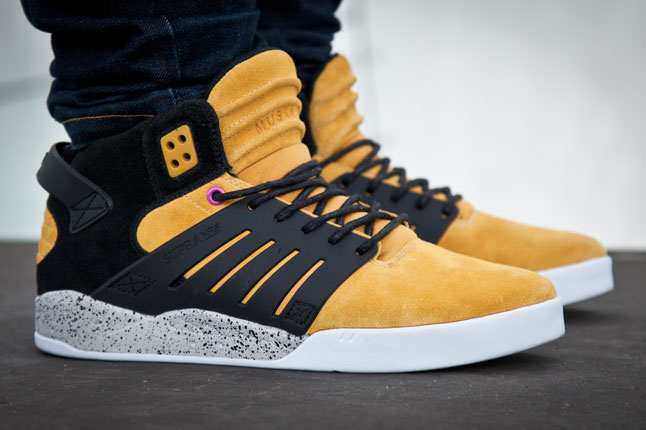 words // Brandon Richard
In addition to checking out the Bread & Butter tradeshow in Berlin this week, several of the world's leaders in the sneaker industry joined the good people over at Sneaker Freaker to celebrate their 10th Anniversary. As part of the celebration, Sneaker Freaker partnered up with Supra Footwear to work on an all-new colorway of Muska's Skytop III. The shoe sports a custom "goldenball" suede build, complete with black accents, waxed laces, a contrasting pink upper eyelet, cement print midsole and white outsole. Each pair is also lined with custom Sneaker Freaker anniversary branded insoles.
Fans of the shoe will be disappointed to know that they're limited to just 40 pairs and were made available exclusively to friends and Sneaker Freaker family. On the other hand, you'll be very pleased to know that Sneaker Freaker set aside a pair to give away to one of their readers next week. Details are forthcoming, but you can probably stay in the loop by following @snkrfrkrmag on Twitter.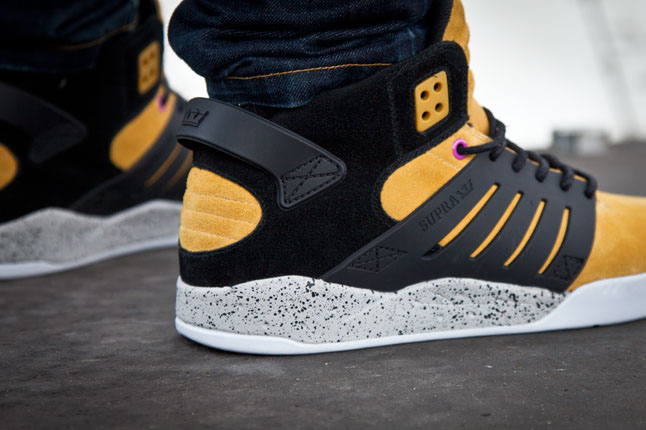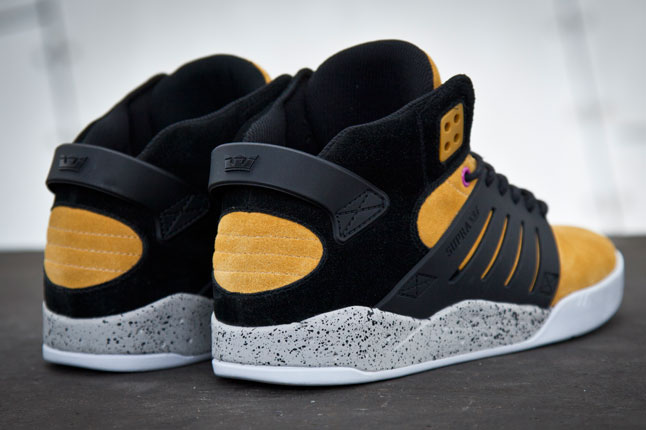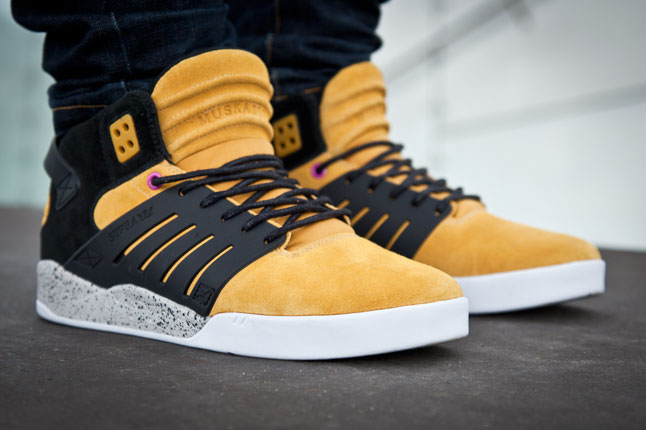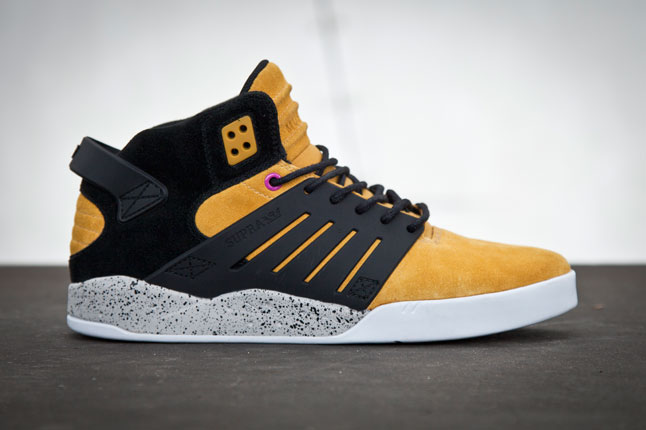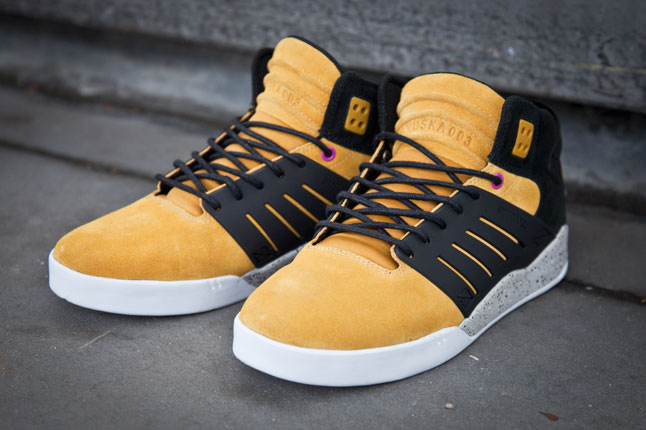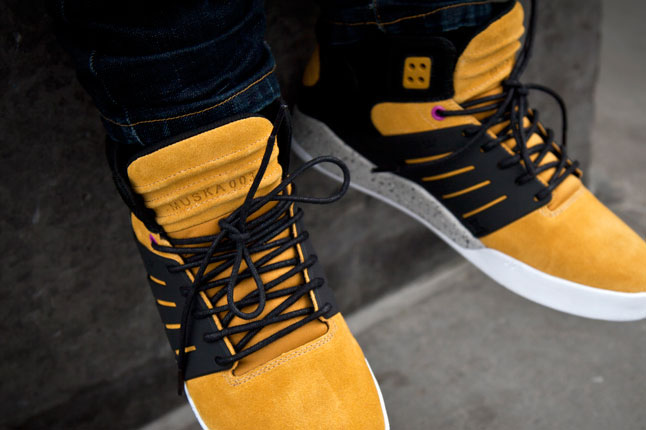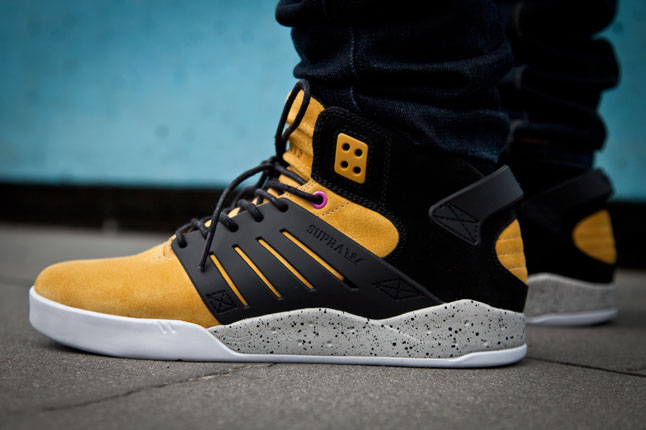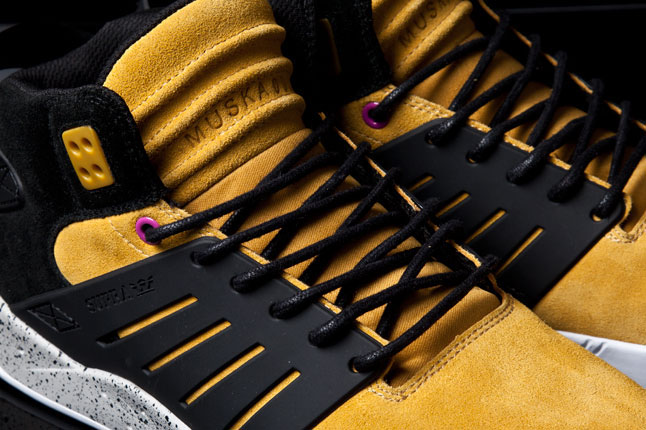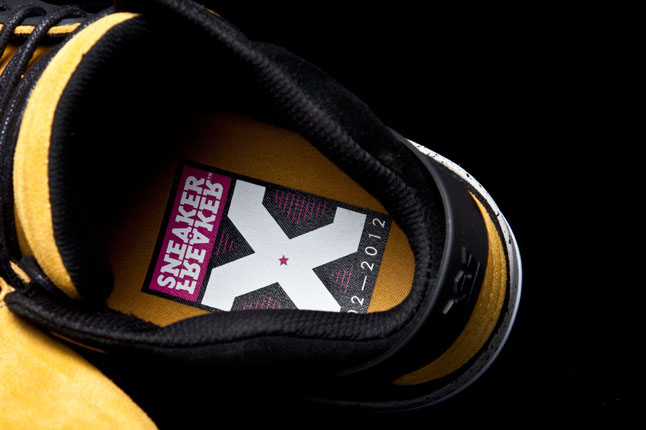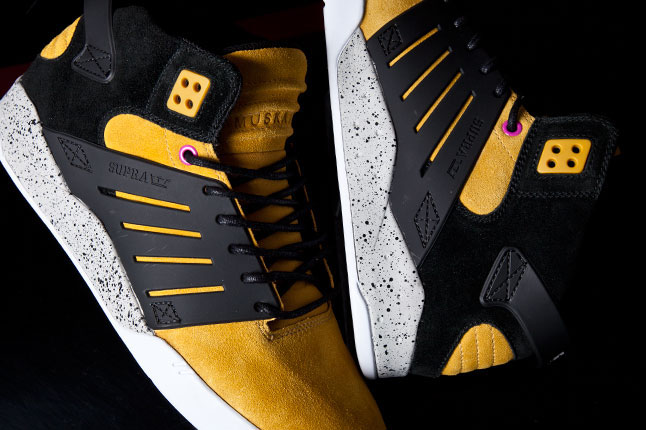 via Sneaker Freaker