words & images // Nick DePaula
While Nike is of course proud of their latest innovation that's on grand display all weekend long in Washington D.C. -- the Lunar Hyperdunk+ -- they also made sure to pay tribute to several icons of the past in a special showcase area of their DC Armory hoops facility.
Dubbed "Innovation That Changed The Game," the assortment covers the past twenty years and keys in on groundbreaking design cues, construction methods and new technologies that helped to pave the way in creating Nike's awesome back catalog of classics.
Check out the first of four parts of the collection currently on display at Nike's DC Armory space spanning from 1992-1995 below.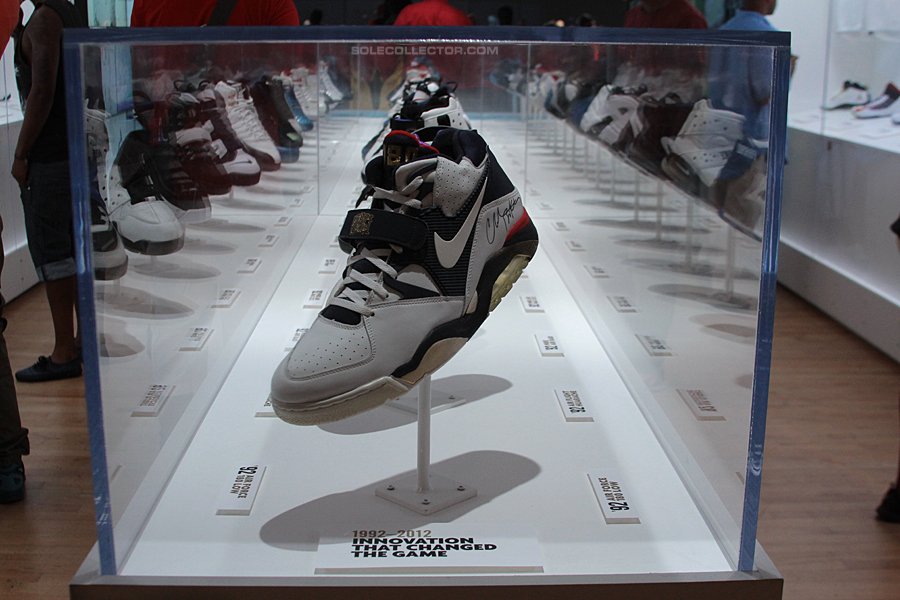 1992 -- Air Force 180
Worn by Sir Charles in Barcelona during the Dream Team's legendary Gold Medal run, they introduced Nike's Air 180 unit to basketball. The translucent outsole window into the Air unit have lived on to be a defining feature.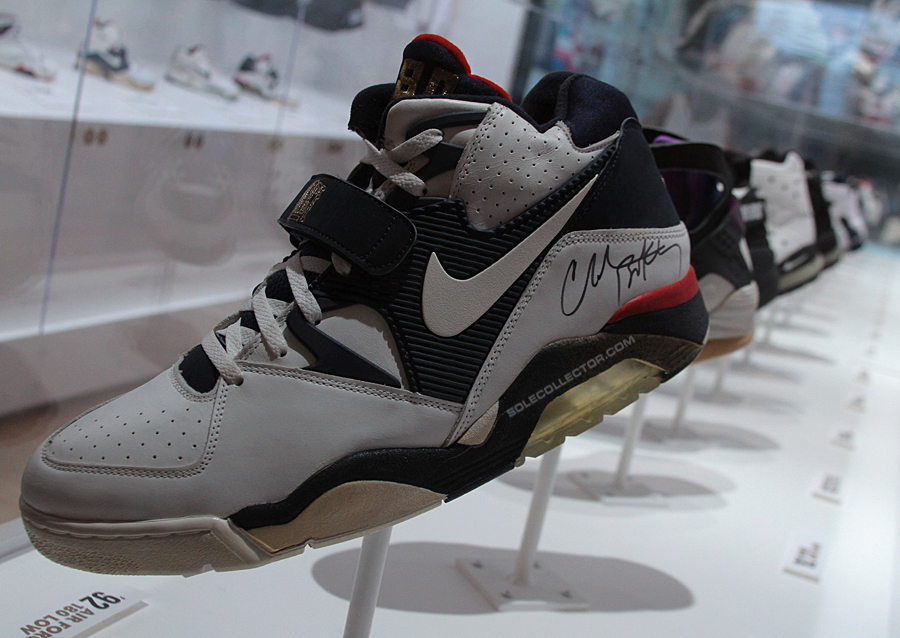 1992 -- Air Flight Huarache [Designed by Tinker Hatfield & Eric Avar]
Inspired by plush neoprene found in water ski boots and the structure of Mexican sandles, which are literally called a "Huarache," Tinker Hatfield wanted to create a basketball shoe that fit better and challenged how traditionalists viewed ankle support. The fact that the Fab 5 wore them didn't hurt, either.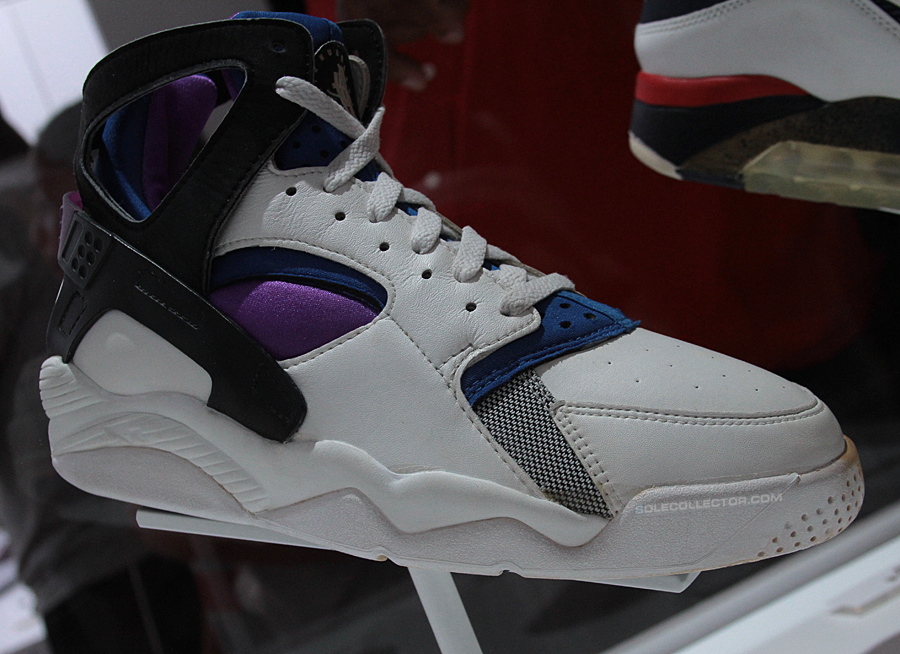 1992 - Nike Air Raid [Designed by Tinker Hatfield]
Built specifically for the blacktop, the Air Raid featured max protection in the form of a criss-crossing strap system, along with much-needed durability with its solid rubber outsole that wrapped over the midsole in high wear areas.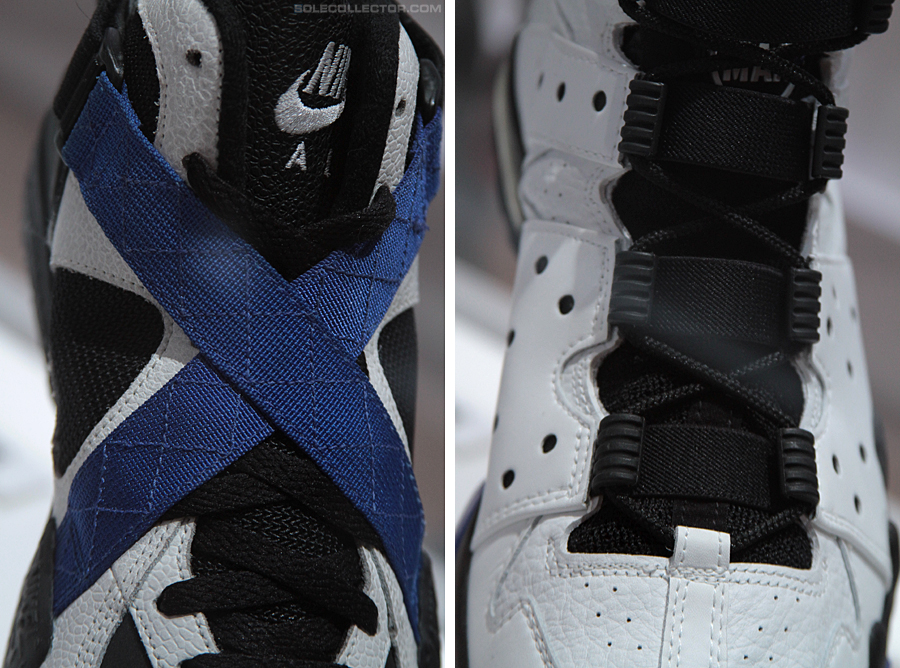 1994 - Air Max CB [Designed by Eric Avar]
Charles Barkley's first official signature shoe was actually inspired by straightjackets. Because most people thought he was crazy. With a huge heel Air Max unit to suppor the Round Mound of Rebound's sizable frame, the CB '94 drove the straightjacket-cued lockdown concept home with elastic bands along the tongue synching things up just right.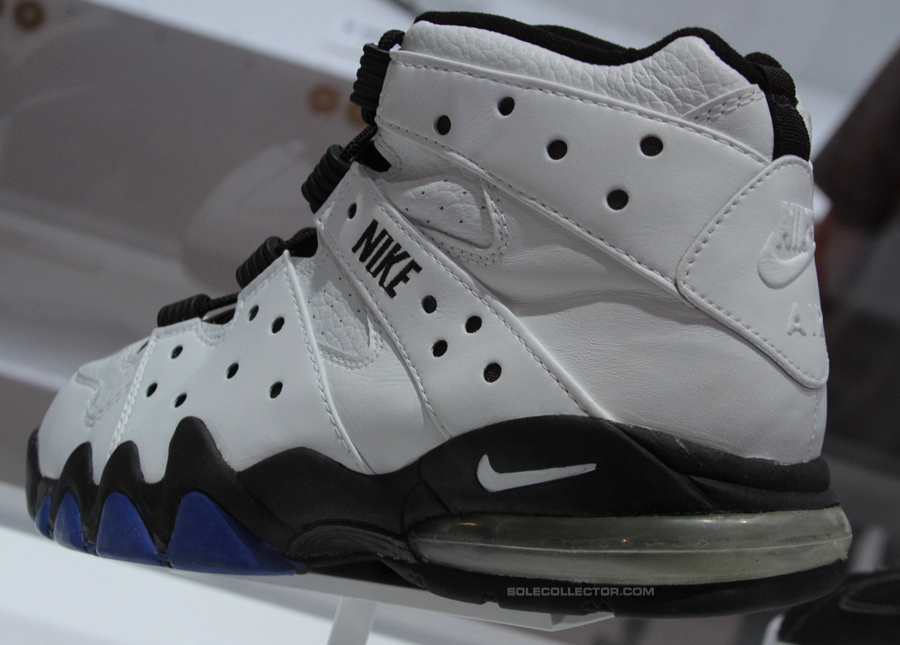 1995 - Nike Air Penny 1 [Designed by Eric Avar]
After being named to the 1994-1995 All-NBA 1st Team in the Air Flight One, Penny Hardaway clearly deserved his own signature shoe. Eric Avar wanted to support Penny's explosive game with a molded wing along the lateral side, and he also worked in quite an iconic court view in this simple black and white colorway that the shoe became most known for.