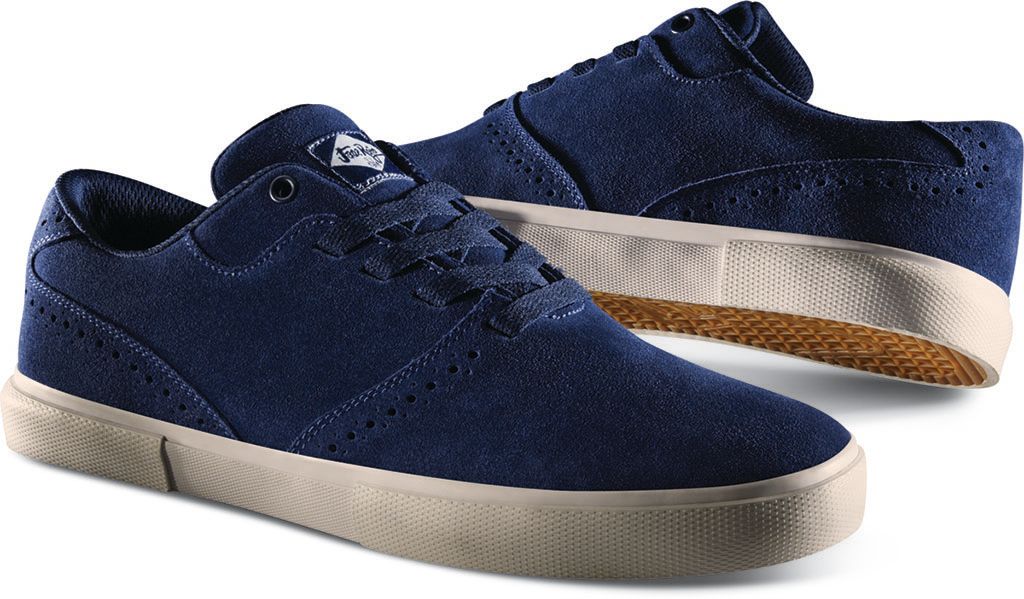 words // Brandon Richard
After landing with etnies a little more than three years ago, pro skater Jose Rojo now enjoys the release of his first pro model with the brand. The Rojo Pro Model reflects Jose's smooth, stylish skate demeanor, as well as his refined off-board style.
Designed by Jose himself, the Rojo Pro Model sports a slim silhouette, clean toe cap and brogue-style perforation details. The hidden lace option and elongated, no-stitch toe cap keeps the shoe clean and trick-friendly, while the Foam Pro 1 footbed enhances durability and comfort.
"I am so thankful to be able to have a signature shoe with such an amazing shoe brand like etnies," said Rojo. "One of the things that was important to me [in designing the shoe] was having a pointier and fuller toe-piece with no stitching. It makes the shoe perfect for flip tricks, board feel and also looks more stylish. Another major stand out for me was having the perforated holes on the sides of the shoes! It gives good breathability and a proper look that can be worn in Da Club!! The shoe is ready to shred right out of the box and does not blow out!"
The Jose Rojo is available in black, blue and burgundy for $75 at etnies.com and skate shops worldwide.