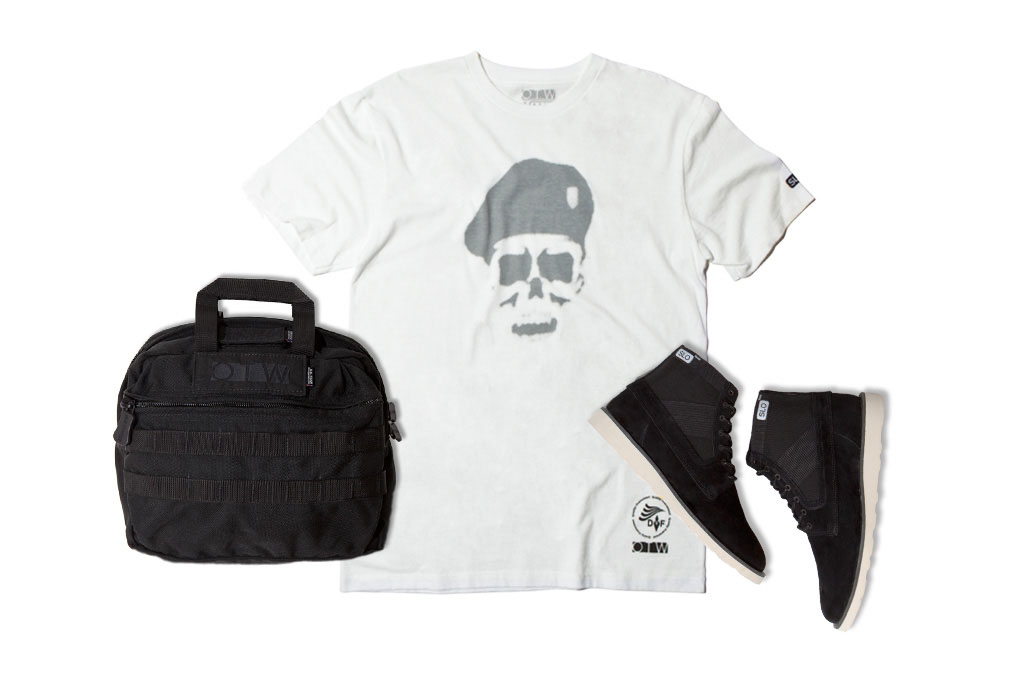 words // Brandon Richard
With a deep-rooted history in skateboarding, street culture, design and travel, Dual Forces teams up with Vans OTW to work on a militaristic capsule collection, consisting of a pair of boots, a t-shirt and mission pack.
The Breton Boot combines the functionality of a combat jungle boot with modern technology, supported by a Vibram sole for maximum comfort. S.O. Tech's Mission Go Bag is crafted to the specifications of packs supplied to SOCOM forces, including Green Beret, Navy Seal, Army Ranger and USMC Special Ops. Lastly, the Dual Forces Tee features a 100% cotton build, classic fit and clamp label on the side seam. Available now at select stockists and Vans.com.