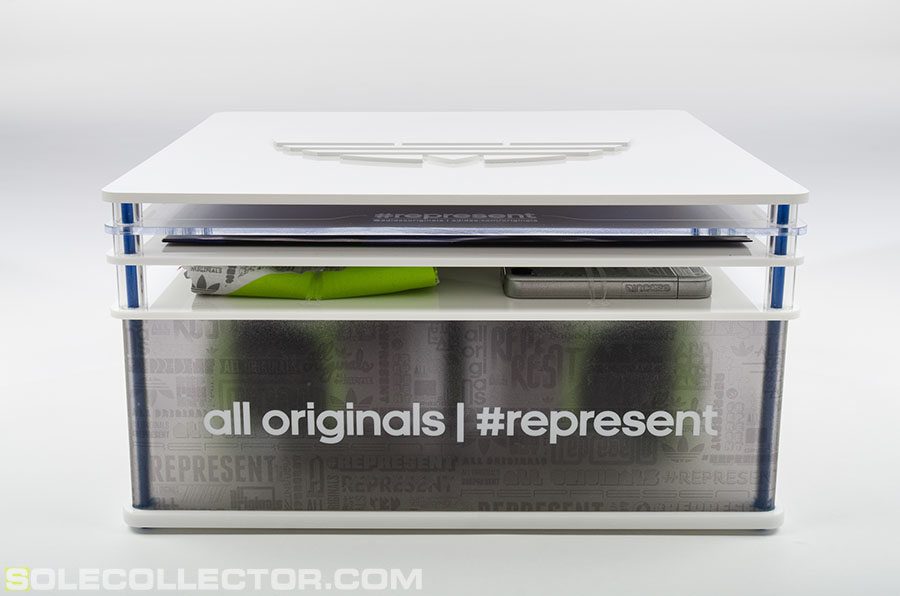 words // Brandon Richard
On August 1, adidas Originals will officially unveil the newest chapter of the "adidas is all in" brand campaign featuring brand ambassadors such as Nicki Minaj, Big Sean, 2NE1, Derrick Rose and Jeremy Scott. The campaign will be led by the hero film "all Originals Represent" and celebrates creative spirit from New York to Tokyo and from Paris to Rio de Janeiro. As the name suggests, the campaign and film are intended to inspire fans to represent what they are all about.
The 360-degree campaign will be brought to life through various channels, including television, cinema, digital, retail and print. Additionally, the campaign will be activated worldwide through local events that challenge consumers to go all in and represent their crews and passions. Customer content created in the challenge will be presented at adidas.com/Originals and readers will have the opportunity to vote for the top crew or talent in their country.
"This generation is always looking for a chance to go all in to their own beat; an opportunity to show the world their passions and their talents. This campaign builds on the desire for self-­‐expression, and we are enabling our consumers to share with us and the world their creativity, and what originality means to them," comments Hermann Deininger, CMO of the adidas brand.
The advert film features Nicki Minaj's song "Masquerade," specifically penned for "all Originals Represent." Tapped to direct the clip was highly acclaimed filmmaker Melina Matsoukas, who has worked with some of the biggest names in the music and lifestyle industry in the recent past.
Montreal-based agency Sid Lee created and produced the brand campaign that will run in key markets across the globe in the course of the third quarter. Sid Lee was also in charge of last year's debut of the "adidas is all in" campaign as well as this year's continuation in March 2012 with ClimaCool and adidas Running.
"all Originals Represent" launches in the US on August 1st, and will continue to roll out globally throughout August and September 2012. Consumers can submit content at adidas.com/Originals and take part in continuous challenges throughout 2012 to become the most original crew worldwide.
In celebration of the upcoming campaign, adidas Originals sent out this "all Originals Represent" Pack to special VIPs and friends of the brand. Included in the multi-tiered display in a personalized gift plate, artwork, Originals t-shirt, bandana, drawstring tote, custom iPhone case by incase, Adi High EXT sneakers and a USB flash drive with these pre-loaded images.
Check out the pack below and keep an eye out for the full campaign roll-out next week.