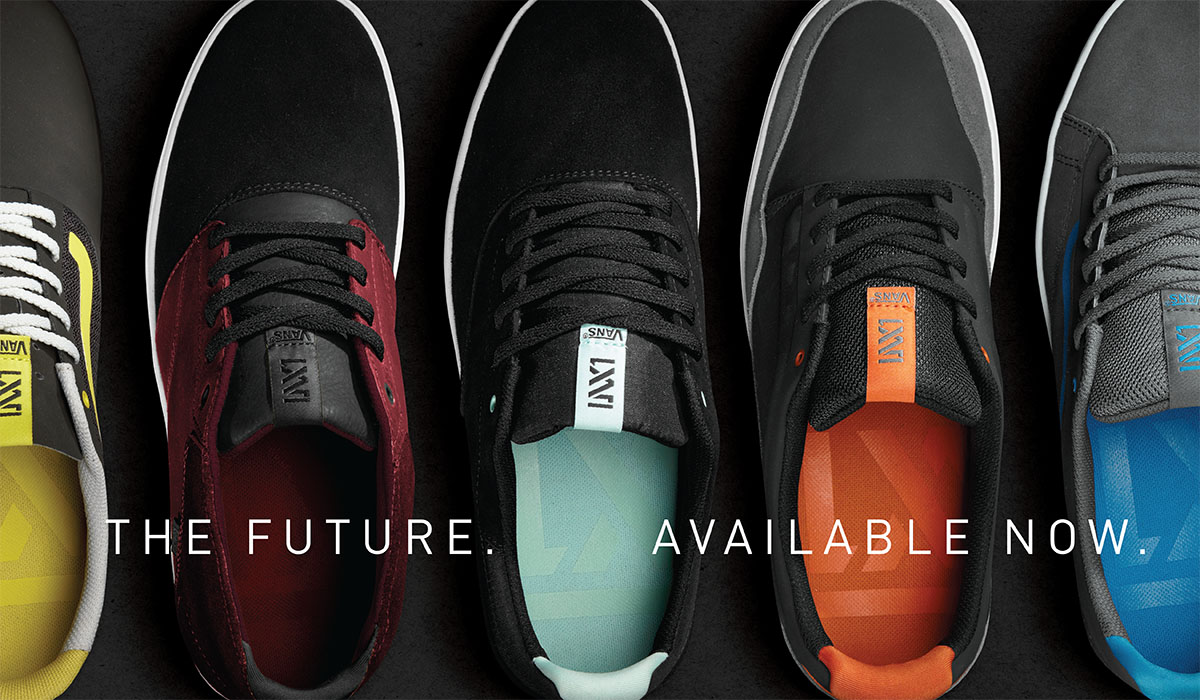 words // Brandon Richard
Today, original action sports brand Vans officially introduces the next evolution in footwear -- Vans LXVI. With LXVI, Vans delivers their most progressively and technically advanced athletic designs in ultra-light, flexible and comfortable silhouettes. The range offers versatile models suited for the active lifestyle of action sports, free from traditional construction parameters and with a singular focus on everyday wear through superior comfort, flexibility and reduced weight. The advanced design concepts are being fused together with the brand's classic aesthetic to create the next generation of Vans footwear.
LXVI hits retail with five innovative designs that represent a wide range of progressive athletic silhouettes. The range is being launched with the lightest Vans shoe ever, the Graph, the mid-top Secant, the all-terrain Inscribe, the modern Variable and throwback Ortho.
The LXVI shoes feel unlike any previous Vans footwear thanks to several new construction advances resulting in the more comfortable, lightweight and flexible fit.
Luxliner is a free-floating liner that improves comfort through increased airflow and fit. WaffleFlex is a new tread design that offers increased flexibility and decreased weight. A custom blend of foams makes up UltraCush Lite, which provides superlight cushioning. ActionFit is described as a proprietary lifted heel fit that gives a more lively feel to your step. PleasureCuff offers uncompromised fit and comfort through advanced heel and collar cushioning. RapidWeld is Vans' new stitchless construction that reduces weight while increasing durability and flexibility.
Read on for a look at each LXVI launch model and click here to shop the entire collection.